Gear Editor Chris Townsend assesses the latest crop of shell jackets. On test the Rab Firewall
---
Pertex Shield + is a fabric with a hydrophilic PU membrane whose breathability is meant to increase the harder you work. I certainly find the breathability okay and on a par with some more expensive fabrics. The material is also quite soft and flexible whilst feeling substantial. It's quiet too and comfortable to wear.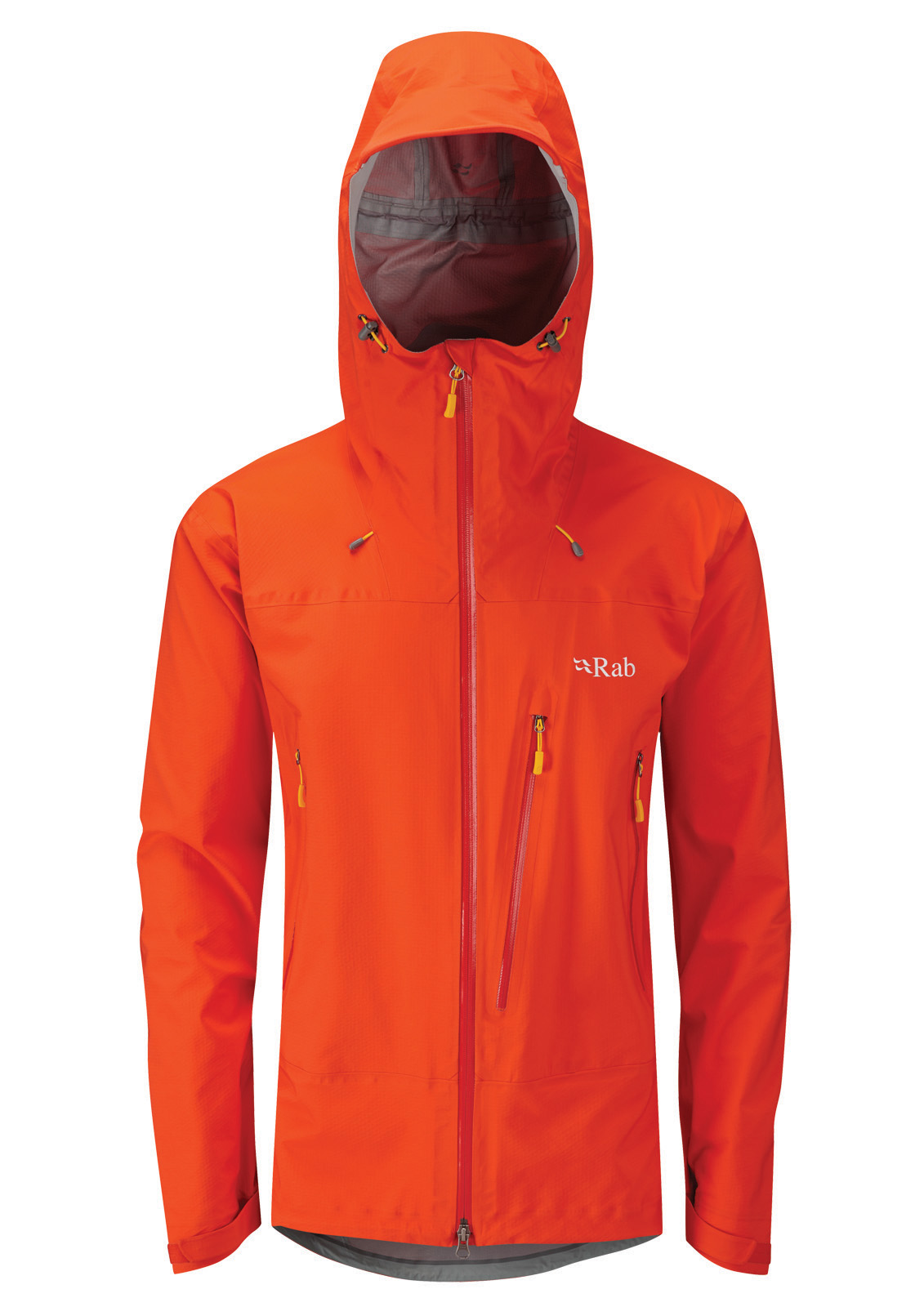 The Firewall has an excellent design. It's longer than most jackets tested and still has an extended back. The venting zips are very long, stretching from the armpits almost to the wrists. They're called Escape Artist zips because you can put your arms out through them for real cooling. They're two-way and can just be unzipped for use as normal vents of course – and they're more effective at that than most such zips because of their length.
The hood is helmet compatible but not too huge and is easily reduced in size with the volume adjuster. The wired peak gives good protection and the front drawcords are tethered so they don't lash you in the face in the wind. The pockets are very roomy with plenty of room for maps and all are accessible when wearing a hipbelt
The jacket has what Rab calls a regular fit. Having found some Rab medium garments a little too small in recent years I requested a Large size for this test. In fact a Medium would probably fit okay though the Large has proved good for wearing over thick layers in winter. As with some other Rab jackets the sleeves are long, almost covering my hands, which I like as it gives extra protection.
The weight and cost of the Firewall are reasonable and the design is as good as any of the rain jackets tested. The performance is one of the best too. For year-round hillwalking and backpacking this is a superb jacket.
Reviewed in April 2016 Issue