The Grand Tour is the roomiest pack tested…
---
This is also one of the lightest, with the best volume to weight ratio of all the packs bar the ultralight Hanchor Marble. Unlike the Marble it will handle 20+kg loads comfortably.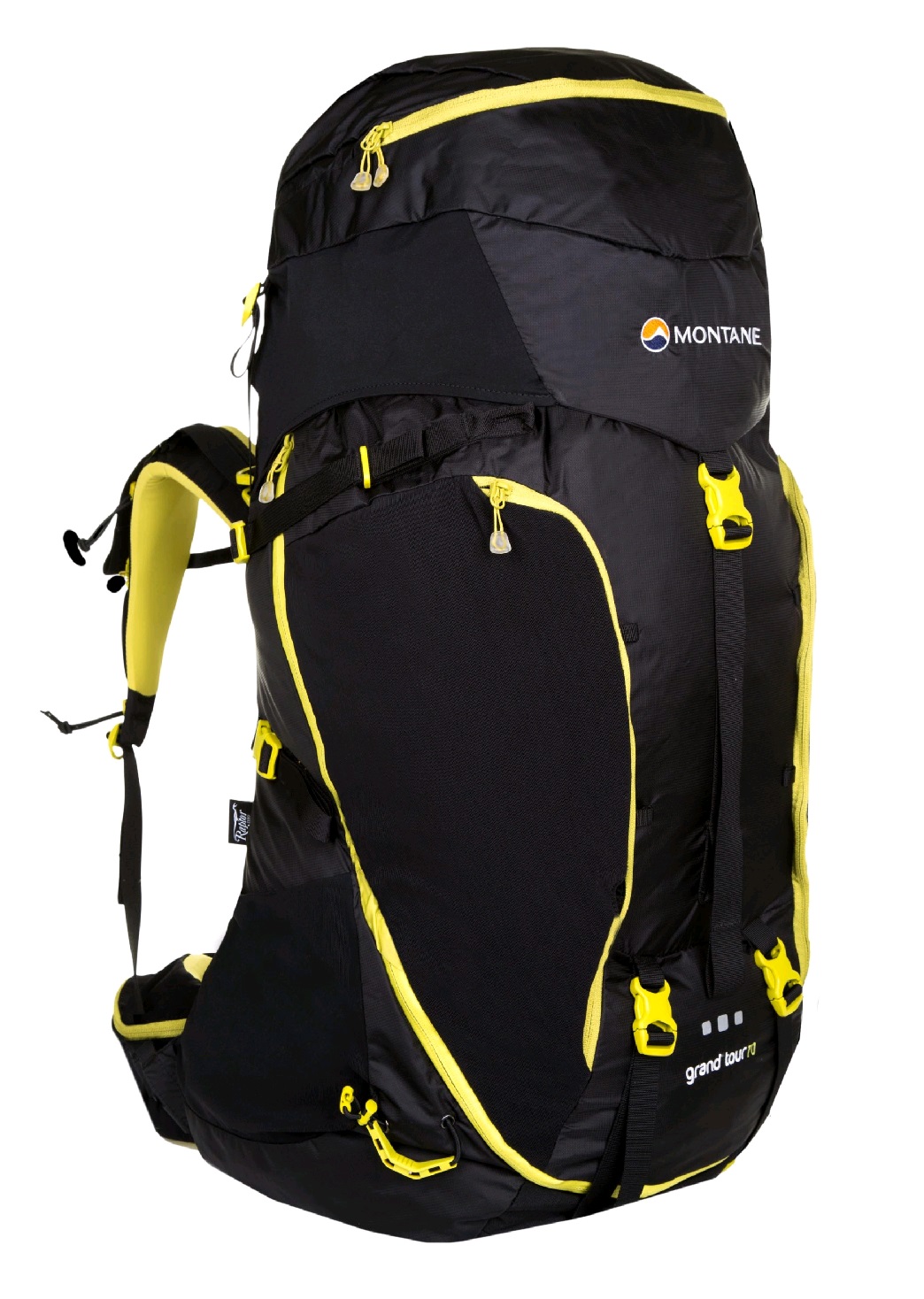 The back system consists of an internal fl exible frame, an hourglass shaped ribbed foam back pad and a wide, shaped, stiffened hipbelt. The frame transfers the weight to the hipbelt well. The soft fabric that comes into contact with the wearer is non-abrasive and so won't damage clothing. The back system isn't adjustable but two back lengths are available. The pack is made from a lighter fabric than most of those tested but it is still robust and should last well.
Access to the contents is excellent with a lower compartment and a long zip down the side of the main compartment. The pockets are roomy, especially the two zipped mesh ones, which will hold a wet fl ysheet or waterproofs. (It's a personal choice but I'd still prefer one big front pocket).
For more information visit:
Reviewed in October 2015 issue
https://www.montane.co.uk/en/men/equipment/packs/grand-tour-70