Gear Editor Chris Townsend assesses the latest crop of shell jackets. On test Mammut Trovat Guide HS
---
C-Knit is the latest version of Gore-Tex. It has a specially knitted inner layer that is said to increase breathability and durability whilst being soft and lightweight. The Gore-Tex itself is the standard one rather than that used in the Pro and Active versions. The C-Knit fabric is certainly soft and comfortable with no 'crisp-packet' feel though it does rustle a little. Initial use shows that it's as breathable as other Gore-Tex garments. Much more use will be needed to assess the durability.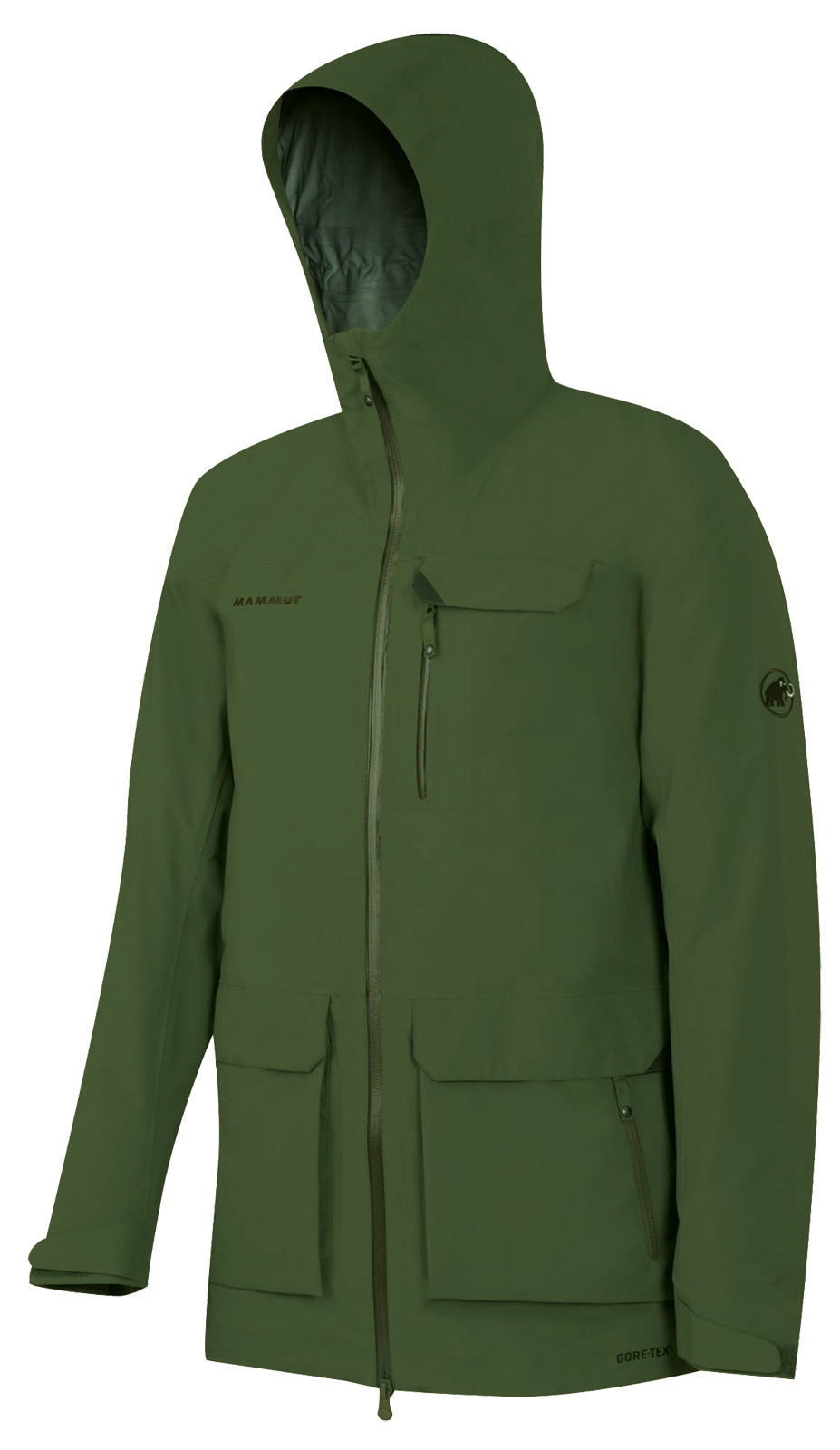 Gore-Tex C-Knit is aimed at walkers rather than mountaineers and this can be seen in the design of the Trovat Guide HS which has stud-fastened pockets, something I haven't seen on a top-end Gore-Tex jacket before. It's the longer than the other jackets, which I like, and it has a good hood that moves with the head and has a big stiff peak. The front drawcords are inside the jacket though which means you have to open the top few inches of the zip to adjust the hood. This looks neater but isn't as practical as having them on the outside. Carried over from mountaineering jackets are the underarm zips, which are a little stiff to use – probably because the material surrounding them is so soft.
There are six outside pockets, none of them big enough for maps. The zipped pockets lie on top of the stud fastened ones, which means there's three layers of fabric at these points, which isn't so good for breathability. Put much in them and they feel very bulky too. I'd rather have fewer larger pockets. The stud-fastened pockets are open-topped and wouldn't keep out spindrift, another sign that this isn't a mountaineering jacket. Mammut describes it as for 'hiking and travelling'.
Given the fabric and features the Trovat Guide HS is quite light. It's certainly comfortable and functional too. The price is high though. Mammut says it has a 'regular fit'. The Medium though is smaller than other medium size waterproof jackets tested.
Reviewed in April 2016 Issue