Find out how the eco-friendly Big Agnes Fly Creek HV UL1 Solution Dye tent performed in Chris Townsend's review of the best one-person tents
The latest version of the Big Agnes Fly Creek HV UL1 Solution Dye is made from solution-dyed fabric, which is better for the environment than conventional dyeing as it requires 50% less water and 80% less energy plus 80% fewer chemicals. This is excellent and I hope other tent makers follow.
Price: $369.95 | £350 (buy from Big Agnes)
Weight: 930g | Flysheet: solution-dyed silicone/PU nylon ripstop, 1200mm HH | Inner: solution-dyed nylon ripstop breathable and polyester mesh | Groundsheet: solution-dyed silicone/PU nylon ripstop, 1200mm HH | Poles: DAC Featherlite NFL | Pegs: 11 x 15cm T (3 more needed for the guylines) | Porches: x 1, 56cm deep | Inner Dimensions: 218cm x 97/71cm, 102cm high point
The flysheet and groundsheet have low hydrostatic heads. I don't think there is an issue with the first. The tent has stood up to heavy rain without any leaks. I think a footprint is needed to protect the groundsheet though and Big Agnes recommend using one. It costs £70 and adds 190 grams to the weight. As with other tents requiring a footprint, I think it should come with the tent.
The Big Agnes Fly Creek HV UL1 Solution Dye pitches inner first with the latter attached to a long pole with a hub-attached arch at the front. It goes up quickly, as it needs to in rain.
The Fly Creek is very light with a roomy inner and good headroom at the front. The walls are quite steep too for more inner space. It's the shortest tent reviewed though and quite low at the foot end and so not ideal for tall people. The porch is quite small too, with just enough room for careful cooking and some gear storage. The door does open wide for easy access and good views.
The inner is mesh, which is good for ventilation. The only option for ventilation on the flysheet is to leave the top of the two-way door zip undone though. The flysheet comes almost to the ground and so gives good protection from rain and wind.
Big Agnes is to be praised for using the solution-dyed fabric, the first to do so, and the Fly Creek is surprisingly stable for such a light tent when pitched with the rear into the wind. I just wish it had a groundsheet with higher hydrostatic head and a bigger porch.
To read the other tent reviews in this test head to The Great Outdoors' best one-person backpacking tents.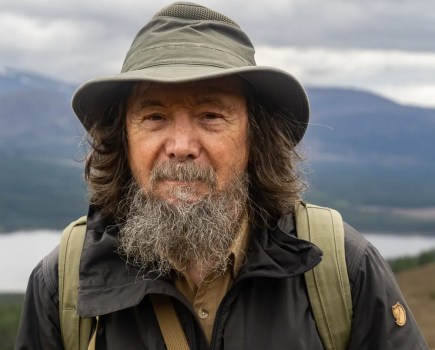 Tested by Chris Townsend
Chris tested these tents in the Scottish Highlands, mostly the Cairngorms, over autumn 2021 and winter 2022. Sites were both high and low level and at times the tents were subjected to more severe weather than they are designed for. Note: weights are for the tent complete with stuffsacks.