The Petzl Actik Core is an impressive little head torch that's compact, easy to use, and with a powerful output on full beam which is one of the reasons it appears in our guide The best head torches for hiking 2023. I found three power settings, and at the full 600 lumens the rechargeable battery lasted me around 2 hours. There's no focusable beam, just a pool of clean white light; but at full power it will cast light over 100m or so. A single button operates all the controls, and it's easy to use in gloves and mitts, cycling through the white main beam, red and red flash modes, as well as a lock function. 
---
Price: £70 | Weight: 82g | Output: up to 600 lumens | Power source: 1250mAh CORE rechargeable battery included (compatible with 3 x AAAs) | Features: three power settings and red, adjustable elastic cradle, IPX4 water-resistant, lockable power button
---
SQUIRREL_BUTTON_12861252
The Actik Core comes with a hybrid battery pack. A rechargeable battery can be removed and replaced with AAA batteries if necessary. This battery charges with a micro-USB cable that is included (the plain Actik version comes without the rechargeable lithium battery, and costs £47).
The head strap is a simple single band that is comfortable to wear and easy to adjust. The housing is rated to IPX4 so it's fairly water-resistant; and although lightweight, this torch has the robust build quality that you would expect from Petzl. It's a little more expensive than some of its competitors, but a worthwhile investment for a piece of equipment that needs to be reliable. Thanks to its powerful output and compact size it's great as both as an emergency light that lives in the bottom of the bag or a workhorse for folk who regularly find themselves out after nightfall.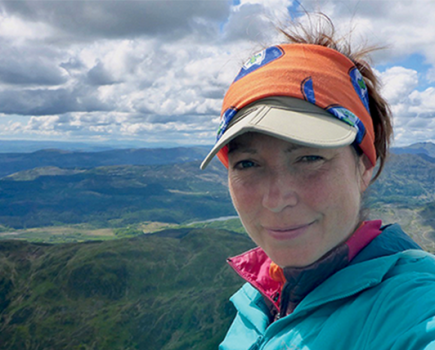 Tested by Lucy Wallace
As part of her day job, Lucy trains and assesses future Mountain Leaders, which involves a lot of night navigation exercises! All torches were weighed on her own digital scales and include batteries.