Chris Townsend likes a lightweight environmentally friendly insulated jacket from Patagonia
The lightweight Nano Puff insulated jacket has been through several updates in the many years it's been in Patagonia's range. The latest version, launched last year, is filled with PrimaLoft Gold Insulation Eco with P.U.R.E (Produced Using Reduced Emissions) technology. What this mouthful of a name means is that the fill is produced with a new manufacturing technology that removes the need for heat to melt the fibres and bond them together. By doing this energy use and carbon emissions are reduced, the latter by 52% compared to conventional production methods. With P.U.R.E. technology the insulation self-bonds and self-cures through exposure to air instead of being baked in ovens.
The insulation is made from 100% postconsumer recycled polyester too, as is the shell, so this really is an environmentally friendly garment.
Design
In design it's a simple jacket with a high collar, front zip with baffle behind, elasticated cuffs, hem drawcord, two handwarmer pockets, and an inside pocket into which it can be packed. The handwarmer pockets are partly cut off by a hipbelt. They can still be used by pulling the jacket up slightly, but it would be nice if they were a little higher up. The quilting is unusual, consisting of distinctive brick patterning to stabilise the insulation. Only on the sides are the usual long horizontal stitch lines. The jacket is lightweight at 370 grams (size L) and packs away into a tiny bundle.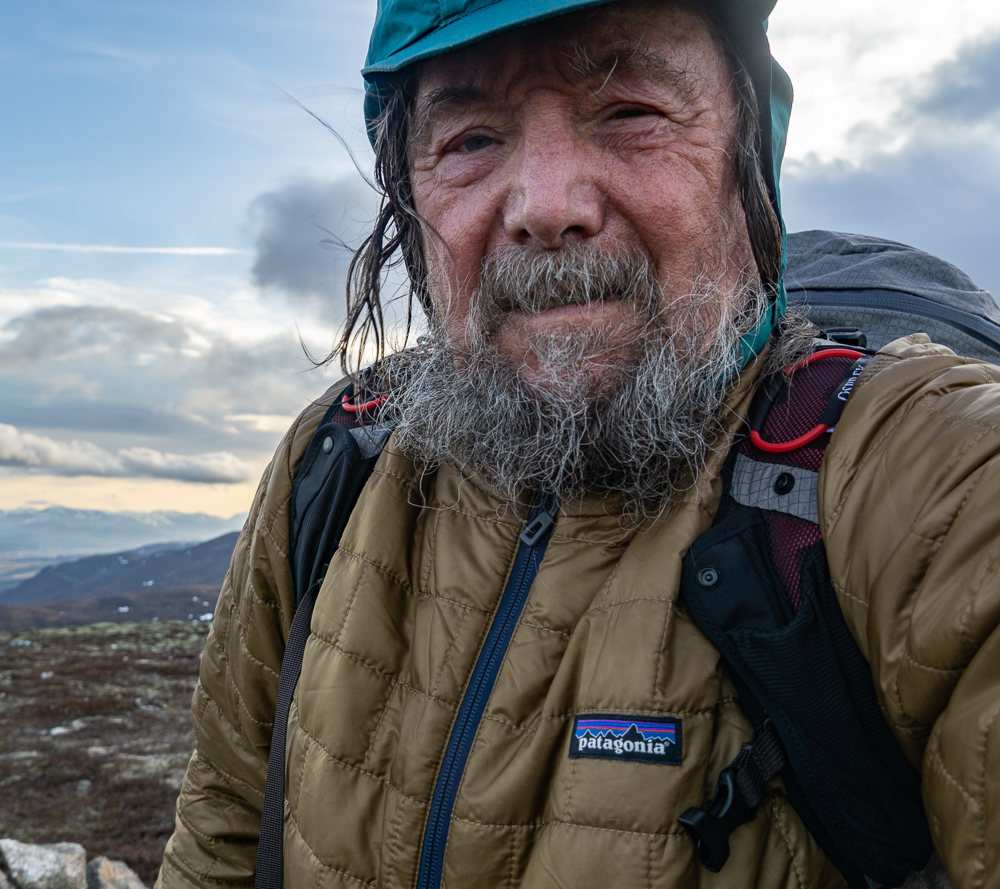 Performance
I've worn the Nano Puff  a great deal over the winter and it performs really well. It's soft and comfortable to wear. The fabric is windproof and breathable, and sheds light rain. When wet it's still quite warm and dries quickly. Warmth is similar to a heavyweight fleece, but the Nano Puff is windproof and much lighter and more compact. The Men's Large fits me over a medium weight fleece. I've mostly worn the Nano Puff as a shell jacket, only donning a waterproof jacket over it in really severe conditions. As the weather warms, I think I'll find it a bit warm for walking in. Then I'll carry it for rest stops and in camp on overnight trips.
The environmental credentials are great, and the performance is too. I think this is an excellent lightweight insulated jacket.
Chris Townsend likes a lightweight environmentally friendly insulated jacket from Patagonia