Chris Townsend likes the option of Pacerpole handles for your trekking poles.
Pacerpoles are my favourite trekking poles by far. I've used them on every long walk for the last fifteen years. They've been my tent poles on those walks too. They're unique because of the contoured handles, which are shaped for your left and right hands. Straps aren't needed and your hands are at a natural angle. I find the handles very comfortable.
Pacerpoles have always been offered as complete poles – until now. Pacerpole Tops are just the handles with short shafts and cam-based level locks for attaching to lower pole sections. If you already have trekking poles with 14mm or 16mm diameter middle shafts then Pacerpole Tops should fit. The type of material and lower locking mechanism on the shafts doesn't matter.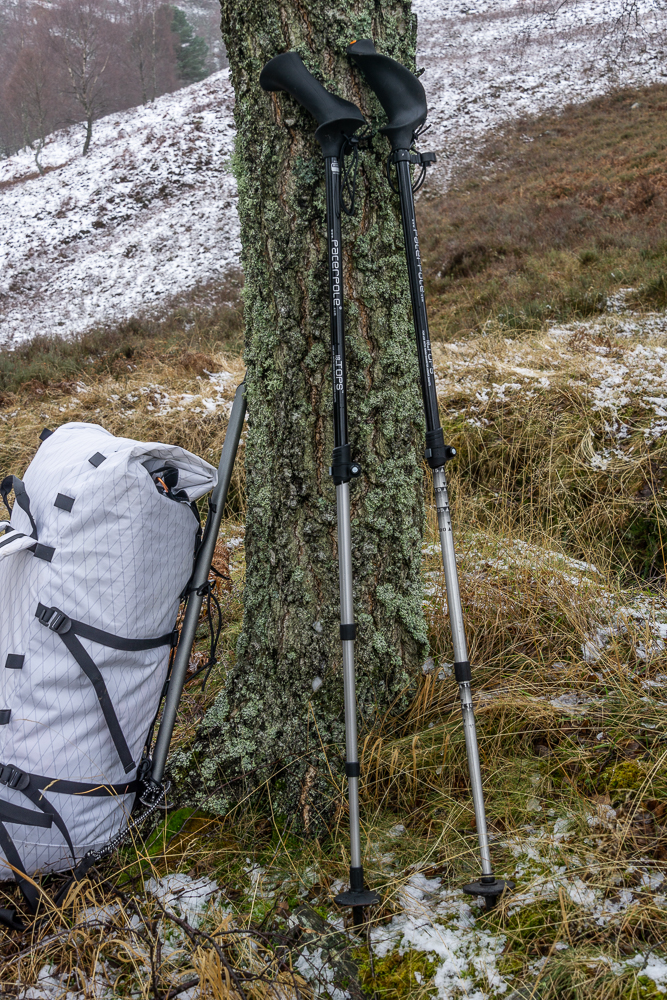 There are two sizes of Pacerpole Tops for pole shafts with different diameters. I've tried the 18mm Tops on several different old trekking poles and they've worked fine with all of them. As it's the handles that make the difference I can't tell I'm not using standard Pacerpoles. The Tops are easy to fit and have a knurled dial for tightening them in place.
Pacerpole Tops are quite expensive. They work superbly though.
*At present Pacerpole Tops are the only option as complete Pacerpoles are currently unavailable and won't be again until July.