The Svalbard 1 SL is a tunnel tent that tapers steeply in height and width. The inner is asymmetrical with the widest point near the front and the door off to one side. Headroom at the front is excellent and there's ample room to store gear here beside your mat and sleeping bag.
Price: $224/£316 (available from Nordisk)
Weight: 1900g | Pitching: inner first | Flysheet: silicone nylon, 3000mm hydrostatic head | Inner: 40D ripstop nylon | Groundsheet: 40D PU nylon, 10000mm hydrostatic head | Poles: aluminium | Pegs: 12 x 18cm aluminium Y | Porches: 1, max depth 56cm | Inner Dimensions: 45 x 125cm, max. height 100cm
The low end is purely for your feet – there's minimal headroom and your mat may not lie flat unless it's quite tapered. The porch is quite small – a pack on its side just about fills it. The depth is good but the fabric slopes in so quickly I'd be wary of cooking in it with the door closed even with a low-profile stove, especially as the door zip is one way so you can't open it from the top. However one side of the door has an extra stretchy loop you can put over the side guyline peg to create a partially sheltered area in which you can cook safely. This should provide adequate shelter in all but the worst storms as long as the rear of the tent is pitched into the wind.
The Svalbard 1 SL pitches inner first with the flysheet clipping into place. Fabrics are tough with a high hydrostatic head for the flysheet and a very high one for the groundsheet. There's no need for a footprint.
There are hooded vents at front and rear and the inner door has mesh and solid options so there is some airflow to remove moist air unless it's dead calm. The tent is designed more for storm resistance than ventilation though. Nordisk says it will withstand a hurricane. I haven't had it up in winds anywhere near that strong, but it has fared well enough in strong winds. It does need to be pitched with the rear into the wind though as the long unsupported side panels can bellow inwards in side winds.
The price of the Svalbard 1 SL is low for such a tough, well-made tent. However, it is heavy and I do wish the porch was bigger.
To read the other tent reviews in this test head to The Great Outdoors' best one-person backpacking tents.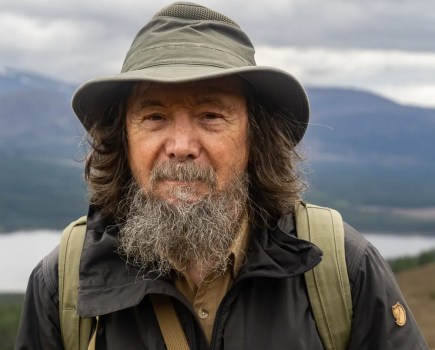 Tested by Chris Townsend
The tents were used in the winter and spring in the Cairngorms in all weather conditions – heavy rain, strong winds, frosty nights, and snow. All tents were weighed on the tester's digital scales and the weights are for all components including stuff sacks. Chris Townsend is 5' 8" tall with a long back and short legs.