The SoloMid XL is a well-proven pyramid tent that pitches with a trekking pole. The latest version is made from silpoly (silicone impregnated polyester), a material I hadn't used before, rather than silnylon. Silpoly is slightly heavier. Mountain Laurel Designs says it has 'functionally comparable' strength compared to silnylon. The big advantage in my view is the lack of stretch when wet. I had the SoloMid XL pitched alongside silnylon tents on a night of heavy rain. By morning all the silnylon tents had sagged noticeably. The SoloMid XL was exactly as pitched. This lack of stretch makes it a little easier to pitch a silpoly shelter too.
Price*: $275/£233, flysheet only (available from Mountain Laurel Designs)
Weight: 575g (flysheet only) | Pitching: flysheet first | Flysheet: 20D silpoly, hydrostatic head 5,000+mm | Inner: optional silnylon/mesh Innernet tent (311g, $180/£145) | Groundsheet: optional silnylon (156g, $75/£60) | Poles: trekking pole or UL Carbon Fibre pole (91g, $42/£34) | Pegs: not provided, optional MLD Ultimate Stake Set (133g, $42/£34) | Porches: 1 with Innernet | Dimensions: 280 x 142cm, max. height 140cm
*all price conversions correct in May 2023
Other advantages are better UV resistance and lower water absorption (neither of which has been a problem with silnylon for me). The SoloMid XL comes with a tube of silicone seam sealer or you can pay an extra $60/£48 and have the seams sealed by MLD.
The SoloMid XL is easy to pitch with a little practice. A trekking pole set to 140cm is needed (a pole jack to extend a shorter pole is provided) plus eight tent pegs. Another four pegs are needed if you attach guylines to the four tie-outs on the side of the tent. I haven't done this, and the tent has stood up fine in strong winds. If you don't use trekking poles a lightweight carbon fibre pole is available for an extra £34.
The SoloMid XL has excellent headroom and masses of space for gear storage and cooking under cover. The pole is offset from the centre so there's more space behind it for sleeping. There's one vent at the top of the door zip covered by a hood.
The SoloMid XL can be turned into a double-skin tent with MLD's mesh Innernet which hangs inside. This adds 311 grams to the weight. Along with a set of pegs this makes a total weight of around 1020 grams, still very light for such a roomy shelter. Use just a groundsheet and the weight comes down to about 865 grams. The price with the inner tent and pegs is £412, with groundsheet and pegs £342 – both of which I think are reasonable.
The Mountain Laurel Designs SoloMid XL received Chris' best buy. To read the other tent reviews in this test head to The Great Outdoors' best one-person backpacking tents.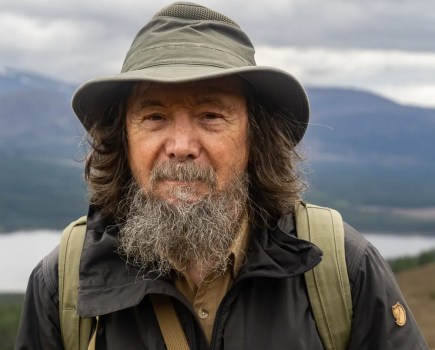 Tested by Chris Townsend
The tents were used in the winter and spring in the Cairngorms in all weather conditions – heavy rain, strong winds, frosty nights, and snow. All tents were weighed on the tester's digital scales and the weights are for all components including stuff sacks. Chris Townsend is 5' 8" tall with a long back and short legs.