The latest addition to the Merrell Moab footwear collection is a lightweight trail shoe with a new Vibram sole and some recycled components, which is good. The recycled content consists of 100% recycled laces, 100% recycled mesh lining, 50% recycled insole top sheet, and 30% recycled rubber sole. The shoes contain no animal products and so are suitable for vegans. Hopefully, Merrell will increase the recycled content in future shoes.
CONSTRUCTION & MATERIALS
The uppers are made from mesh and TPU (thermoplastic polyurethane). The TPU forms a wide rand and should protect the mesh from wear. The heel and the tongue are padded with foam for comfort. Lacing is via webbing loops and one set of eyelets. The toe and heel are hardened. There's a fairly thick floppy foam insole that provides a little extra cushioning but nothing in the way of support. The midsole is well-cushioned anyway and has an internal plate to protect against rocks and stones and provide some torsional stiffness. The shoes flex easily at the forefoot. The outsole has an unusual pattern of wedge and oval shaped lugs.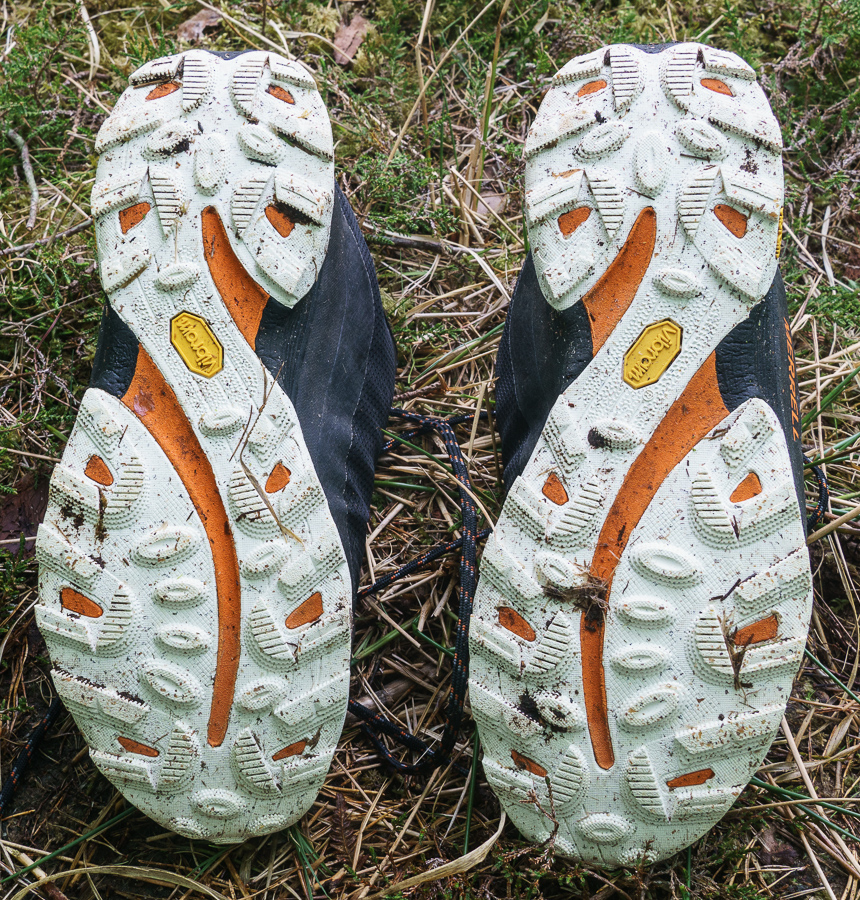 FIT & PERFORMANCE
The Moab Speed is quite wide at the forefoot and narrow at the heel, which is exactly right for my feet. I find the shoes very comfortable and have had no blisters or sore spots. I wore them on a four-day trip in the NW Highlands and they coped well with a wide variety of terrain including wet and dry rocks and stones, wet and dry grass, deep heather, tussocks, and rather too many bogs. Much of the time I wasn't on paths, so the shoes were twisted and turned repeatedly. The fit was secure throughout and the grip excellent.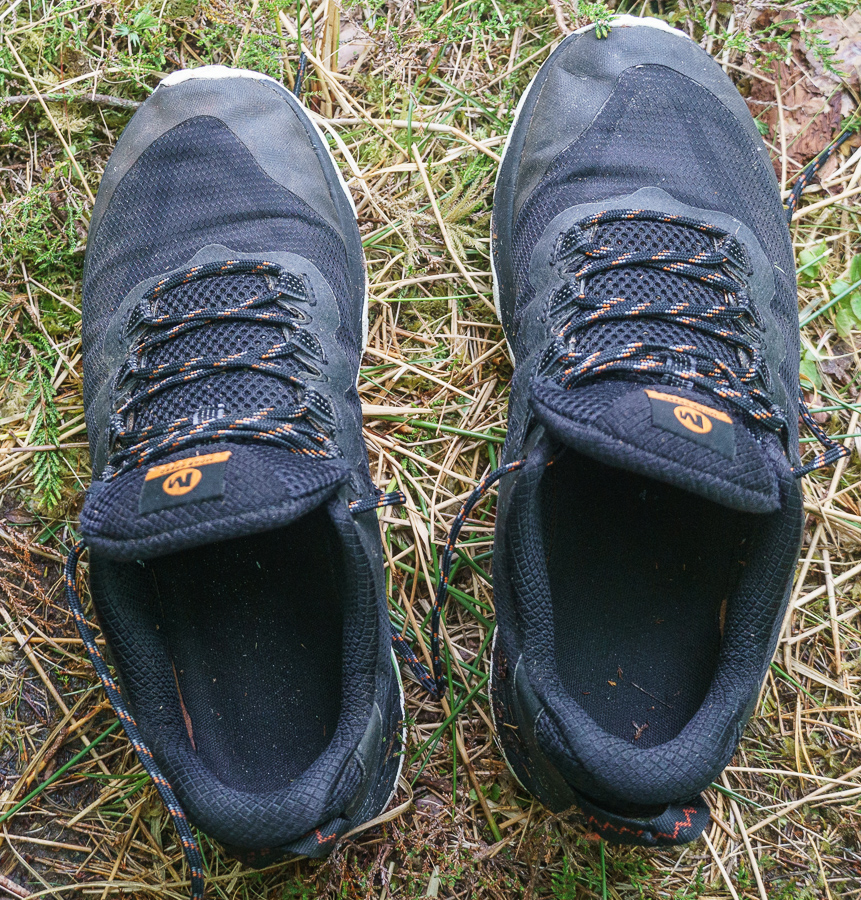 The Moab Speed comes in two versions, with and without Gore-Tex (the latter cost £20 more). The test pair are the first and I found them breathable and warm enough in cold May weather even when they got soaked, which they did quite quickly in the boggy terrain (I went in almost knee deep at one point).
At 624 grams for a pair of size 9s the Moab Speed shoes are lightweight. They still feel quite substantial though. I'll be wearing them a great deal more over the summer to see how they last – and also because they really are very comfortable.
Chris Townsend finds a new lightweight trail shoe suitable for the roughest terrain