Chris Townsend likes this wide-brimmed sunhat
Wide-brimmed hats are great for sun protection in hot weather and this new hat from Keela has a wider brim than most. This is good for shielding the face and neck but not so good with a pack that rises much above the shoulders as the brim is stiff and catches on the top of the pack. With daypacks it's fine. I do like this extra wide brim, but I wish it could be flipped up at the back and held in place with a stud or Velcro, so it was comfortable with a tall pack. Of course you could add such an attachment, but it would be better if it came with the hat, given that it's not cheap.
The hat is made from cotton and breathes well. It's kept my head cool on some very hot days. There are three metal eyelets on each side that I guess are meant to aid breathability. I'm not sure they make any difference. Being cotton it's slow drying when wet, which is good as it keeps cooling you down for quite a while after being dipped in a stream, something I often do with hats like this.
The hat has Keela's Insect Shield permethrin treatment to repel ticks, midges, flies, and more. This treatment is bonded into the fabric and Keela says it stays effective for seventy washings. With a hat it's hard to say how well it works. Certainly on days when clegs have tried to bite my arms none have landed on my face or neck.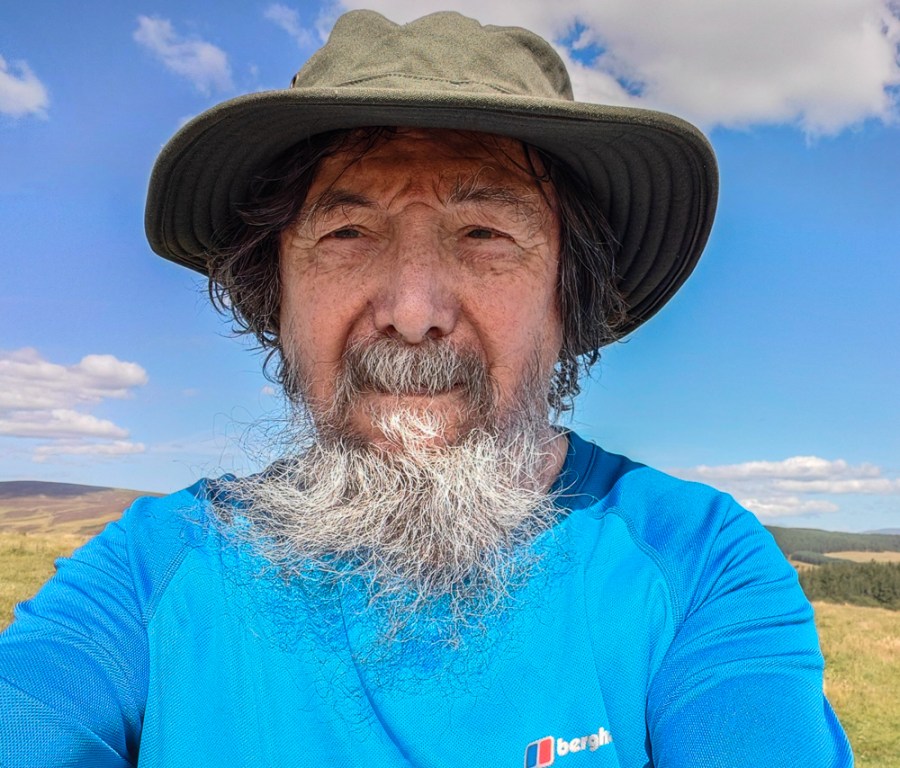 The wide brim catches the wind of course but there is an adjustable neck cord to ensure it stays on though as with other hats of this design feeling the wind tugging at it can be annoying.
There's only one size, though there is an external cord around the crown for adjusting the fit. As it fits me perfectly without using this, I'm not sure how effective it is. Tightening it does distort the back of the crown. There's only one colour too – olive.
RECOMMENDED: This product has been awarded our 'Recommended' endorsement, meaning our reviewer believes it is a strong product which works well for its intended purpose.