The Hilleberg Enan is a three-season version of the heavier Akto, made of lighter fabrics and with a mesh rather than solid inner door and single rather than double short poles at each end.
Price: $720/£750 (available from Hilleberg)
Weight: 1100g | Pitching: as a unit | Flysheet: 10D silicone nylon, 5000mm hydrostatic head | Inner: 10D ripstop nylon/mesh | Groundsheet: 70D PU coated nylon, 15000mm hydrostatic head | Poles: 9mm SAC NSL | Pegs: 8 x 15cm Y | Porches: 1, max depth 75cm | Inner Dimensions: 215 x 95cms widest, 60cms ends, 93cms max. height
Although the lightest flysheet fabric used by Hilleberg, the Enan still has a very high 5000mm hydrostatic head. The groundsheet has an absolutely massive one – 15000mm. These materials will stay waterproof for a very long time.
Pitching is as a unit or flysheet first. I've found the single poles at each end make getting a taut pitch easier than with the Akto's double poles. There's no noticeable effect on stability, which is excellent.
Hilleberg has really thought about ventilation with this tent and come up with a clever system. The ends of the flysheet are made of mesh with roll down panels of solid fabric available if needed, which is hardly ever as the ends of the flysheet angle outwards providing protection to the mesh. The top of the flysheet door, which is protected by a flap, can be left undone as a high up vent too. This system doesn't completely prevent condensation, but I've had fewer issues than with similar tents.
The inner has plenty of space. It's widest in the centre, which is good for gear storage. Most gear can go in the big porch anyway, still leaving enough room for safe cooking under cover.
The inner is quite roomy, and the headroom is fine for me. The doors roll back neatly and stay in place. I only found one slight disadvantage – when new, the thin flysheet fabric rustled in the wind – this has eased off with use and didn't stop me sleeping.
As a lightweight solo three-season tent the Hilleberg Enan is hard to fault. I think it's superb. However, it is very expensive.
The Hilleberg Enan gets our Gear Editor's recommended accolade. To read the other tent reviews in this test head to The Great Outdoors' best one-person backpacking tents.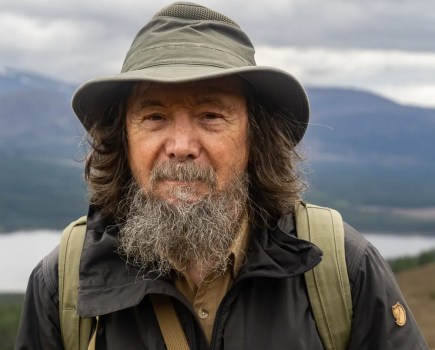 Tested by Chris Townsend
The tents were used in the winter and spring in the Cairngorms in all weather conditions – heavy rain, strong winds, frosty nights, and snow. All tents were weighed on the tester's digital scales and the weights are for all components including stuff sacks. Chris Townsend is 5' 8" tall with a long back and short legs.