The Infinium Fleece hiking glove takes its name from the Gore-Tex fabric it is constructed from, a three-layer laminate with a windproof breathable membrane in the middle. Two different weights of Infinium are used in the gloves, and a lighter jersey knit fabric with gridded microfleece inner is user for the palm and the inside of the fingers, which gives a good feel when handling objects. The back of the hand is covered by a heavier fabric, with a pile-style inner fleece to trap air for added insulation.
Price: $70 | £55 (Available from alpinetrek.co.uk)
The Infinium is pre-shaped with curved fingers, and there is enough stretch in the thicker back fabric that there is no resistance to clenching a fist. Overall wearer comfort is very good. This pre-shaping has minimised the number of necessary seams in the construction, and any seams are positioned so that I don't feel them in use, even with the reasonably close fit. 
The fabric isn't rated as waterproof although in use it has proved very water-resistant despite the outer surface wetting out very quickly. They do dry again very quickly, and so I haven't had a problem on showery days. On very wet days I add my waterproof overmitts if necessary. 
The palm has a polyurethane printed pattern for added grip, which works well even when damp. General dexterity is very good, and I can complete most tasks easily; but I did find the softer fleece on the palms and inner fingers was liable to abrasion damage if I was using tools or handling rough items.
I haven't had any punctures or tears, just small thread catches and pilling on contact areas. Breathability is good, although some clamminess is generated when working hard. 
The cuffs are quite short and are neither wide nor low-profile, and depending on what top or jacket I'm wearing I can pull them over my sleeve or slip them underneath. This also meant that these were the easier gloves for me to wear my watch with, so I didn't have to alter the wrist band to move my watch further up my wrist. The machine washability is a welcome bonus.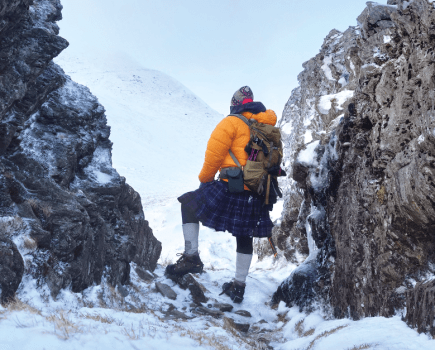 Tested by Peter Macfarlane
Peter wears a size Large in gloves. He suffers from cold hands, and so he wears them almost every time he leaves his house. His review pairs were tested daily over many months from front door to mountain top and everything in-between. The gloves have seen extensive use on the Scottish hills and trails with ice axe and pole use on the Munros and their dexterity has been tested doing everything from camp cooking, fitting crampons, making emergency repairs to a deer fence using tools and wire, and changing a mountain bike tyre on the trail. All weights are for a pair and from Peter's digital scales.