We've been out testing the Garmin Fenix 7X, see what Alex Roddie had to say about this great GPS watch…
The Garmin Fenix 7X is a watch that can do everything, with a great battery life, and the very best experience of viewing maps on your wrist, the Fenix 7X Pro will deliver – but it'll cost you. Like the Fenix 6 series, it is available in three sizes, with the 7X being the largest (people with smaller wrists are likely to find the 7 or 7S more comfortable).
See the best price for the Garmin Fenix 7X Pro
The Garmin Fenix 7X comes with a quick-release silicone strap. Thanks to the titanium construction, it feels fairly light, although is heavier than other devices tested. The large screen is protected by sapphire crystal.
The Fenix 7X improves on previous models by adding a touchscreen, improved battery life, much better solar charging, a torch, and some software tweaks. 
The touchscreen on the Garmin Fenix 7X feels fluid to use and makes the interface feel like a phone to navigate. It's a real game-changer for scrolling and zooming in maps – this was cumbersome on prior models. The touchscreen can be deactivated if you want (either in or out of mapping or both), and the watch can be entirely operated by buttons. Garmin's mapping is decent, with terrain features and most paths marked; if you want more detail there are loads of third-party options you can download.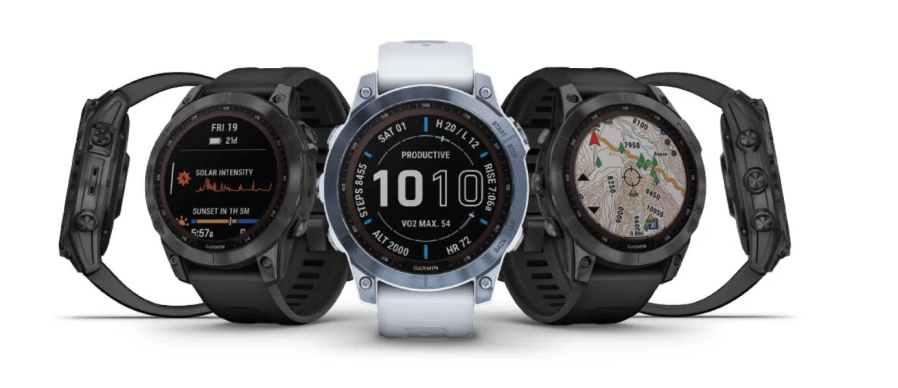 Battery life is exceptional. Garmin quotes 38-578 hours for the Fenix 7X with GPS on; but in reality about 100-200 hours is typical if you use the watch as I do, with the heart sensor switched off (with heart rate I was typically getting about 70 hours). The screen now has a more obvious solar border, and this really adds to battery life, with bright sunlight adding multiple hours to a full charge.
There's almost nothing this watch can't do. It even has a powerful torch – perhaps its best feature! But the price is very high, and its capabilities are overkill for most users.
Want to compare Garmin's Fenix 7X to other GPS watches then check out our GPS watch guide
---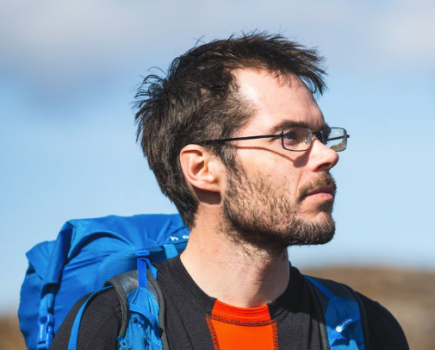 Written and tested by Alex Roddie
Alex tested these watches on a variety of day hikes and short backpacking trips in the Lincolnshire Wolds, Lake District, Scottish Highlands and Suffolk Sandlings. Weights stated include the standard strap, weighed on Alex's digital scale.