FATMAP is a community-oriented app focused on inspiration, route discovery, social tools, and innovative map features and features in our guide to Best hiking apps for digital mapping. The free version is basic, with a "Global Topo" base map derived from OpenStreetMap (OSM) data – it has contours and many paths, but lacks detail, and you can't download maps offline unless you pay for Explore. If you plan to use the app in the mountains, or even for viewing detailed topo maps and planning your own routes, it's essential to get the paid version. The price is a very reasonable £24.99 a year.
Platforms: iOS, Android, web
Price: basic use free but very limited; FATMAP Explore costs £24.99 a year
Maps: OSM-based 'Global Topo' (free version); paid version gives OS maps and many international top maps
Features: route planning, track recording, GPX import/export, route discovery via community, avalanche prediction and avoidance tools, 3D map, integration with Garmin, Suunto and Strava
Offline?: yes, paid version only. Some functions don't work offline, such as route plotting
The app's social network and route-discovery tools are great if you are looking for inspiration. FATMAP places more emphasis on finding and following routes others have created, and there is less emphasis on drawing your own routes. However, the selection of routes available is well curated, with enough information to help the less experienced gauge whether or not a route is for them. The route selected is shown clearly on the map, and data such as distance, ascent and descent, expected duration, and an elevation profile are displayed alongside a description and crowdsourced photos. If you have the paid version, you can also download offline maps for the route.
In addition to being able to download maps for specific routes, you can also download arbitrary regions of the map. However, this is not based on tiles, so fine-grained support is limited – you can only download rectangular areas, and you can't, for example, download OS maps for the entire UK at once.
The map view is clear but a little cluttered, with buttons and menus taking up screen space. In the layers tab, you can choose between topo map layers, and also additional information such as live snow (depth and forecast, currently only for the US, Alps and Pyrenees), and terrain visualisation. The latter is powerful; it lets you superimpose data such as elevation, slope angle and aspect ratio onto the map. This can help you to visualise avalanche danger areas. The map can also be viewed in 3D. If you have a solid grasp of contour lines then this is a bit of a gimmick, in my opinion, but it is fun to be able to fly over your planned route.
FATMAP can't display your location as an Ordnance Survey grid reference, which means that you will need another app to do this – a major omission for UK use. However, you can see the latitude and longitude for plotted waypoints, which is better than nothing. One plus point is that the app will connect to popular GPS watches from Garmin and Suunto, making it easy to share routes and activities. It'll also talk to Strava (who are now the owners of the app).
Planning your own routes is easy thanks to a reliable snap-to-path feature, but you can also switch to direct routing as you go (essential for plotting off-path sections, or if a path isn't recognised by the app, which does happen). However, in other respects route planning is frustrating. It requires an internet connection, which limits its usefulness on the hill. Importing GPX files is clunky. On iOS you can't just share a route to FATMAP from another app; you have to first save it as a file to your file manager, then import it via another step from FATMAP. Also, there is no way to display routes you have planned yourself on the main map screen; routes are simply listed on your profile.
Overall, FATMAP has an interesting mixture of features aimed at beginners and power users, including some that aren't to be found on any other app. However, gaps in offline functionality and a cluttered main map screen make it fall short once you move beyond basic needs. For the casual user looking for inspiration and an easy-to-use app, or for the advanced user looking for specific additional tools, FATMAP is well worth a look.
---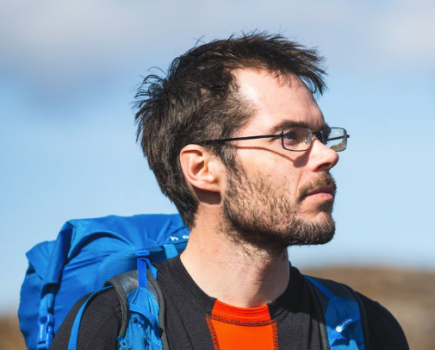 Written by Alex Roddie
Alex has been an active backpacker, mountaineer and hillwalker for over 18 years. Since 2015 he has been a passionate long-distance walker and has completed many classic trails, including the Cape Wrath Trail, Tour of Monte Rosa, Haute Route Pyrenees, and a fastpacking traverse of the Alps.