Durston's X mid shelters have quickly become a firm favourite in the lightweight backpacking world. Is the hype justified?
The X mid uses an offset design, with the inner sitting at an angle to the fly, which maximizes living space exceptionally well. It's not the only tent to do this (Sierra Designs have a similar style tent in the High Route) but it does create 2 large storage areas, to the left of each door, which can be used to store wet gear and to cook.
---
Rating: 4/5 | Price: $280, or £230 plus import tax = £309 | Weight: 825g without extra guys, 974g with, + pegs 130g | Pros: versatility, weight, space | Cons: side entry design can let rain into the inner | Pitching: as a unit, or outer first | Flysheet: 20D Sil/PE Polyester, 3500mm HH | Inner: 15D Ripstop Nylon in White, mesh panels. | Groundsheet: 20D Sil/PE Polyester 3500mm HH | Poles: uses trekking poles | Pegs: 4 x 6″ (8.5 g ea) and 4 x 7″ (12 g ea) | Porches: 2 | Inner Dimensions: 81cm w, 2.3m long, 117cm tall
---
It pitches outer first (better for wet weather), or as a complete unit, the basic pitch requiring 4 corner pegs and 2 trekking poles – one at each door. It also comes with an additional guyline at each end, to tension the poles. I'd have liked to see a coloured guyline used (the black is invisible in the dark) but the line is strong.
In this factory configuration, it's very weather worthy. I added extra guys on both side panels and extras around the base. On my extended test in the Alps, my additions proved overkill for all except the last few days, when the ones at the base were useful to stop the sides blowing in. I found additional side panel guys useful for keeping a door 'ajar' in wet and stormy weather subsequently, but most of the time, it's very stable as it is.
The fly can be pitched on its own for more internal space (you might just squeeze 2 people in, adventure race style, without the inner), and in bug season the inner clips in very neatly. The poles are tucked to the sides of each entrance. The fly doors are large for ease of access, but as with many side entry tent designs, this does mean wind driven rain can enter the inner.
As the name suggests, the X mid solid features a solid inner for additional warmth. This has 2 mesh windows, but no pockets. The fly and inner floor are both polyester with a good hydrostatic head and very waterproof. The tent is well ventilated (1 vent at either end of the ridge) but a thicker fly does mean condensation can build up. This rarely led to dripping but does mean you may want to pack the inner and outer separately in poor weather, to keep the inner dry.
Quality control is excellent – everything is double stitched, and the 1 way, water resistant YKK zips are of high quality. I would prefer to see a 2-way zip to allow ventilation while cooking in the rain. The micro clips at the doors and to attach the inner are equally well made. The tiny magnets which hold the main doors open are a nice touch but can easily pop free if the door is part closed to reduce rain ingress.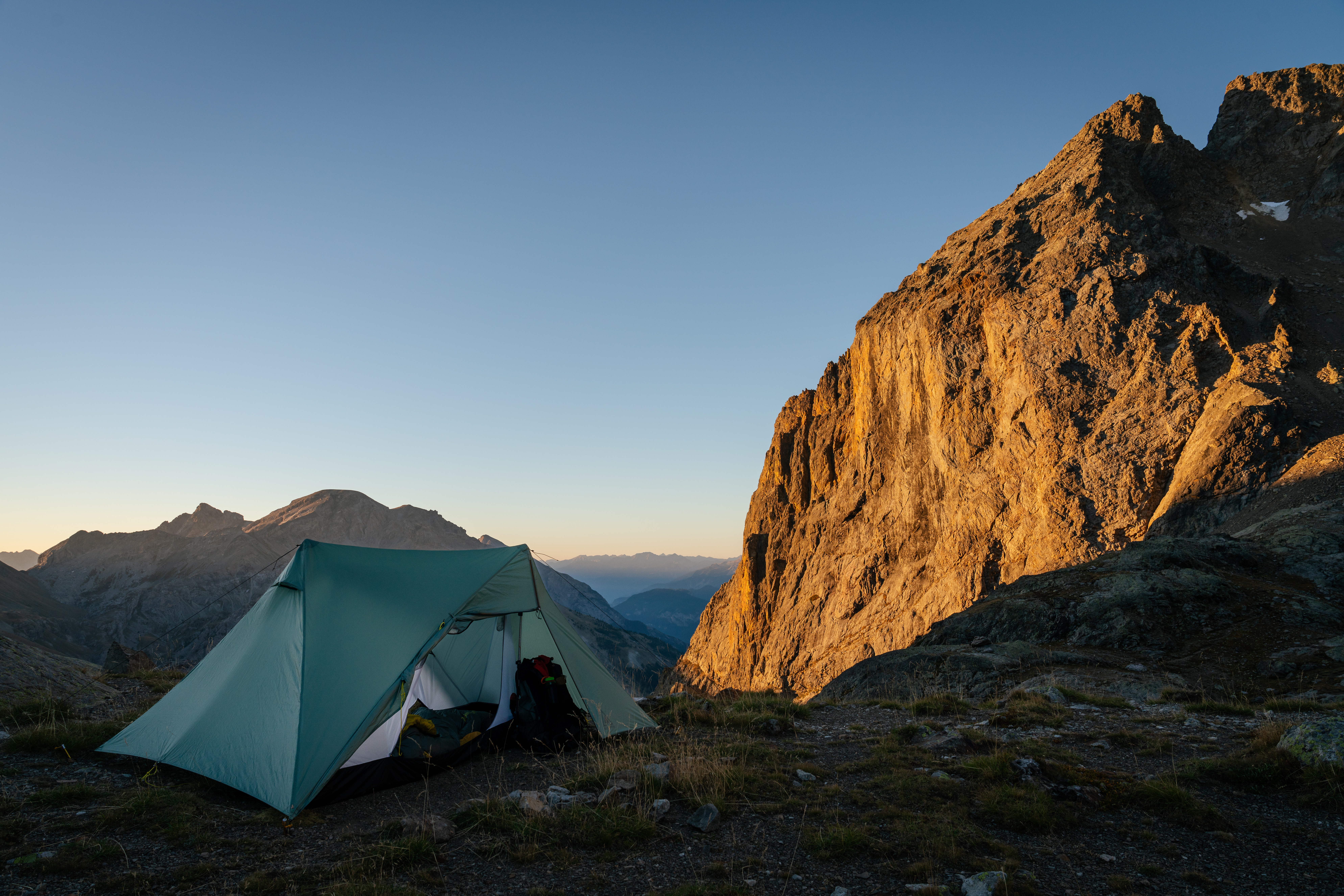 You will likely need more pegs. Durston now supply 8, but my unit came with 6, two of which were toothpick style. I bulked this up with a few more.
The Durston X mid 1 solid is a spacious, comfortable tent. I would like to see better rain protection at the doors, but the offset guy lines provide lots of stability in windy conditions – surprisingly so, for a steeper sided tent. The 2-pole design also means masses of headroom, something often compromised in lightweight tents. Despite all that living space, the footprint is fairly modest, as is the pack size, which makes it as useful on the hill as it is on the towpath. Import tax does add to the cost, but overall, I think it's well made and good value.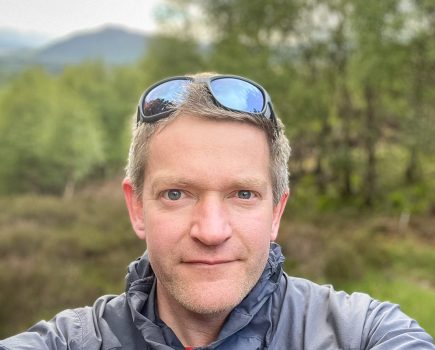 Written by David Lintern
David has over a decade of experience as a photographer and writer and has produced dozens of articles for magazines, newspapers and organisations. His first feature for The Great Outdoors covered a walk across the Pyrenees in 2011 and he's been a regular contributor ever since. He is the author of three books and has campaigned actively on access and environmental issues.