Chris Townsend reviews a midweight waterproof jacket
The Columbia Mazama Trail is made from a soft fabric with an unusual inner that feels rubbery and has a raised pattern of hexagons on it. This pattern is pronounced enough that you can feel it from the outside of the jacket. It doesn't stop the fabric feeling much more soft and pleasant next to the skin the inside of most waterproof jackets. Most of the time the jacket will be worn over more than a T-shirt of course and here the inner isn't always so good. It slides easily over smooth fabrics like windshirts and slick softshells but tends to bind with rougher fabrics like fleece or wool.
The outer has a matt finish rather than a shiny one and the material has a slight stretch. Overall I like the look and the feel.
Having tried the jacket in heavy rain several times I'm quite happy with the waterproofness, including that of the water-resistant front and pocket zips. Breathability is reasonable. Work hard and condensation does form inside, but not any quicker than with most waterproof jackets. When it does get a bit sweaty inside there are long pits for ventilation. These are one way only and can be a little awkward to adjust, like most pit zips. The pockets are mesh-lined and so can also be opened for ventilation though they're not sheltered from rain, unlike the pit zips.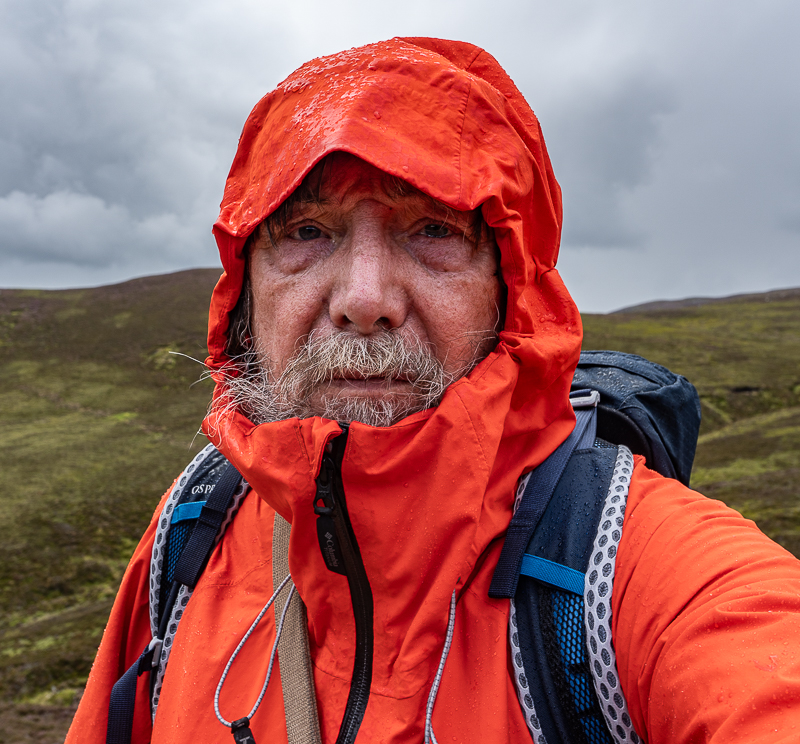 The hood is roomy though not sized to go over a helmet. It has a slightly stiffened peak and front and rear drawcords. I found it difficult to tighten the hood up enough over my bare head to stop the wind blowing it back slightly. When wearing a hat it was fine. The peak provides a little protection but a stiffer one would be better. Strong winds flatten it and when the drawcords are tightened it distorts slightly.
The pockets are big enough for maps. The bottom is just cut off by a hipbelt but they're still usable.
The fit is roomy. I can easily wear the large size over a light insulated jacket. Given that it doesn't slide easily over some fabrics having plenty of room is good.
The Mazama Trail is a midweight jacket suitable for year-round use. In the worst winter weather a more substantial jacket might be preferable but otherwise it's fine for all conditions.