The Black Diamond Guides are really warm, one of the warmest gloves that I have used recently. They are tough, and there's a huge amount of work gone into them, from the outer shell, beautifully constructed from supple soft shell and goatskin, to the seriously warm liner glove, which is a double whammy of PrimaLoft and boiled wool insulation.  There is a compromise, and that's a loss of dexterity. This has been reduced somewhat but using microfleece on the palm and fingertips of the liner, but the glove itself is bulky, and there's no getting away from that. Nevertheless, I am still able to do fiddly tasks like tie knots and unscrew karabiners; and with use they have become more flexible as the leather softened and the insulation compressed.
The Black Diamond Guides have removable liners are waterproof, and dry much more quickly than one-piece gloves, ideal for expedition use. The long cuff has a drawcord and is designed to go over shell clothing – perfect for powdery snow days, but less useful in freezing rain as water runs into the glove. But these gloves aren't designed for typical British winter, being better suited to winter alpine, high altitude or Arctic weather. There's no doubt that they are overkill for hillwalking in the mountains of the UK most of the time, but for extreme conditions these gloves are ideal.
See how the Black Diamond Women's Guide Gloves compares to others in our Best winter gloves for hiking and walking guide
---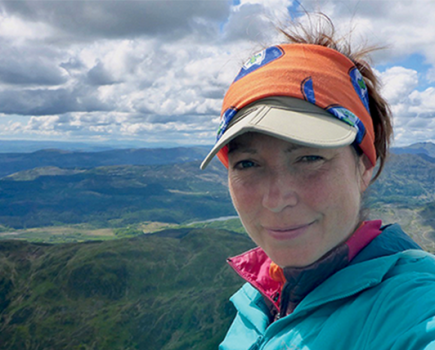 Written by Lucy Wallace
Lucy had these on an extended test in the Scottish mountains, walking and mountaineering, since early 2022, during one of the wettest and wildest winters in memory.