Chris Townsend tries some jeans designed for the outdoors and is surprised at the performance
Jeans for the outdoors? That's a definite no-no isn't it? Cotton kills and all that. Certainly, conventional jeans are restrictive, cold when wet, slow drying, heavy and generally not very comfortable in the hills. I wouldn't consider them. However last year I was offered for test not one but two pairs of jeans designed for outdoor use. My initial reaction was 'thanks, but no thanks'. I knew what jeans were like. But these were 'outdoor' jeans. I should try them before passing judgement. After all, that is my job. So I said yes and soon received pairs of BAM 73 Zero Denim jeans and DU/ER Performance Denim Relaxed jeans.
DESIGN & PERFORMANCE
Both pairs look like conventional jeans – same cut, same pockets, same colour. They don't feel like them though due to the stretch component. They move with you. In fact they stretch more than I do. They don't perform like standard jeans either as each pair has a substantial wicking component and is comfortable over a wide range of temperatures. Only on hot days have I got at all sweaty in them as the fabrics are quite thick and warm. Mostly they've been very comfortable. The fabrics are fairly wind resistant though not fully windproof. In really cold winds overtrousers are needed. Overtrousers are advisable in rain too as the fabrics do absorb a fair amount of moisture, as expected from the high cotton content. They don't feel that unpleasant when wet, but drying time is slow.
In terms of performance there's little to choose between the pairs. Having been alternating them for months I often forget which ones I'm wearing. They even weigh exactly the same. Both pairs have proven tough so far and neither pair needs washing often as the BAM's bamboo viscose and the DU/ER's Coolmax polyester are anti-microbial.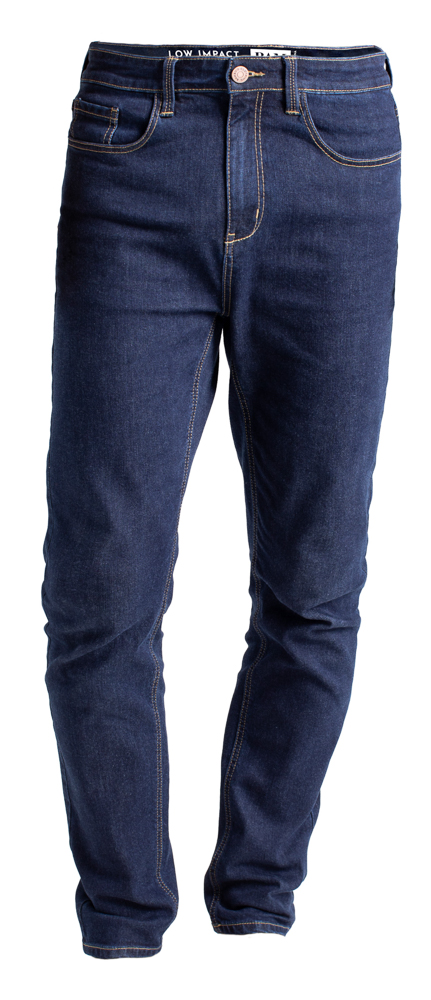 The BAM 73 Zero Denims cost less and have a great environmental story behind them. BAM set out to make the most sustainable jeans they could as an alternative to conventional ones. To start with BAM's jeans, use 74% less water than conventional ones because the organic cotton needs 90% less irrigation and bamboo doesn't need any irrigation at all. Water is also saved by not bleach washing the jeans.
73 Zero Denim jeans are also more easily recyclable than conventional jeans as they have no rivets or hardware, just one metal button that can be unscrewed. Only the zip needs to be cut out before recycling the jeans. The name 73 Zero refers to the fact that 73% of clothing ends up in landfill or is incinerated and this needs to be reduced to zero. On the back pocket there's a pattern inspired by the global temperature rise from 2006 to 2020.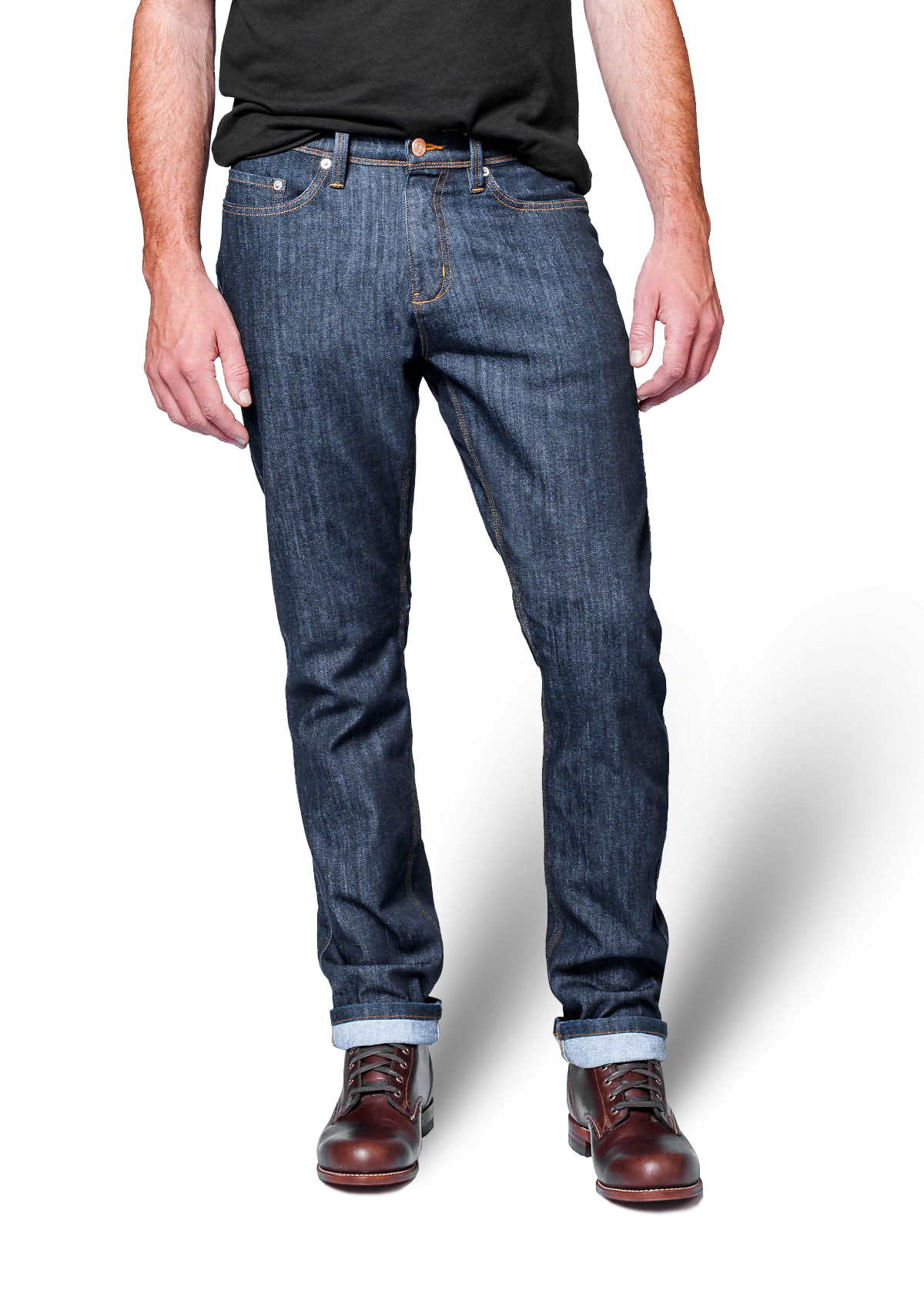 DU/ER jeans don't have the environmental story of the BAM ones, but they are tough and comfortable and should last well. They come in Slim and Relaxed Fits. I went for the latter as I prefer looser legwear. However, the stretch is such that the Slim ones would probably be as comfortable.
Over the months I've worn both pairs for hill walking and even ski touring and found them fine. I think they are practical hill trousers that just happen to look like jeans. I'd choose the BAM ones for the environmental aspect. In performance there's no difference.