The fabric that the Alpkit Balance employs is not as lightweight as some of the other waterproof jackets we've tested this year, but it feels durable and has a nice stretch to it. This means that although neat-fitting, it offers good freedom of movement.
I have the UK10, and the torso and arms are a little short for me, whilst the sleeves feel quite tight, so I suggest you go up a size if you are taller than about 5ft 5in. There is an excellent size range to choose from – UK6 to UK20 – and two bright colours: red and blue (the green in the picture above has been discontinued).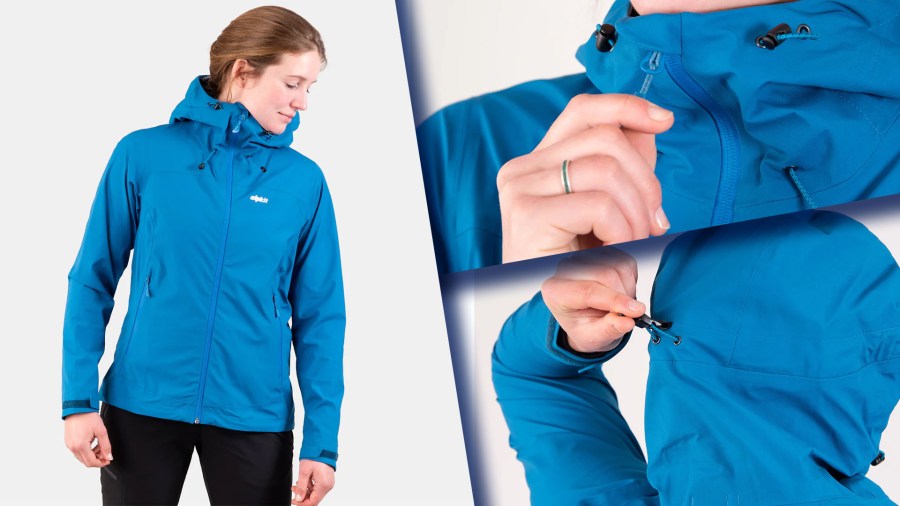 The internal fabric is soft to the touch and can be worn against the skin without feeling cold or clammy. The three-layer fabric and membrane was designed by Alpkit in partnership with a non-branded fabric mill, so it is not Gore-Tex but it works well to keep out wind and rain, whilst also allowing most sweat to escape. It isn't the most breathable fabric on test, and the hydrostatic head is 20,000mm, compared to 28,000mm of Gore-Tex Paclite, but it still performed well.
I would be happy to use this jacket year-round because it is durable and designed to keep the weather out.
The hood is excellent, and best in this test. There are three adjustment points via an elastic cord and toggles. The peak is stiffened, wide and wired. It can fit over a climbing helmet if you need it to. It offers excellent rain and wind protection, and stays up even in strong winds.
There are some thoughtful details to the Alpkit Balance, such as a collar snap, so you can open the front zip without the jacket flapping at the neck, and a softer fabric chin guard. In addition, Alpkit offers a three-year 'Alpine Bond' guarantee.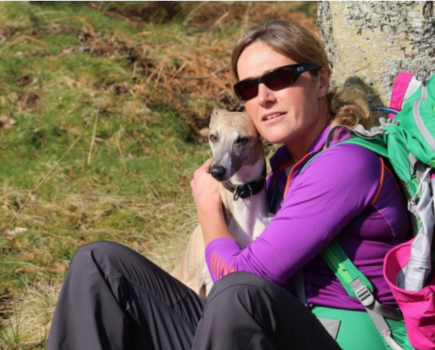 Written and tested by Fiona Russell
Fiona tested the jackets on the hills of Scotland and in a range of weather conditions, from cold, wet and windy through to warmer, windier and wetter! She is usually a size small or UK10 although she is fairly tall at 5ft 8in and has long arms. The jackets were weighed on her home digital scales.