The Kaipak 58 has a fairly simple design compared to most of the packs tested but it's still comfortable with a heavy load. Inside there's a flexible framesheet with two frame bars embedded in it. Outside there's a plain back with padding only at the shoulder blades and lumbar area. The wide hipbelt is curved and well-padded. The back isn't adjustable and there's only one back length so it won't fi t that many people. It only just fits me – a slight increase in frame length would be better – but still feels quite comfortable due to the supportive hipbelt. The pack is made from a heavy duty version of Fjällräven's G1000 polyester/cotton material. The polyester is recycled and the cotton organic, which is excellent.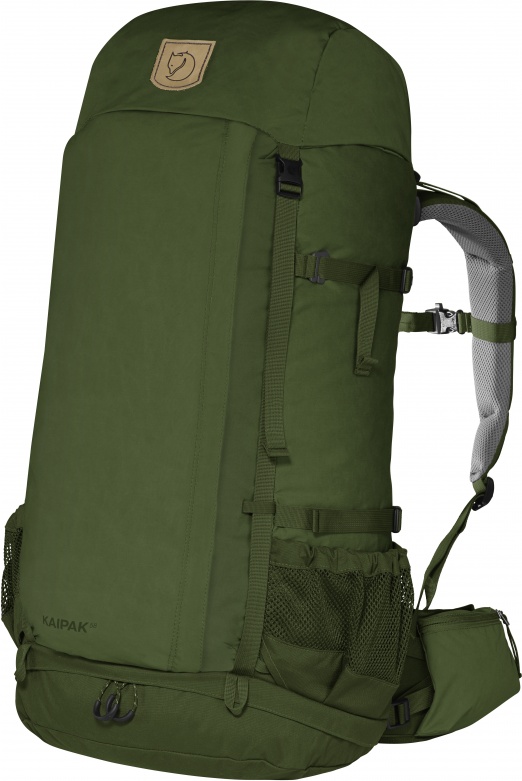 The fabric also feels tough and has a matt look unlike the shininess of nylon. The base of the pack is lined with nylon for extra water resistance. There's only one compartment but there is a lower zip for access to items at the bottom of the pack and a roomy front pocket. The volume is given as 58 litres but Fjällräven's litres must be bigger than those of some other companies as it's actually roomier than a few 65-litre packs.
The Kaipak 58 isn't light and it's one of the most expensive packs tested. However it should prove very robust and the design is good. If it fits it's worth consideration, especially if you like the simple design and looks (I think it will appeal to bushcraft folk).
For more information visit:
Reviewed in October 2015 issue