Our resident gear expert, Chris Townsend, explains the ins and outs of headtorches and what to look for when buying one. Plus review of the latest on the market
---
A good headtorch is a hillwalking essential. I carry one year-round, two in the depths of winter when nights are long – in case of failure (not that I've had one in many years) and because simply switching torches is much easier than changing batteries in a blizzard with gloves on.
Today's headtorches are much more powerful than those of a few years ago but that power does use up batteries fast. It's best to use headtorches on the lowest practical setting rather than blast out maximum light all the time.
Three of the headtorches tested can throw a beam over 100 metres and all of them reach over 50 metres. The latter is easily adequate for most night walking.
Some headtorches have a burst mode that produces a really bright light for a very short time, which can be useful for checking what's ahead in the distance. With many headtorches, as the battery life declines so does the power of the beam. The maximum brightness may only last for the first hour or so at most.
Some headtorches have regulated output, which means that the electricity supply is constant for most of the life of the battery so brightness doesn't dim. With these headtorches, just before the battery dies there's a dramatic drop in brightness.
If you'll be using a headtorch continuously for long periods of time a regulated one is well worth having. Many headtorches have spot and flood beam options, something that was unusual not so long ago.
I'd always choose one of these as it means you can project a narrow beam into the distance to pick out the route and have a wide softer beam to illuminate a tent or camp site. I find the flood beam useful when searching for a site in the dark too. Most headtorches are water resistant, which means they'll be okay in the rain but not if submerged. Some are fully waterproof.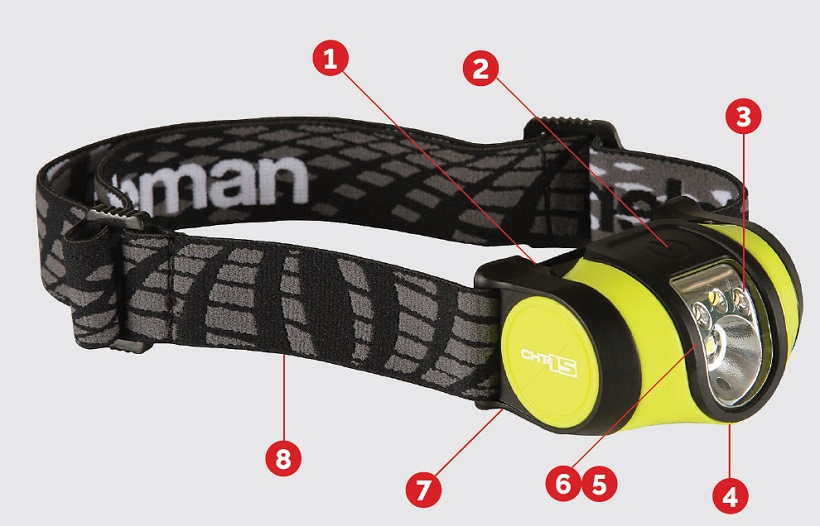 1. Batteries
Always carry spare batteries. AAA or AA are the most common sizes for headtorches. AAs are used in the more powerful headtorches, the lighter weight AAAs in smaller, less bright ones. Alkaline batteries are standard. Lithium batteries last longer, especially in the cold, and weigh less though they are more expensive. However not all headtorches can use these and they should only be used if the manufacturer says they are ok. Lithium batteries last twice as long as alkalines and NIMH batteries, 1.5 x as long according to Petzl. Some headtorches come with non-removable rechargeable batteries. Carry a battery pack for recharging these.
2. Ease of use
Control buttons, switches and levers should be easy to operate when wearing gloves but should not be easy to switch on accidentally. Some headtorches have locking devices to ensure this can't happen. Changing batteries in the dark and with cold fingers should be simple to do. The modes sequence should be easy to remember.
3. LEDs
LEDs come in different sizes with different light outputs. Large LEDs are very bright but also use battery power more quickly than smaller, weaker LEDs. The first are good for night hiking, the second for map reading, pitching tents, cooking and other camp chores. Red LEDs are good for map-reading without spoiling your night sight.
4. Usable light
LEDs will continue to glow feebly as long as there's a smidgeon of energy left in the batteries. This isn't much use however. Makers' maximum times are often those at which the light is just strong enough to be useful. Changing the batteries before this stage is reached is a good idea.
5. Light levels
All bar the simplest headtorches have variable light levels so you can have a very bright light for night hiking or identifying distant objects and less bright lights for close-up use and longer battery life.
6. Beam
Beams can be flood or spot. The first is useful for lighting an area such as a campsite or tent, the second is useful for throwing the light the farthest distance and pinpointing a distant object. Many headtorches have both flood and spot beams. The distance a beam shines is determined by the power of the LED and the batteries. As battery power drops so does the beam strength. However regulated headtorches will reach a constant distance for a set amount of time and then decline rapidly rather than declining throughout the life of the batteries.
7. Pivoting lamp
The lamp housing should pivot easily so the beam can be directed.
8. Straps
Headstraps need to be soft, comfortable and adjustable. Heavier headtorches are more comfortable with a strap over the top of the head as well as a headband. Lighter headtorchesdon't need a top strap.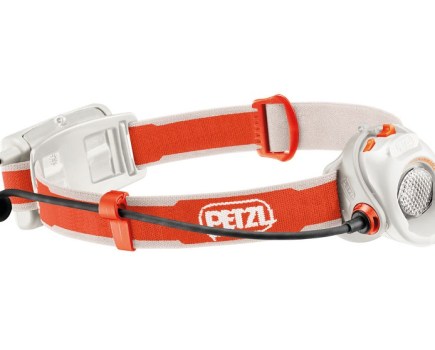 Chris Townsend looks at Petzl's latest head torch. Find out why he awarded it his 'Best Buy'…
Suprabeam's headtorch was put to the test  and it proved a 'Recommended Buy'…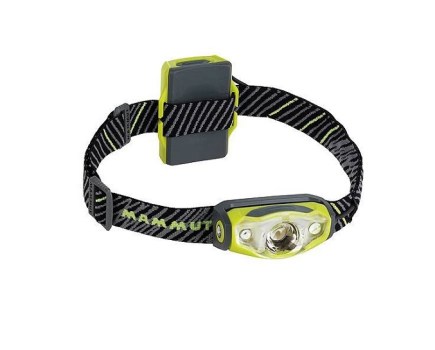 The X-Shot is a powerful torch with good battery life…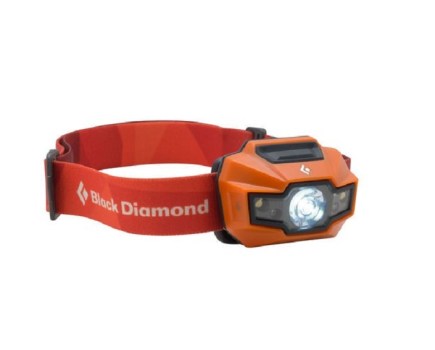 The Storm is a solidly made waterproof headtorch with an unusual feature, which is that the brightness can be varied by just touching the side of the housing…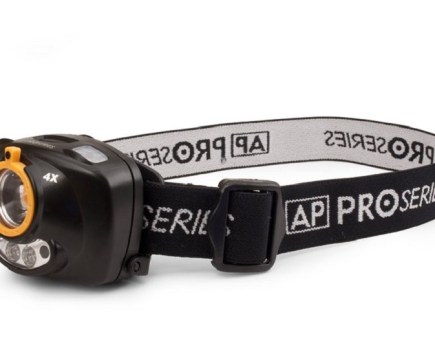 The AP Pro is a chunky headtorch that's on the heavy side but low in price, making it great value for money…
The lightest headtorch tested, Alpkit's new Muon is unusual in that it only uses one AA battery…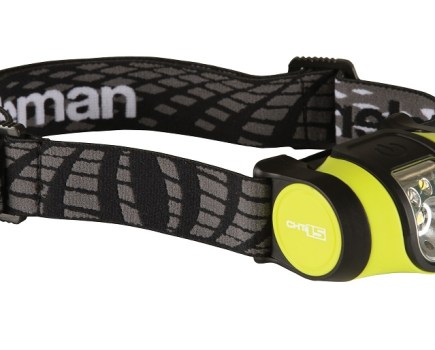 The CHT 15 is a good headtorch let down by one weak point: the battery compartment…
The Corvus Duo consists of two lamp units, one with white LEDs, one with red. Either or both attach to a two-part Velcro-closed headband…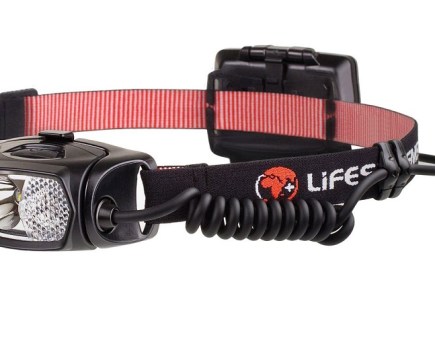 The Intensity 220 is a powerful, low cost headtorch that performs well. The only disadvantage is the weight…