Klättermusen's latest windproof/waterproof jacket is made from an interesting and unusual form of cotton. Katla Cotton is "subjected to pressure and heat to resemble geological compaction", resulting in a fabric with "synthetic-like characteristics". The fabric is also ripstop to add strength and durability. The resulting material has a pleasant soft feel with a slight papery quality.  Klättermusen says it's windproof, water-repellent, and highly breathable. Katla Cotton is Global Organic Textile Standard (GOTS) certified, which means the entire supply chain has been independently assessed on both ecological and social criteria.
The design has Klättermusen's distinctive offset-at-the-top front zip. The binding on the main seams is on the outside of the jacket, which is also distinctive, especially on a pale jacket like the test one. The hood has a stiffened brim and is adjustable. It fits me well, providing protection whilst not hindering vision. There are three zipped pockets, all usable when wearing a pack hipbelt. They're quite roomy but not big enough for maps. The cuffs, hem and the top of the inner front zip flap are lined with a soft fleece fabric. The non-adjustable narrow cuffs have inner loops you can pull over your thumbs to stop the sleeves riding up.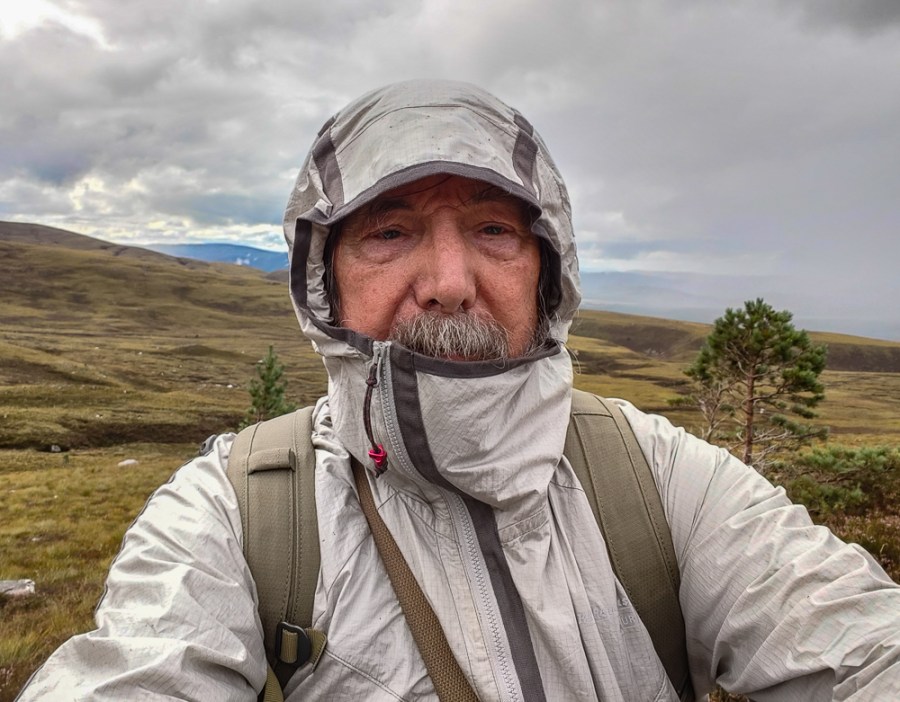 The Ansur is light for a cotton jacket. For comparison the organic cotton Klättermusen Loride 2.0 jacket (reviewed here), which has a similar design, weighs 475 grams in the same size. The Ansur packs up quite small for carrying too. In use I've found it functional and comfortable. It is windproof and breathable and repels light rain. When wet it dries quite quickly, unlike the Loride 2.0 jacket, which soaks up rain rapidly and is then slow to dry.
I think this water resistance and quick drying is what "synthetic-like characteristics" means. It's not as fast-drying as synthetics though and sweat does soak into it. This was clearly visible at times as dark patches on the arms and under the pack straps of the pale test jacket. I also found that the sleeves felt clammy and stuck to my bare arms when wearing just a t-shirt under the jacket. The non-adjustable cuffs don't help here as they're too narrow for ventilation or to push up the sleeves. Wider, adjustable cuffs would greatly improve the performance.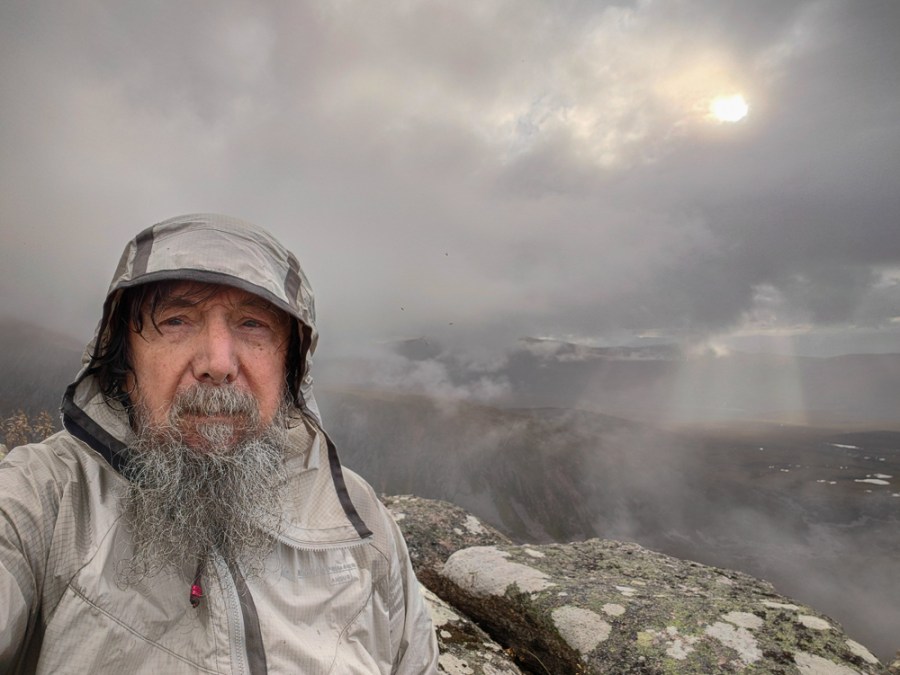 The Ansur has proved an excellent jacket for windy and showery summer days. As it only arrived in July, I haven't yet used it in cold weather. Whilst it's not a jacket for blizzards I expect it to work well in most winter weather. The fabric feels nicer than most synthetics and the construction makes for a windproof garment that's lightweight, durable, water-resistant, and fairly fast drying unlike standard cotton ones. Being made from organic cotton is good too. It is quite expensive but I think it'll prove durable.
RECOMMENDED: This product has been awarded our 'Recommended' endorsement, meaning our reviewer believes it is a strong product which works well for its intended purpose.