The Lochaber Mountain Rescue Team has reported that there's been a significant landslide in the Steall gorge in Glen Nevis, a popular walking area and access point to the Mamores and the Ring of Steall.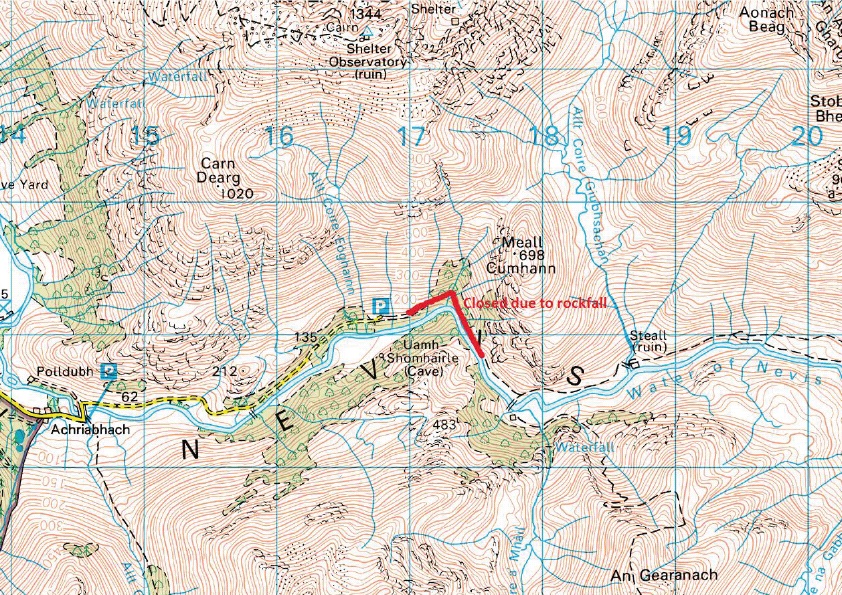 The MRT notified the public via their Facebook page:
"A huge landslide came down this evening (14 September) from Meall Cumhann covering the steal gorge path, debris reached all the way to the river. Some of the rocks in excess of 40 ton!
"Please be careful if you venture this way!"
A spokesperson for the John Muir Trust told us that "the damage to the path could have been worse, but it will still require expensive work."
They warned that the path is likely to be closed for "between two to five weeks."
The Trust has suggested a temporary alternative route that hillwalkers with good experience can use .  To access the mountains or paths beyond Steall it recommends ascending to the bealach north of Meall Cumbhann at GR NN178700, then dropping down into Coire Guibhsachan and descending to Steall Ruin at GR NN188688.
The Steall path was closed for a period two years ago after a previous landslip.