In conversation with long-distance hiker Katrina Megget about trekking 2,000km through New Zealand, readjusting to 'real life' after a big walk, and what she's learned about self-doubt and self-esteem.
---
Alex Roddie: Why did you choose New Zealand's Te Araroa as your most recent big long-distance walk?
Katrina Megget: "I'm a New Zealander who has lived in the UK for 12 years. Every time I went back to visit friends and family I was always reminded how beautiful and diverse my home country was, and for years the thought of walking the length of it (3,000km) called to me. There was something about reconnecting with the landscape and nature of the country I was born and grew up in that overpowered all thoughts of other long-distance trails."
AR: In your blog post on self-doubt, you wrote that "Being my own punching bag has been a private battle – it's not something one talks about". Tell us why you decided to make self-doubt and low self-esteem a focal point of your journey.
KM:"I've suffered from chronic self-doubt all my life and have had episodes of low self-esteem. It's the reason I put off walking the Te Araroa trail for two years – just because I didn't think I was fit enough, experienced enough or good enough to walk it. But when a trail calls to you like the Te Araroa did to me, you find yourself stuck in a position between wanting to do something incredible and thinking you can't do it.
"I'm a planner by nature – I wrote a 36-page spreadsheet of logistics for the trail – but by the second week this plan had gone out the window"
"The toing and froing started to drive me crazy, which is when I started really analysing my self-doubt and realising it was holding me back from achieving so much. That was a turning point because I was sure I wasn't alone in feeling this way. But more than that, I was sure those negative thoughts didn't have to hold me back. I was determined to prove this.
"Walking Te Araroa became a journey to show that we can move beyond self-doubt, as well as raising awareness of it, because as I mentioned in that blog post, it's not something we talk about but I think we should. We all deserve to recognise ourselves as the awesome human beings that we are."
AR: What were the main challenges you faced as you walked?
KM:"Oh my, there were considerably more than I imagined. The Te Araroa trail is often described as one of the hardest long-distance walking trails because of the terrain – you start with four to five days walking down a beach, with the second day being 28km between campsites. That's a massive distance for any new walker who hasn't done the appropriate training and is carrying too much. Then after the beach you have to walk 8-12 hours through a forest of knee-high mud. Then come more forests with vines and tree roots and poor signposting (and more mud), as well as road walking and then of course mountains as well.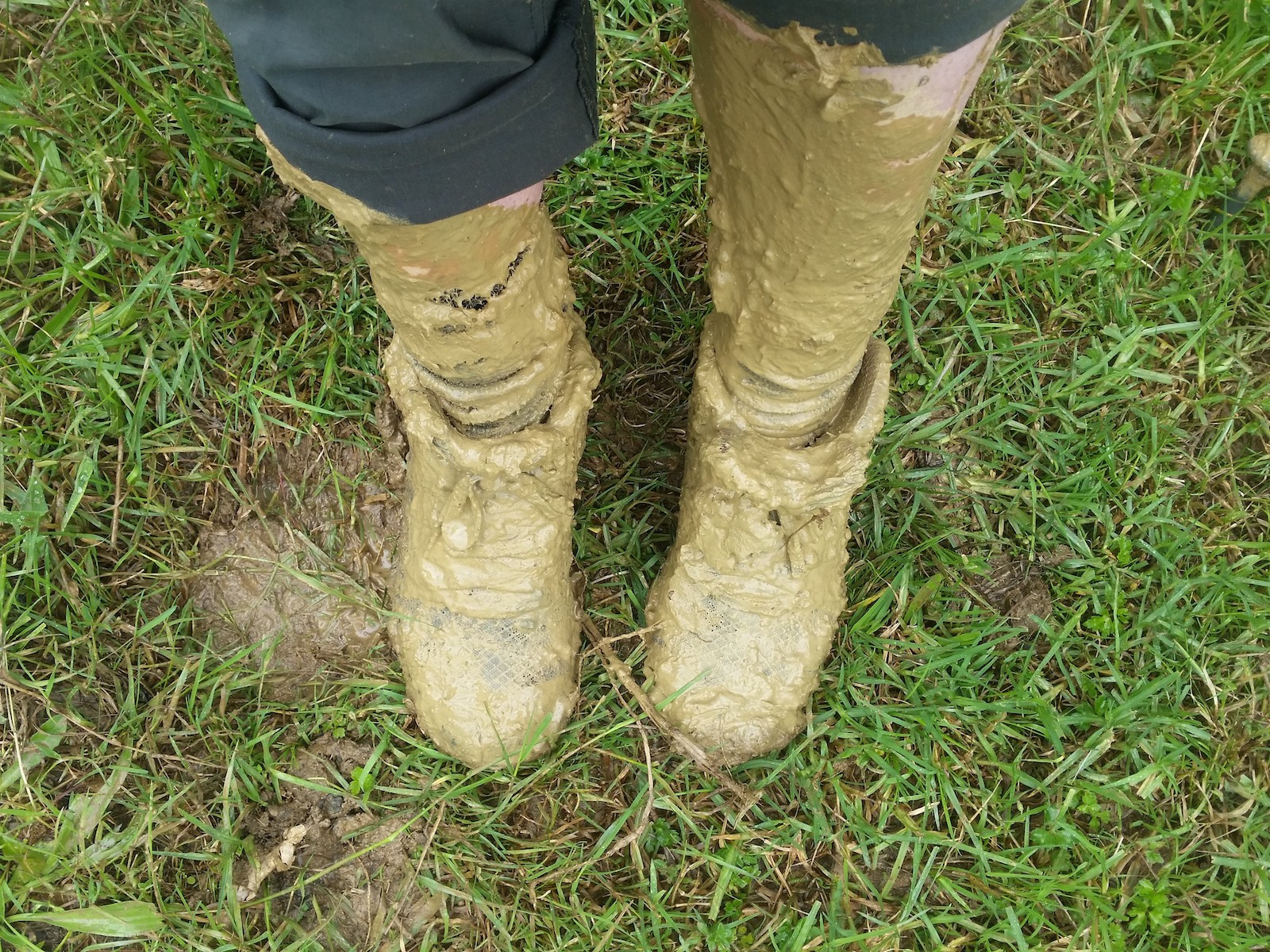 "I always knew there would be a physical challenge and that there would be the mental challenge of pushing through the physical – from enduring the heat and humidity, walking through the pain of 12 blisters, conquering the vast amount of mud, the monotony of the road walk sections, and dealing with the panic of knowing where to sleep each night. But for me, the way my mind played tricks on me, influenced by my self-doubt, was the main challenge.
"I'm a planner by nature – I wrote a 36-page spreadsheet of logistics for the trail – but by the second week this plan had gone out the window. Dealing with that was a massive challenge. There was also the fact that for the first three weeks I compared myself to every other walker I came across and decided that I was lacking in some regard. I had several meltdowns where I didn't think I was good enough to do the trail and there were a couple of situations where I had to deal with the concept of failure. Te Araroa is a very mentally exhausting walk."
AR: You were forced to leave the trail due to injury. What happened?
KM:"The short story is that my leg threw a hissy fit from all the walking. The long story is that I'd had what I thought were sore leg muscles for several weeks, but I kept walking – and failed to do adequate stretches. Then in the Richmond Ranges in the South Island (an arduous nine-day stretch) my right leg became very sore after a particularly steep (read almost vertical) descent, but I had to keep walking to get back to civilisation. I gave myself one rest day and then pushed on for the next section.
"Unfortunately one day rest wasn't sufficient and the leg became a walking issue – it was sore, didn't have the full range of movement and I was hobbling – and I didn't feel safe trying to do another difficult descent down from the second highest point on the trail, so I made the call to pull out and recover with the intention of getting back on the trail. It's a relatively minor injury – irritation of the knee cap due to weak butt muscles – but the recovery time was looking more like weeks rather than days, and with autumn making itself known it was going to be a push to wait out the injury and still finish the trail before winter. Deciding to quit the trail for now was one of the hardest decisions I've ever had to make."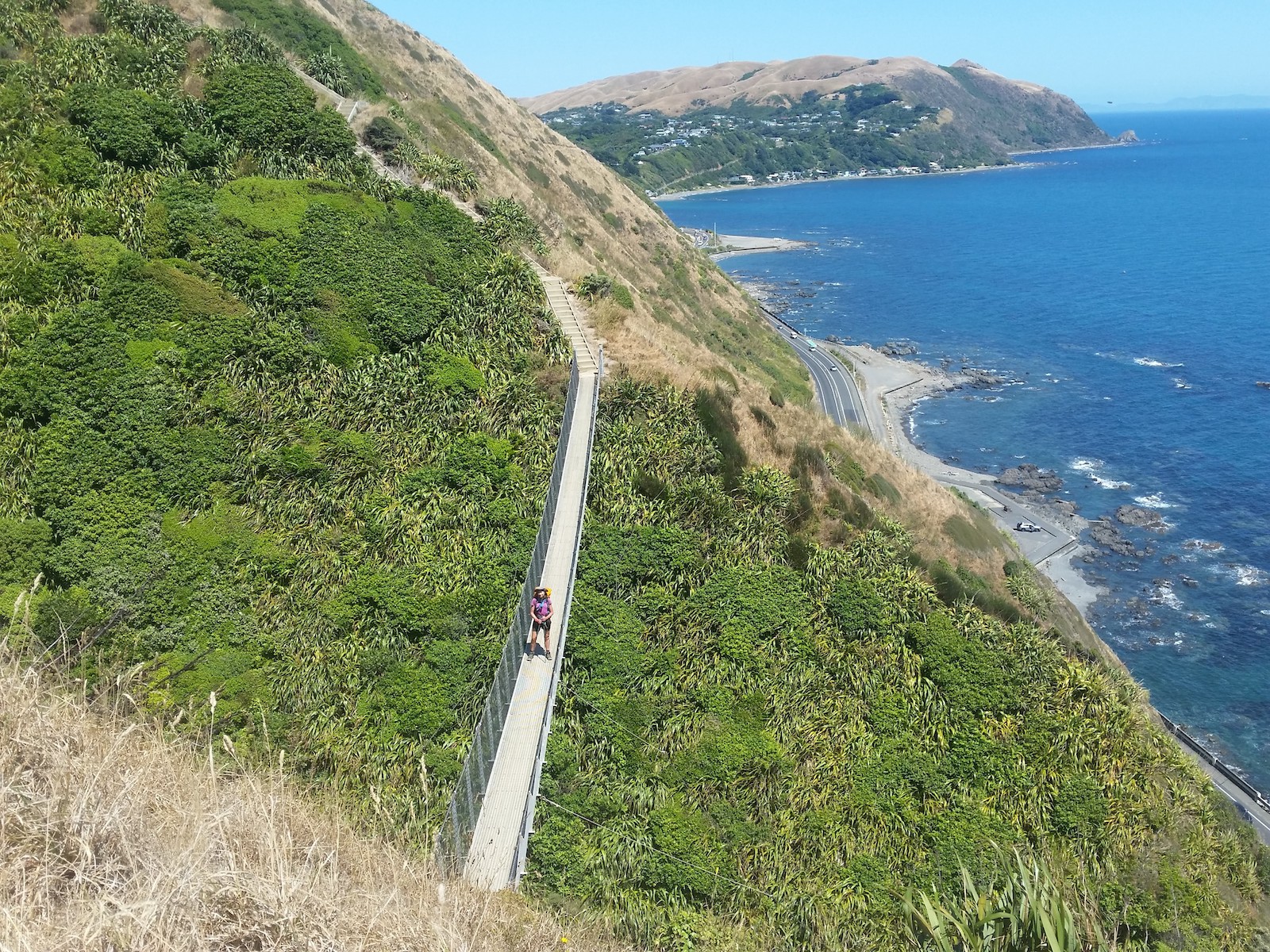 AR: How did your Te Araroa hike influence your thinking on self-doubt and low self-esteem? Would you say your injury had an impact, and if so, how?
KM:"I went into this walk with the intention of proving that the negative thoughts I had about myself were wrong and didn't have to hold me back. In essence, I've achieved this, walking further than I ever thought possible. But it's not actually the walk itself that created the shift, but rather my thinking about self-doubt. As I waded through knee-high mud, trudged down lonely roads, scrambled over vines and tree roots, jumped boulders and skidded in scree to mountain summits and river valleys, I realised that my thinking about self-doubt was skewed.
"it's as if you've come home and everything is the same but you've changed because of the walk and the experience and as a result nothing quite fits or makes sense"
"Firstly, I had been believing that the self-doubt was true, but there was nothing that showed it to be true; and secondly, I'd been looking at it as a problem that held me back rather than as an opportunity to push myself outside my comfort zone for growth and personal development. The injury certainly had an impact: I had to deal with the concept of failure and the idea that I wasn't good enough to walk the trail, leading to the conclusion that my self-doubt was therefore correct. It took a while to realise this wasn't the case. I've written two blog posts on these topics: one on failure and one on what I've learnt about self-doubt."
AR: How have you found the process of readjusting to 'real life' after the walk?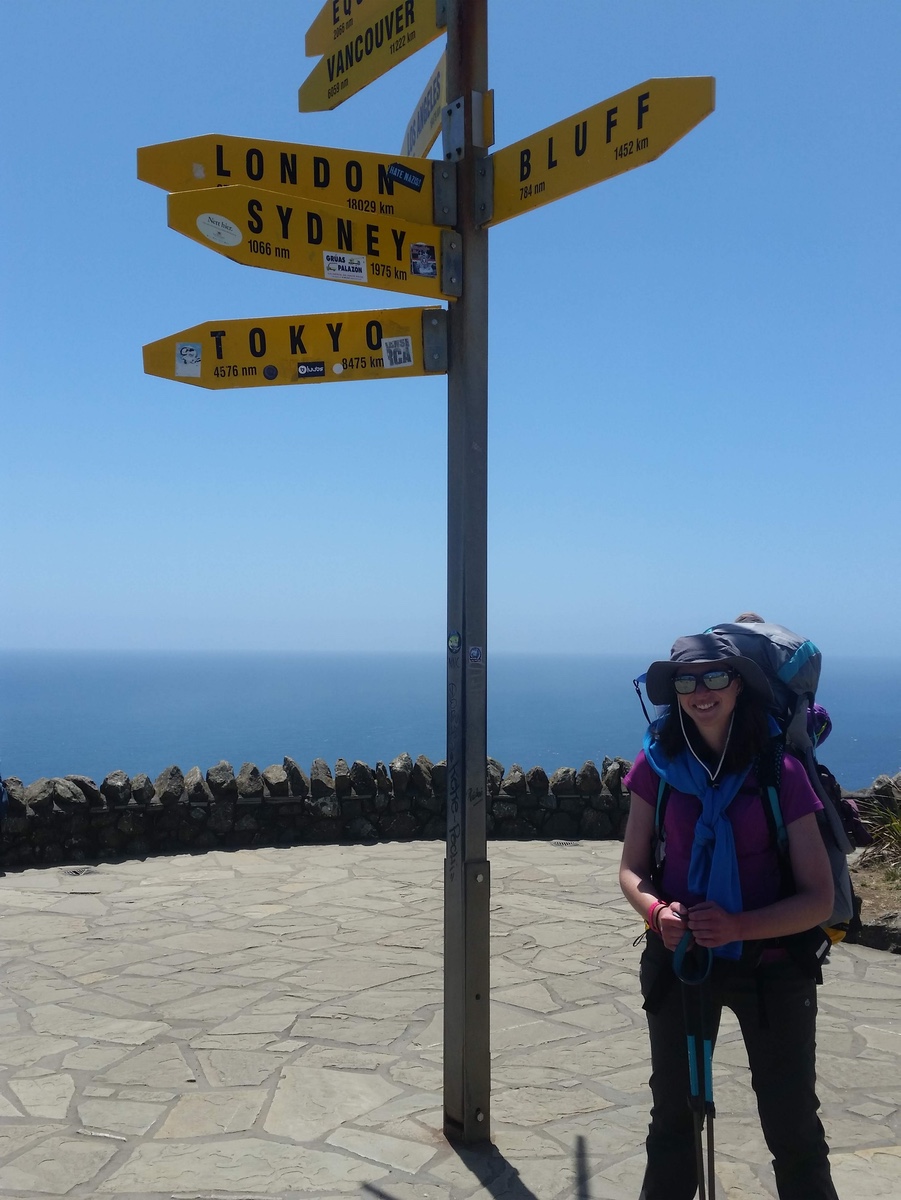 KM:"Much more difficult than I anticipated. The injury didn't help as it happened suddenly – one minute I was a TA walker, the next I wasn't. If I had been able to continue to the finish point, I would have had time to think about coming to the end of the trail, and would have had the chance to start to deal with those emotions.
"I have felt very much like a fish out of water. I was talking to another walker about it just recently and she said it's as if you've come home and everything is the same but you've changed because of the walk and the experience and as a result nothing quite fits or makes sense. I found that I needed to escape from the prospect of real life and normality to get my head around it all and try to find a new purpose in life. So I holed up in the family holiday home for three weeks like a hermit. It's been a slow process."
AR: Any future adventure plans you can tell us about?
KM: "I'll be returning to New Zealand in December 2019 to complete the last 1,000km of the Te Araroa trail because it's unfinished business and I'm darn well getting to Bluff. In the meantime, and after that, I'll be working on a book about the experience – given that I've never written a book before I count that as being a bit of an adventure."
AR: Where can readers find out more about your trip and contribute to your fundraising efforts?
KM:"First point of call is my blog – www.katrinamegget.com. And then social media – Twitter https://twitter.com/KatrinaMeggetand Facebook https://www.facebook.com/KatMegget/. The link to my JustGiving page fundraising for the wonderful mental health charity Mind can be found on my blog or here https://www.justgiving.com/fundraising/katrinamegget. I'm only at 63% of my target so it would be great if people can give a little to help support people with mental health problems."
All images © Katrina Megget