Ash Dykes has an ambitious plan: to cross China on foot. Here's how he aims to do it
Adventurer Ash Dykes has announced that he's embarking on a colossal world-first expedition this summer. His objective is be the first person ever to walk 4,000 miles across China following the Yangtze River.
This expedition will take a full year and he's setting off in June. The river passes through a diverse variety of ecosystems and landscapes, including the Tibetan Plateau, the Janggendiru Glacier, mountain ranges, fertile wetlands, and several major cities.
To find out more about this ambitious plan, we got in touch with Ash.
---
Please introduce yourself. Who are you and what do you do?
I'm Ash Dykes, a World First Explorer and Extreme Athlete. I take on immense challenges that involve walking, cycling and surviving in remote corners of the world. I record my journeys to show the world what's out there, and hopefully inspire people to travel and learn from different cultures.
Tell us about your upcoming Yangtze River expedition. How did you choose this objective and what does it mean to you?
The Yangtze is my biggest project to date. It came to mind just before I set out on my Madagascar expedition, as I'm always planning ahead! I visited China for the first time aged 19 in 2010 and left the country knowing that one day I'd return to take on a massive expedition. It's an amazing country – so diverse and so huge – and I knew I wanted to cover as much ground as possible. The Yangtze is the perfect challenge, as the river travels right through the heart of the country.
What do you anticipate the main challenges will be?
There will be many, I'm sure. The terrain will be really difficult to pass through at times, the weather will be unpredictable and changeable as we move from west to east, and being at over 5,000+ metres altitude when I begin in the Tibetan plateau will be seriously tough. There's also a lot of beautiful but dangerous wildlife in rural China, and I know that the isolation and the physical and mental demands I'll face over such a long period of time will take their toll, but I'm trying to prepare myself as best I can.
Your Madagascar expedition was another world-first, and a major challenge. Take us through some of the hardest moments and how you coped.
Madagascar is a beautiful and very large island, full of wonderful people and immense biodiversity, but certainly full of challenges on a daily basis. I faced harsh weather conditions, especially battling the north during the cyclone season. I was bitten by spiders, covered in leeches, had to cross rivers occupied by crocodiles and was held up at gunpoint by a drunken military officer on one occasion.
The thing I love most when out on the journey is the fact that whether I succeed or fail, it's totally down to me to make it happen
One of the hardest moments was when I contracted the deadliest strain of Malaria, having to push on and seek medical assistance, hours before potentially slipping into a coma. It was a very real and scary experience, which I was lucky to bounce back from, eradicating the disease entirely from my system and pushing on to finish the remaining four months of the trek.
The jungles up north were also very difficult to get through. I was covering a distance of only 1.5 miles in a whole day's walk, just hacking through the bush and creating my own path to the summits of the mountains. We also almost lost our photographer who'd joined us briefly. It was night-time and we were trying to cross a croc-infested river. The river was roaring loudly as it was cyclone season and we thought he was gone – that was a particularly difficult time.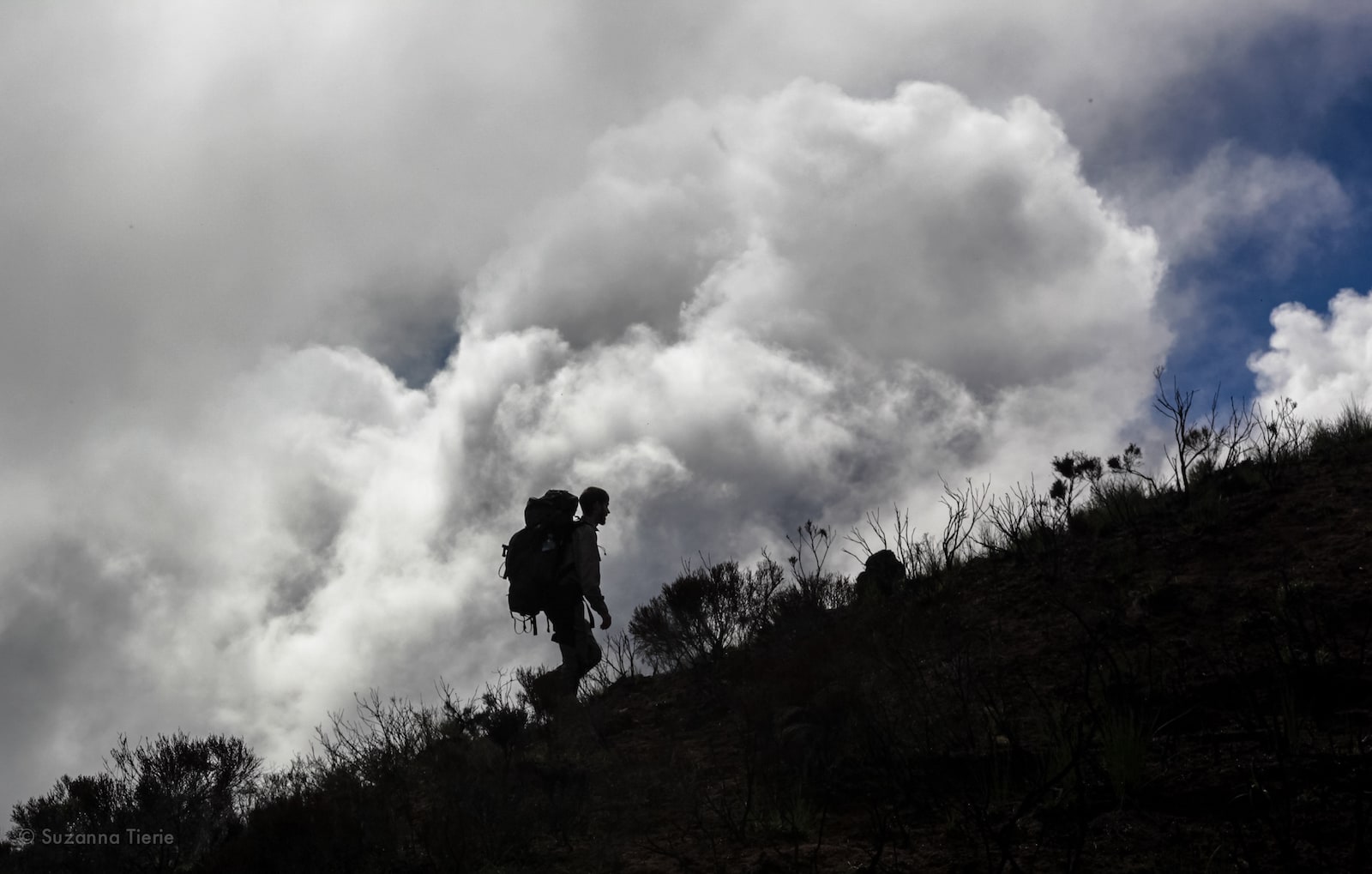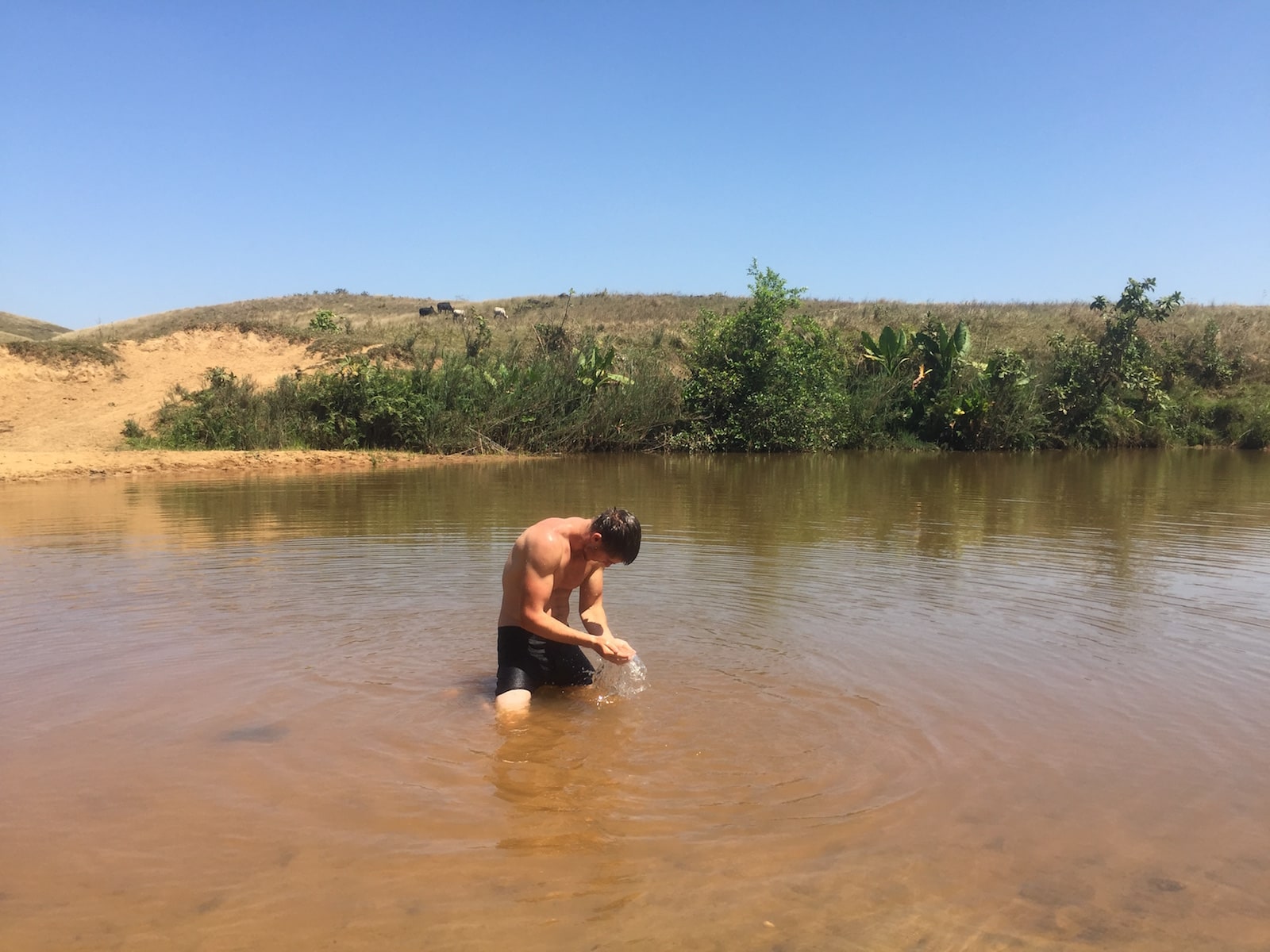 What's your outdoor background? How did you get into big journeys – through mountaineering, conventional backpacking, or some other route?
When I was young I was always very sporty and competitive, and leaving school I joined an outdoor college course. Whilst studying I saved as much money as possible to set out and travel at age 19. I would say it was my first away-from-home adventure that sparked my interest in taking this further than the occasional holiday. My friend and I purchased two £10 bicycles (we were on a shoestring budget) and cycled Cambodia and the length of Vietnam – 1,130 miles. We took nothing, not even a pump or repair kit; quite reckless for sure. But this was the catalyst for me. From here we continued our travels, learning jungle survival with Burmese tribes, trekking the Himalayas, cycling Australia, and then I settled for a while as a Master Scuba Diving Instructor and Muay Thai Fighter in Thailand. These adventures made me realise that travelling and learning and testing myself were really the only things I wanted to do, and that if I set my mind to it I could make it happen.
From a personal point of view, how important is it that your expeditions are new or notable? Put another way, do you think you'd get the same satisfaction from a long and challenging trek with no media coverage?
During my first few years of adventuring I had no phone, so I'd occasionally write home and update my Facebook, but nothing more. I intended it to be the same with my Mongolia trip, but as this was a World First it naturally attracted media attention and opened many new opportunities.
I always say that the more often you put yourself in uncomfortable situations, the more comfortable and adaptable you'll become
Since returning, there have been so many questions and so much interest in these journeys, and especially seeing as we have social media now and it's so easy to share stuff, I feel it would be strange for me not to share my stories, photos and videos, for people to enjoy. I love providing an insight into the remote locations I travel to which people might not otherwise see, and media certainly helps spread the word further and encourage people to follow my travels, who might not otherwise have known about them. However I'd certainly get the same satisfaction with or without media support, as travel and adventure is my passion. It's in my blood and it's such a huge and beautiful world we live in; all I want to do is go and see it all.
Do you find that filming and documenting your treks places a greater burden on you, or do you relish this part of the challenge?
Very good question! At the time, it definitely places a burden on me and I sometimes forgot to film great stuff and I wish I had a film crew, as it would make life so much easier! However, when I'm home and I can look back at all these clips and show friends, family and supporters small snippets of the journey, it makes it all worth it. It also means a lot to me to be able to share what I'm up to with people, and show others the crazy things I've seen and done. It can be difficult, but in the long run it's hugely rewarding and satisfying.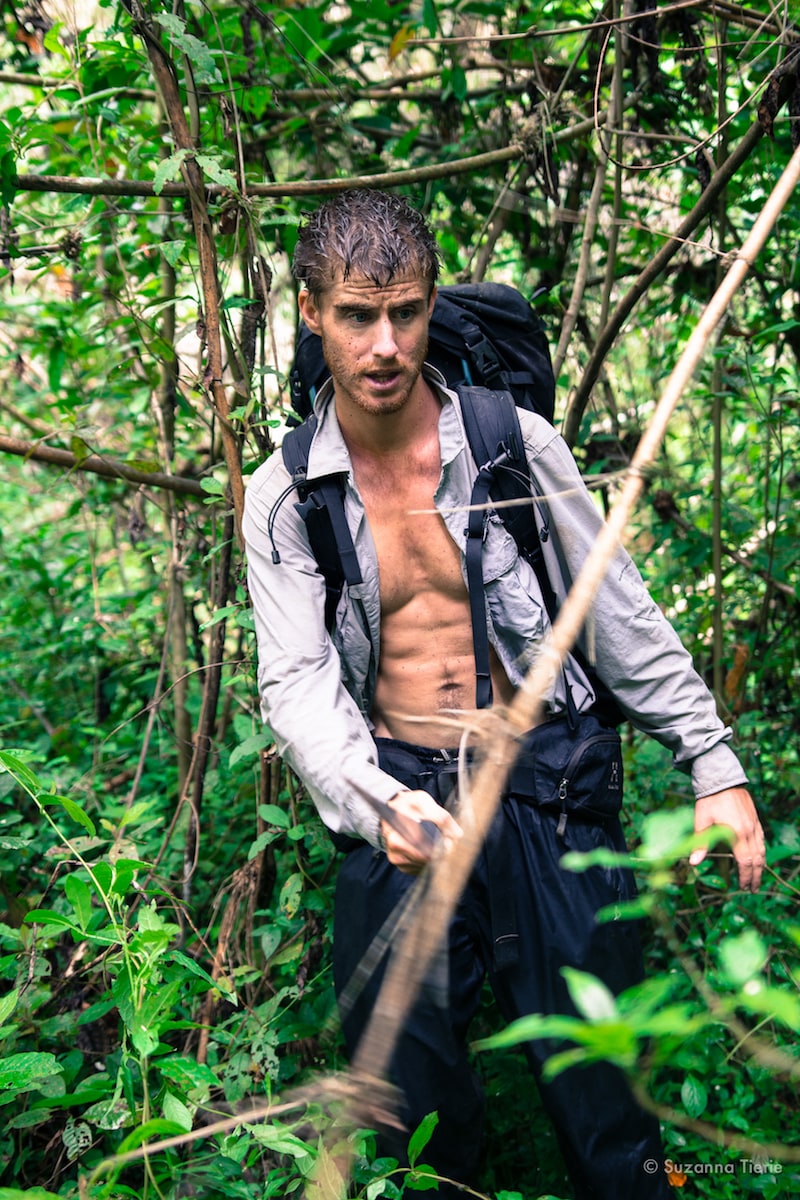 What's the story behind the chicken you had in Madagascar?
Gertrude the chicken! It's traditional that in order to summit the highest mountain in Madagascar (Maromokotro) you must take a living, white cockerel with you, in order to ward off the 'bad spirits of the rainforest'. I'm all about understanding and respecting the culture and traditions of the people, so I took Gertrude for 2.5 weeks up the three highest peaks up north. I looked after him, fed him, provided him with water, and he became a fully domesticated part of the team.
Do you focus on keeping the weight of your load down when you're on an expedition, and if so, how?
Yes – I really do try my best! I only try to take the things that I know I'll need and use. It all depends on how far I have between communities and water points (as this really adds to the load). In Mongolia I pulled a 120kg trailer across the country, and in Madagascar, I had a rucksack weighing 25kg for most of the 155 days, which was tough but certainly everything I needed. It becomes tougher when I have to carry the electronics and technology to film, log and capture the journey as well.
How do you prepare for a huge undertaking like this – physically, financially, emotionally and psychologically?
I train physically very hard, almost daily, which also trains me mentally. I expect the worst-case scenario to happen, not because I want that – as I really don't! But if I'm thinking of the worst-case scenario and the worst case were to happen, at least I'd be mentally prepared enough to tackle it head on. If I almost expect it there are no excuses.
It's a big mind game and I try to have total control over my mind, body and emotions, managing my fears, disciplining my train of thought, and understanding fully the challenges I'll face. This, mixed with the experience and hardships I've faced before, is key preparation.
I always say that the more often you put yourself in uncomfortable situations, the more comfortable and adaptable you'll become.
Financially, I've always worked really hard to save up and fund my expeditions myself. This time, as it's such a huge challenge, I have some sponsors helping me out with kit and things as well.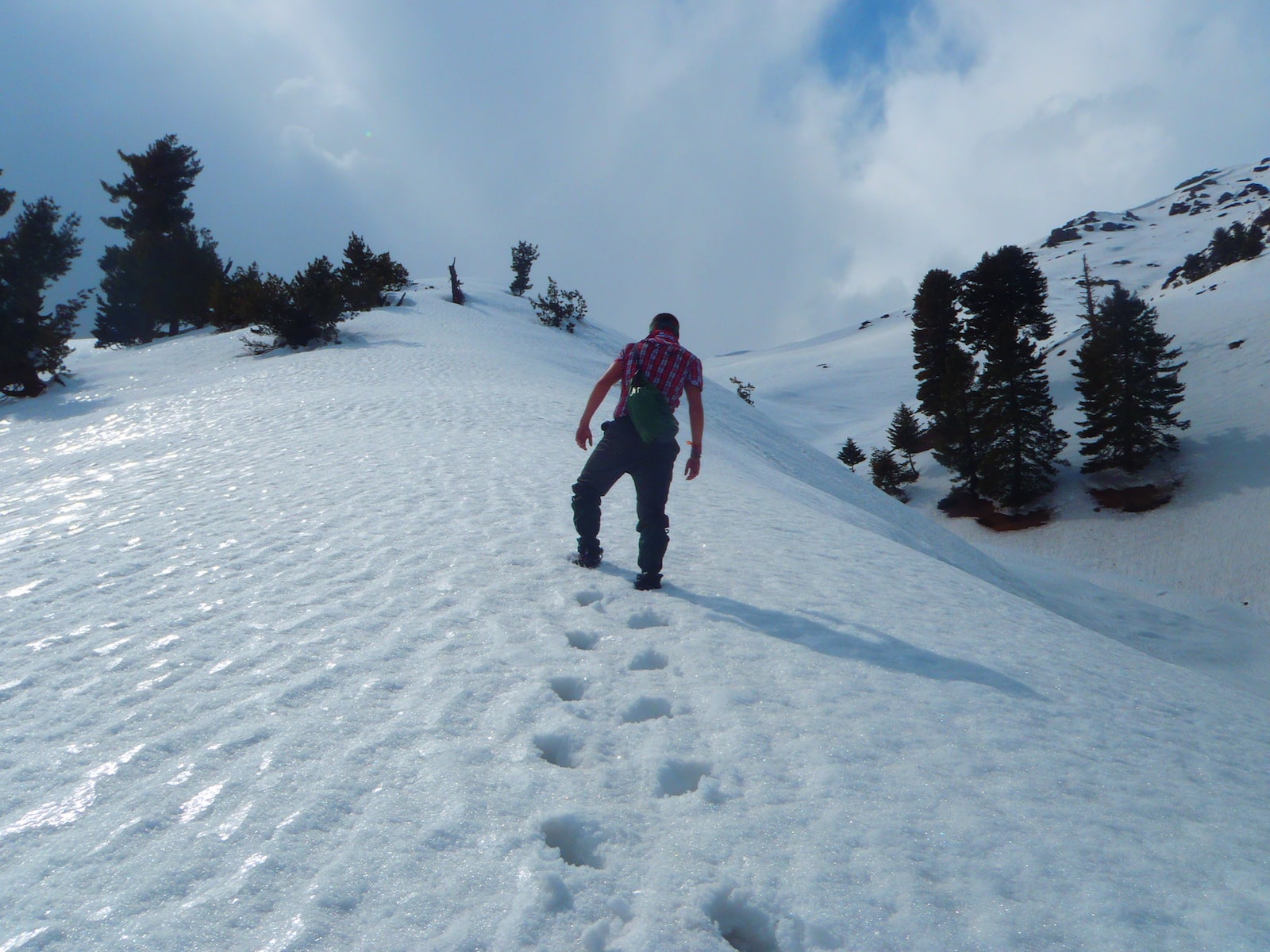 What support do you rely on, both on the trail and at home, to allow you to complete these ambitious journeys?
The thing I love most when out on the journey is the fact that whether I succeed or fail, it's totally down to me to make it happen. Things have grown now and I'm fortunate enough to have a fantastic team behind me, all playing key roles in the success of the expedition. However, when I'm out there battling the elements and trying to find a water source, that's all me.
How can our readers support you?
I'm hoping for this to be one of the world's most interactive expeditions to date. I will be taking out the latest satellite communications technology provided by Navarino, which will allow me to post photos, videos and even live streams along the way.
Your readers can follow me on Instagram, Twitter, Youtube and Facebook to keep up with my trek, and can also subscribe to me website, for the latest updates: www.ashdykes.com.