Fresh from an Antarctic-style winter trek across the length of Britain, Phoebe Smith talks to TGO about combating stereotypes, the kindness of stranger and why walking should be the new national service.
Phoebe Smith and her expedition partner Dwayne Fields are gearing up for a world first. Within the next two years, the pair plan to walk unsupported for around 1,300 kilometres across Antarctica. Their journey will take them from Beckner Island's colony of emperor penguins to the South Pole. Its aims? To highlight the plight of Antarctic wildlife in a changing climate, raise funds to take underprivileged kids to Antarctica, and prove that you needn't hail from a particular class, gender or background to be an explorer.   
As part of their Antarctic prep, Phoebe and Dwayne recently spent 40 days dragging wheeled sleds from Dunnet Head (the northernmost point of mainland Britain) to The Lizard (the true southern tip of the country). We caught up with Phoebe to find out how they got on.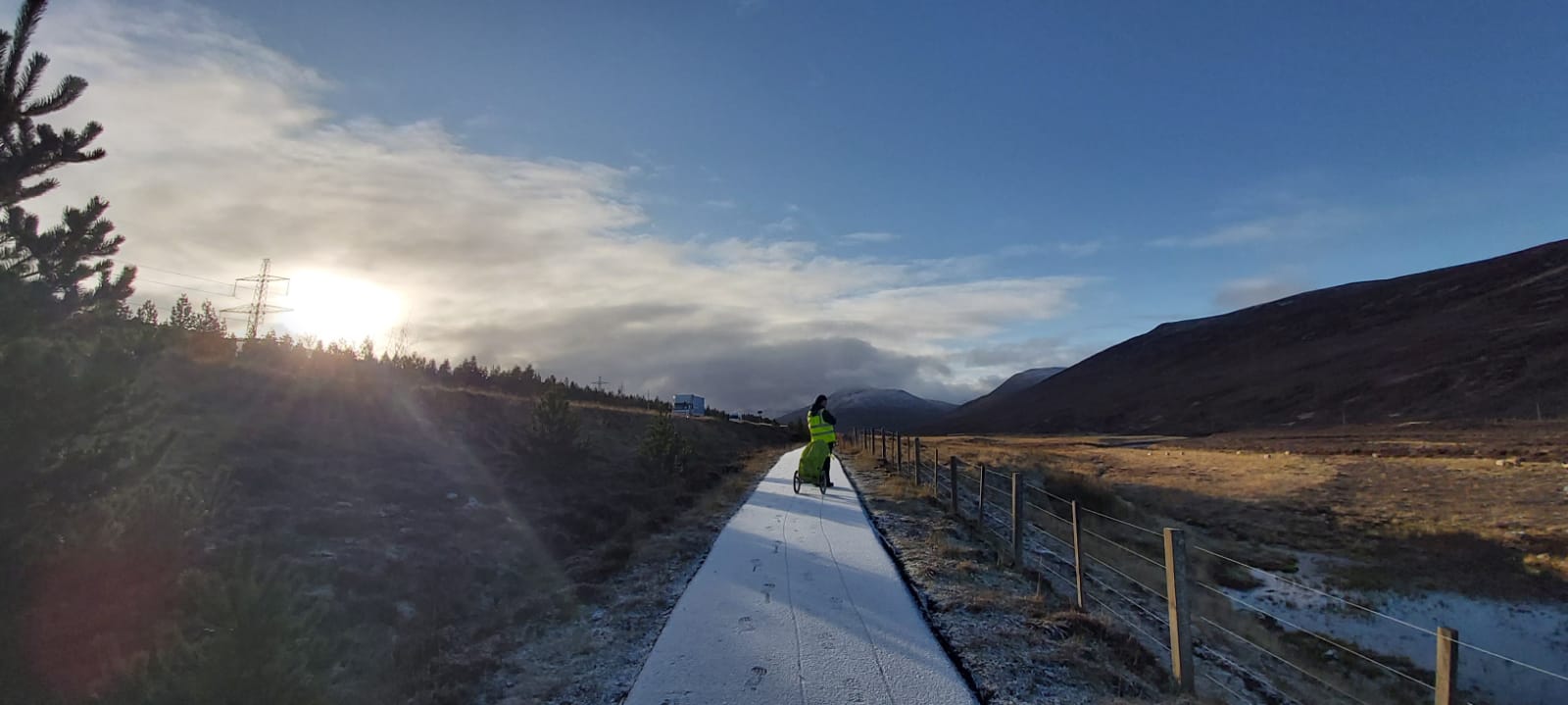 Tell us a bit more about your Seabirds to South challenge…
It was 828miles (1,333km) and took us 40 days of walking. We averaged about a marathon a day, with days shorter when we started and increasing towards the end (when we had booked a train home and had a deadline!) The longest day saw us walk over 31 miles, and for the last week we were on between 28 and 30 miles per day. On our last mile we were joined by Steve Backshall and Helen Glover and their little boy Logan who came to meet us in Lizard and walk to the Point – the southern tip of mainland Britain to celebrate our finishing. The weight of our wheelies – Walter and Wilma – was around 40kg each (give or take depending on food and water day by day) and we hauled them the entire way.
Did you camp every night?
We wild camped every night with the only exception being one night in a Scout Hut in Edinburgh (as we were launching a campaign for inclusivity for Scouts – which we are both ambassadors for – in the Scottish Parliament which didn't finish till late and another night in a Scout Hut in Monmouth when all our kit got soaked through following a heavy storm for more than 24 hours and we couldn't dry anything off.)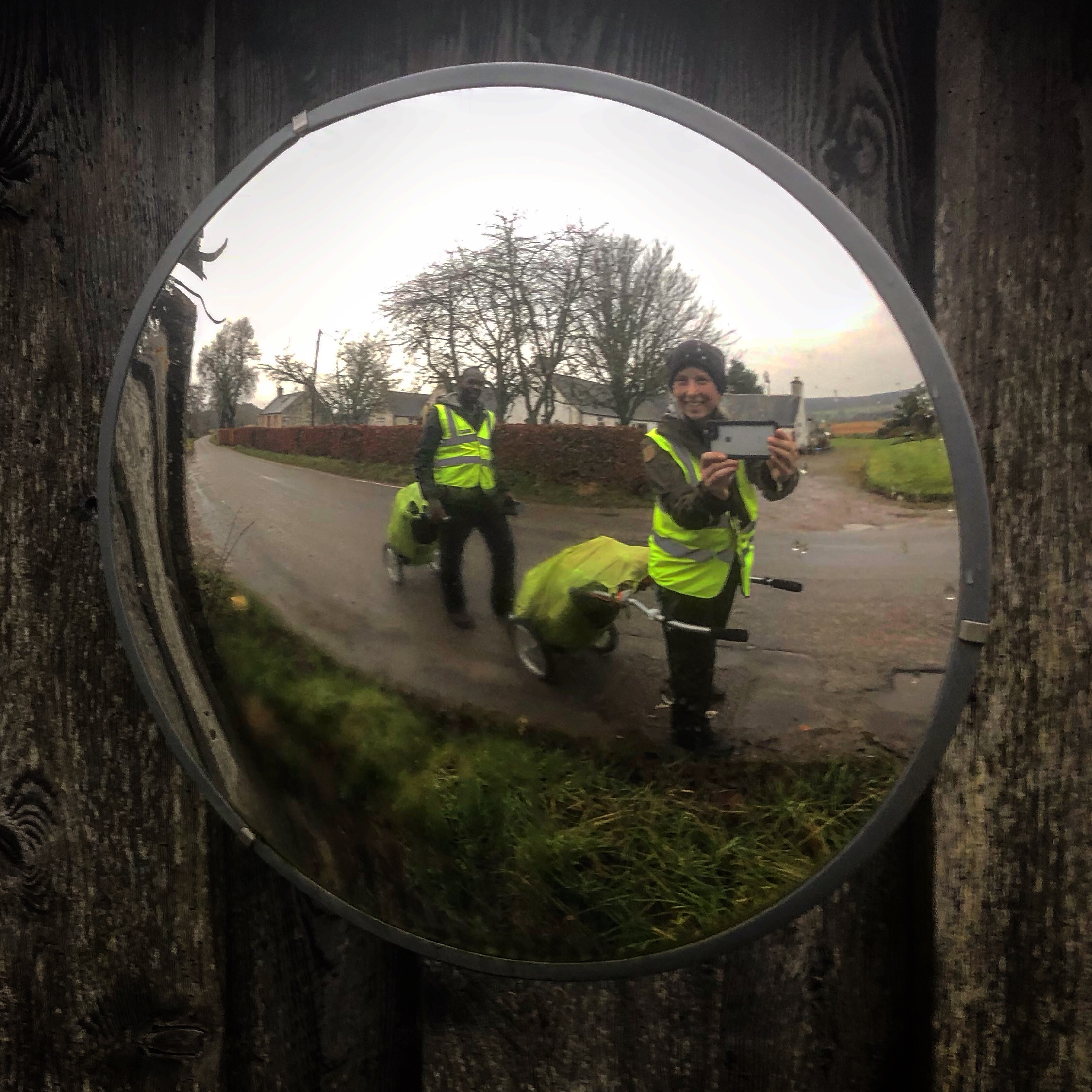 The weather didn't treat you kindly then…
The weather was completely brutal – but then that was the point really. We purposely chose winter so that it would be hard and that it could be Antarctic-style expedition right here in the UK. Conditions ranged from constant rain to -8 degrees in the Cairngorms and snow, 60mph wind accompanied by hail for more than 8hours when crossing Shap summit on the way to Kendal, thunder on the hill first thing (which meant a speedy de-camp in the morning) above Wells in Somerset, a simply stunning and sunny Christmas Day waking up on top of Glastonbury Tor and the worse rain we've ever experienced in Dartmoor. We had hoped to do some roller skiing on the way to mimic Antarctica, but sadly conditions didn't really allow this.
What stands out most from your memories of the trip?
The thing that struck us most was the real kindness of strangers. We had people donating cash along the way, paying for our meals without our knowledge until we went to pay the bill, bringing out hot drinks and sweets and food for us en-route, offering places to stay the night and shower (which we couldn't take up as we wanted to camp the whole way) and even homeless people in the cities offering to help us out. It was humbling and truly overwhelming and made us feel proud to be British.
The thing that fascinated me the most, however, was how many people thought John O Groats to Land's End was a true north to south – and when we corrected them and said it's Dunnet to Lizard (which we were doing) they couldn't understand why people don't walk that route instead. Neither can I, if I'm honest!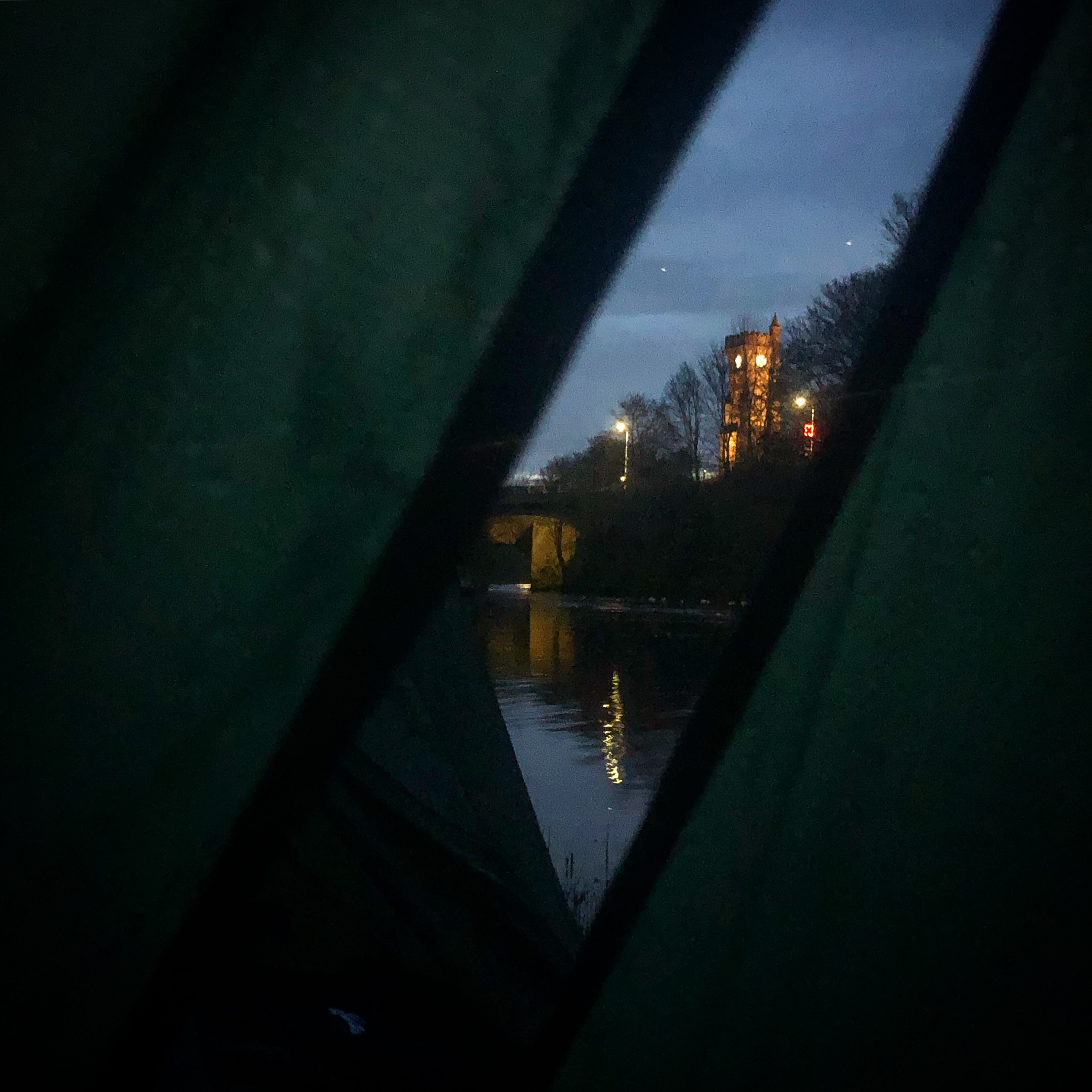 Any major highlights?
Lots of people seemed to have cycled the length of Britain, but we didn't meet anyone who had walked it and for me that was the real highlight – because when you walk you truly feel and appreciate every single mile, you see the urban sprawl give way to the rural. You see the political signs change and really start to understand why people vote or act they way they do based on where they live. You understand the problems different communities face and get a true insight into local issues and the things that matter to people on the ground.
Going at a walking pace also means that people interact with you, they share stories about their lives that they might not do otherwise. For a couple of hours you feel privileged to be part of their world, a world that you may never have entered into if you'd not been doing this crazy hike. I think our politicians should walk the length of Britain, it would give them an insight into the country they profess to understand and know what's best for in a way that nothing else can. I'd also love to see young people doing it after school, before uni or jobs, as a sort of national service, to really appreciate the place they call home, to see the opportunities out there and to realise what they can achieve if they put their mind to it.
What did you take away with you?
Above all I think we learned that people, in general, are kind and wonderful if given the chance to prove it, that Britain is one beautiful little island and that even if you only get one day of sunshine in 40 it makes the other 39 of rain worth every step.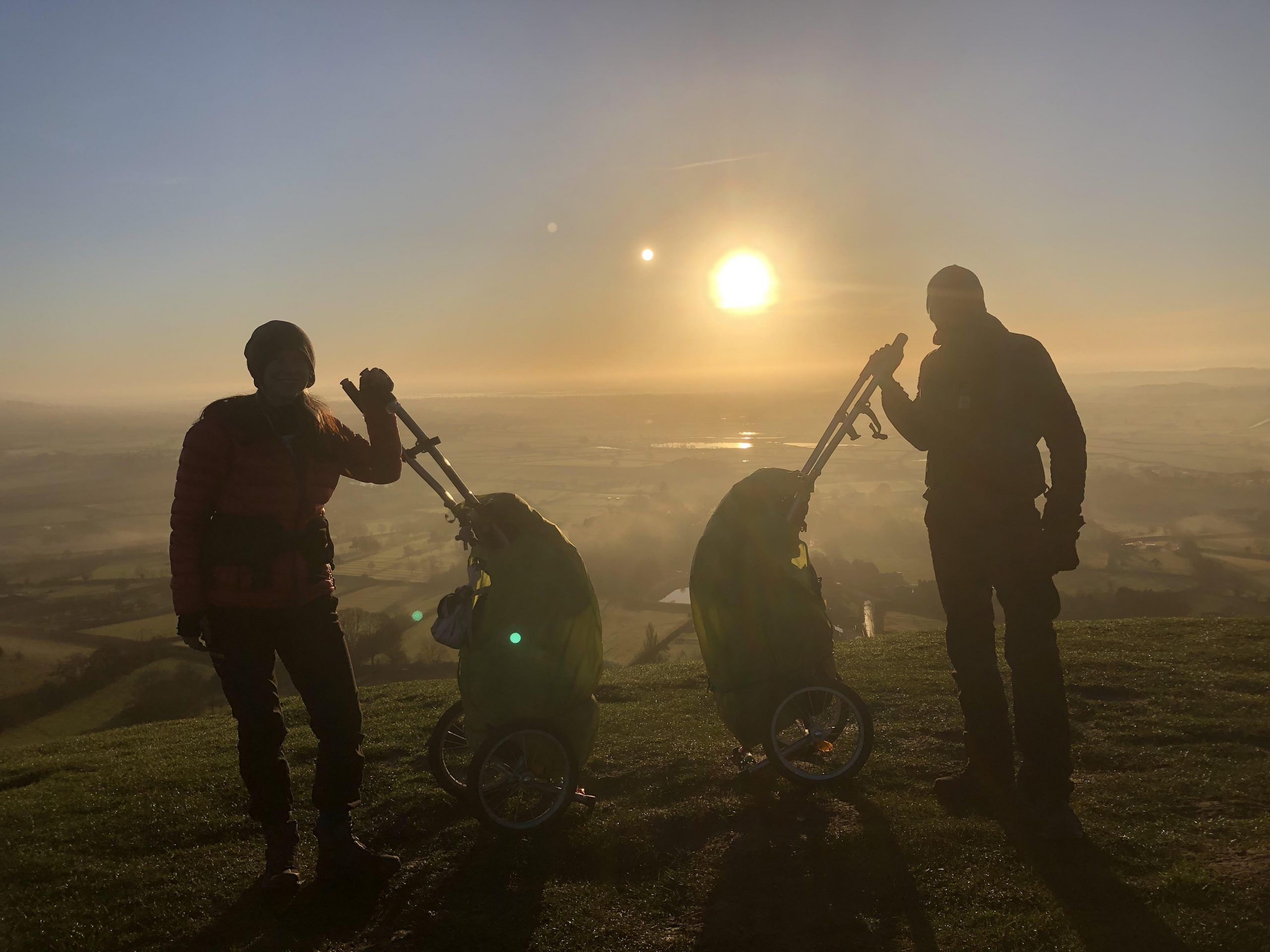 Any tips for people looking to follow in your footsteps?
My advice to anyone looking to do it is stop making excuses and simply go. Me and Dwayne have no special skills or experience and crucially no time to do any real training, we are just stubborn and had a point to prove – that anyone no matter their gender, race or background can have an adventure – and do you know what? I think we might just have succeeded.
So far we've raised over £7000 for our #WeTwo Foundation (which we will use to take a group of underprivileged young people to Antarctica) and though there's a long way to go before we reach our target, this is merely the beginning. Watch this space.
Donate at www.justgiving.com/crowdfunding/WeTwo