Gear editor Chris Townsend assess lightweight jackets for warmer days. In this comparative review you'll find 14 of the best ultralight jackets tested.
This gear guide was first published in the May 2019 issue of The Great Outdoors.
Contents
Introduction
As winter fades away and thoughts turn to warm days – and dark glasses, sunscreen and cold drinks become more important to carry than insulated jackets and ice axes – there's no need for waterproof jackets designed to resist blizzards. Much lighter waterproofs are fine for spring and summer rain even when it lasts all day. And such waterproofs take up less room in the rucksack, where hopefully they'll be most of the time.
Here I'm looking at waterproof jackets that weigh less than 350 grams, but which can still cope with torrential downpours if necessary. These ultralight garments are made from thin fabrics and have minimal features to keep the weight down. They're usually quite short too and often have a close fit as companies like to designate them as being for 'trail running', 'fast and light', and 'adventure racing', and so presume they'll only be worn over base layers and the wearers will be skinny. The jackets are actually fine for hillwalking and backpacking but if you want to wear them over a fleece jacket or other warm top you may need to choose a size larger than usual.
Ultralight waterproofs aren't as tough as standard weight ones of course. If you wear one as a windproof as well as when it's raining it probably won't last as long as a heavier one. Combining an ultralight waterproof with an even lighter windproof top so the former is only worn in the rain is a good way to prolong its life.
There are many different fabrics used for ultralight waterproofs. All are waterproof. All are breathable to some degree. None will stay dry inside when you're sweating uphill on a rainy humid day. Despite what companies claim, it's wise to be realistic!
Features
1. Fabric
The type of fabric determines how 'breathable' a garment will be. More expensive fabrics are usually more breathable than cheaper ones. The thickness of a fabric affects durability. The thinnest ones are lighter in weight but less suitable for prolonged wear or rough usage.
2. DWR
Most waterproof fabrics have a durable water repellency (DWR) treatment that causes rain to 'bead up' and run off the garment. Whilst no DWR is really durable the best for many years were fluorocarbons (PFCs). However, these have been found to be harmful to health and to persist a very long time in food chains and the environment, so they are being phased out and replaced with more environmentally friendly (though usually less durable) alternatives. Whatever the DWR it wears off eventually, so the outer starts to soak up water. This doesn't mean the jacket is leaking but it does mean breathability will be reduced so condensation will occur more readily. The DWR can be replaced with various wash-in and spray-on treatments.
3. Construction
2.5 layer. This is a common construction for lightweight garments. The waterproof layer is laminated to the outer and then a very thin protective layer is printed or sprayed on the inside. The result is a light, flexible, low-bulk fabric. Because of the lower protection given to the waterproof layer 2.5-layer fabrics aren't as durable as 2-or 3-layer ones. They're usually not as breathable as 3-layer fabrics either.
3-layer. The most durable construction, in which the waterproof layer is sandwiched between the face fabric and an inner scrim. It's also the most breathable construction.
4. Hood
Hoods should be easily adjusted and ideally move with your head. A wired or stiffened peak is useful in wind-driven rain. Helmet-compatible hoods should have volume adjusters so they can be reduced in size without affecting your vision for non-helmet wear.
5. Front closure
Water-resistant zips are now standard. These are not fully waterproof all the time, however, and should have an inner flap to repel any rain that gets through. Standard zips with external and internal flaps are more secure but they're found on few garments these days.
6. Ventilation
Underarm/side zips can be awkward to use but do allow good ventilation at a crucial place. They can often be used in rain when the front zip has to be fully closed. Zips that curve under the armpits are effective but the most difficult to adjust. Pockets can be opened for ventilation too if they are mesh-lined.
7. Cuffs
Cuffs that can be opened wide are good for ventilation in the arms. Elasticised and narrow cuffs can lead to sweaty wrists.
8. Pockets
Whilst not essential, pockets that are accessible when wearing a rucksack hipbelt are useful for items like compass, phone, snacks, map (if large enough), hat and gloves. Pockets can leak though so need water-resistant zips and/or covering flaps.
9. Fit
For the most efficient breathability, waterproof jackets should fit fairly closely. At the same time, they shouldn't be so tight that they restrict movement. And a jacket should fit comfortably over all the layers you might need to wear underneath it. Size labels should be taken as a guide only as they're not consistent between makes. Indeed, some of the garments labelled Large in this review are actually smaller than some labelled Medium!
Jacket review
Note: all the jackets have taped seams; all are waterproof and windproof.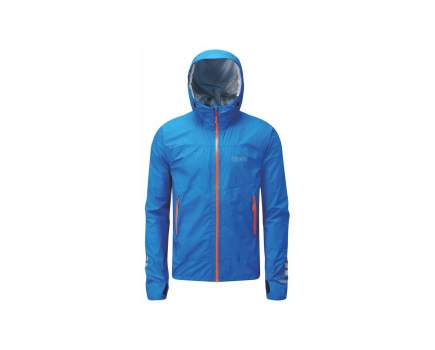 A highly breathable eVent jacket.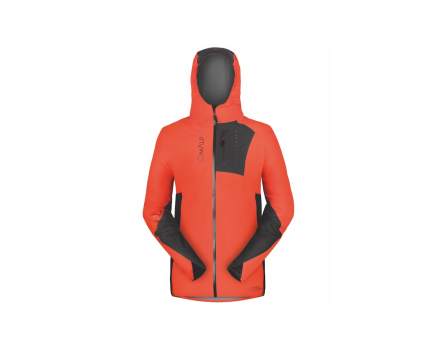 A PFC-free waterproof designed for trail running.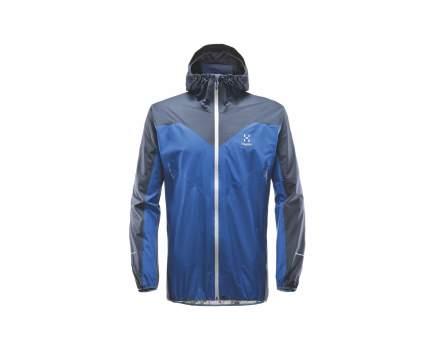 A general-purpose ultralight jacket.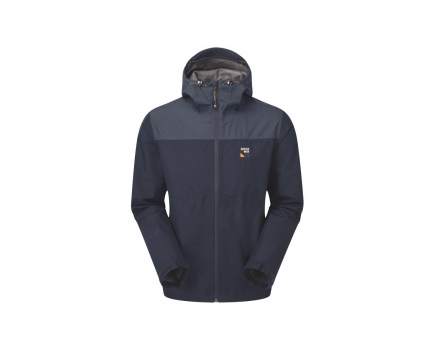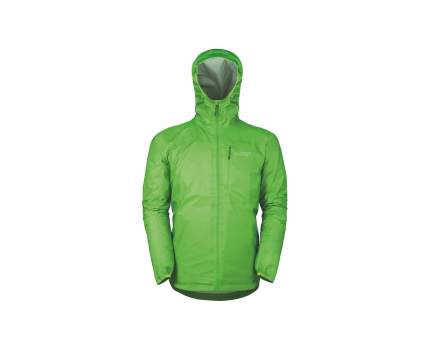 A very light, low-cost and PFC-free jacket.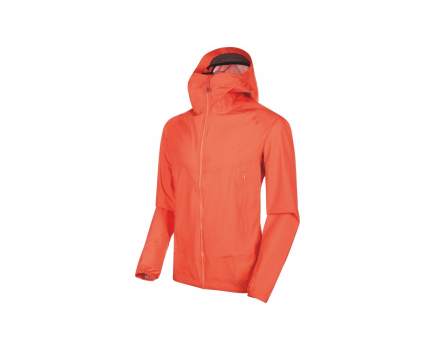 A PFC-free jacket with an athletic fit.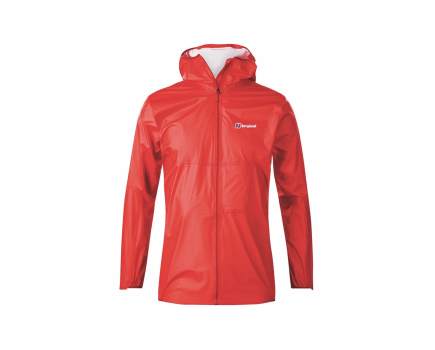 An astonishingly light jacket.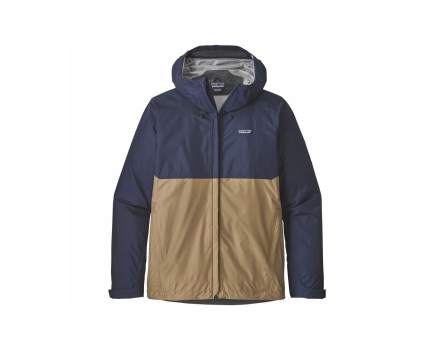 A low-cost jacket made from recycled materials.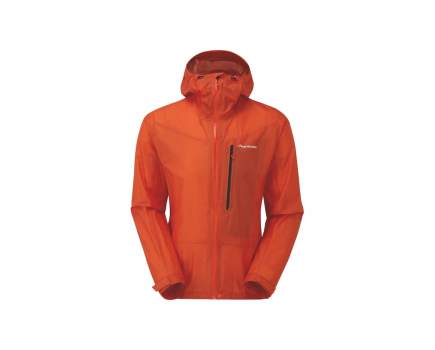 A good-value ultralight jacket.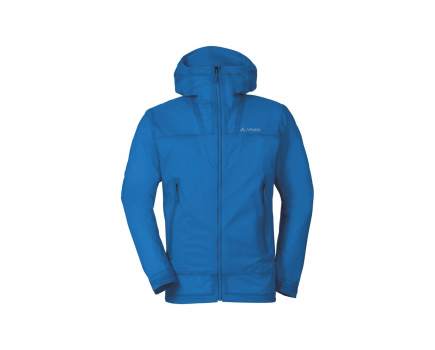 Ultralight and with impressive environmental credentials.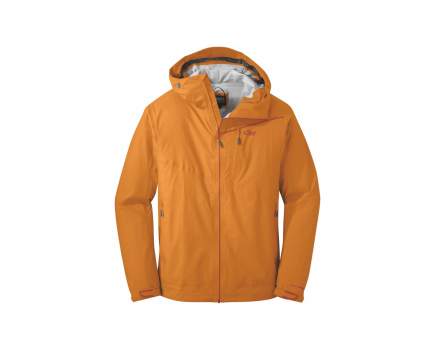 An exceptionally breathable jacket.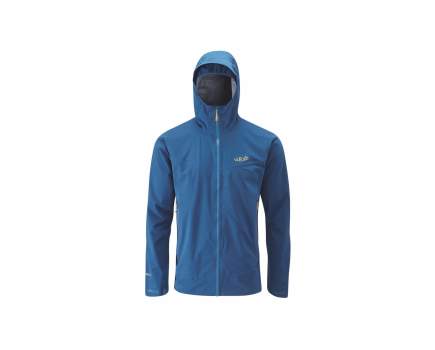 A waterproof softshell made with soft and stretchy fabric.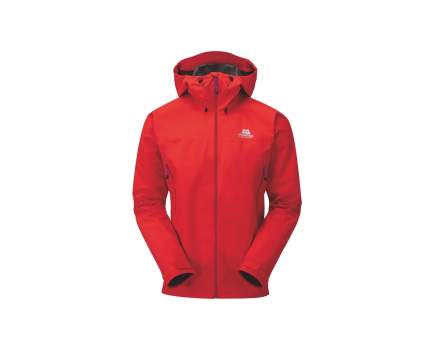 A lightweight jacket with an active fit.
The Great Outdoors Transparency disclaimer
The products mentioned in this review were provided free of charge by the brands. However, this does not affect our impartiality in any way. Unlike some of our competitors, who only review items from brands that advertise with them, advertising relationships aren't a factor in our gear reviews here at The Great Outdoors.
We have a long and proud history of robust, authoritative and trustworthy testing. Our highly experienced testers know what works and what doesn't, and we aren't afraid to tell our readers the truth about a product. If an item has flaws, we'll tell you. Equally, if it's outstanding, we'll do our best to highlight its good qualities. Honest reviews are very important to us at TGO, and we take this responsibility seriously.