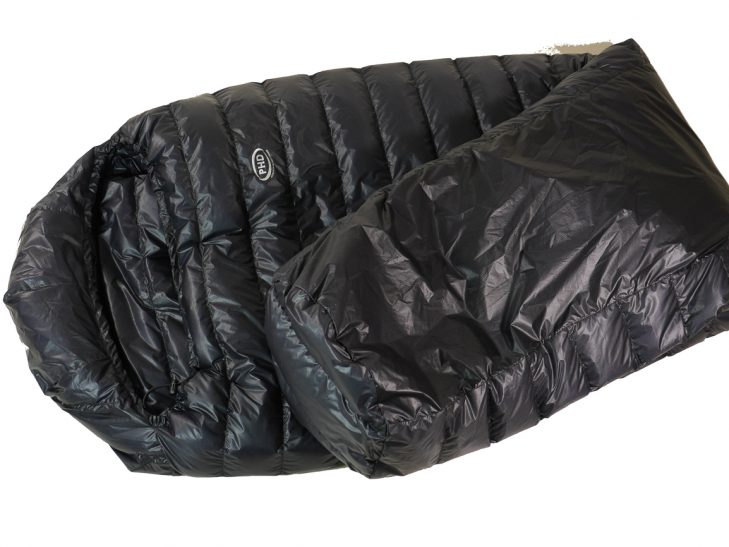 Ultralight Down Gear
Each May and June PHD releases a collection of ultralight equipment that's only available for those two months. And for PHD ultralight really means ultralight. It's not a buzz word or marketing ploy. The weight of this gear really is truly astonishing. The 2016 collection includes some items from past years such as the WaferLite Down Vest at just 80 grams and the Elite Racer Down sleeping bag at a mere 220 grams (even lighter than last year due to a new shell fabric).
New for this year are two items suggested by PHD clients – the Down Blanket at 190 grams and the Quilt Bag at 295 grams. The blanket can be worn as a poncho, used as a filler bag to extend the warmth of a sleeping bag and used as a half-bag. The Quilt Bag consists of a thigh-length half-bag and an upper quilt.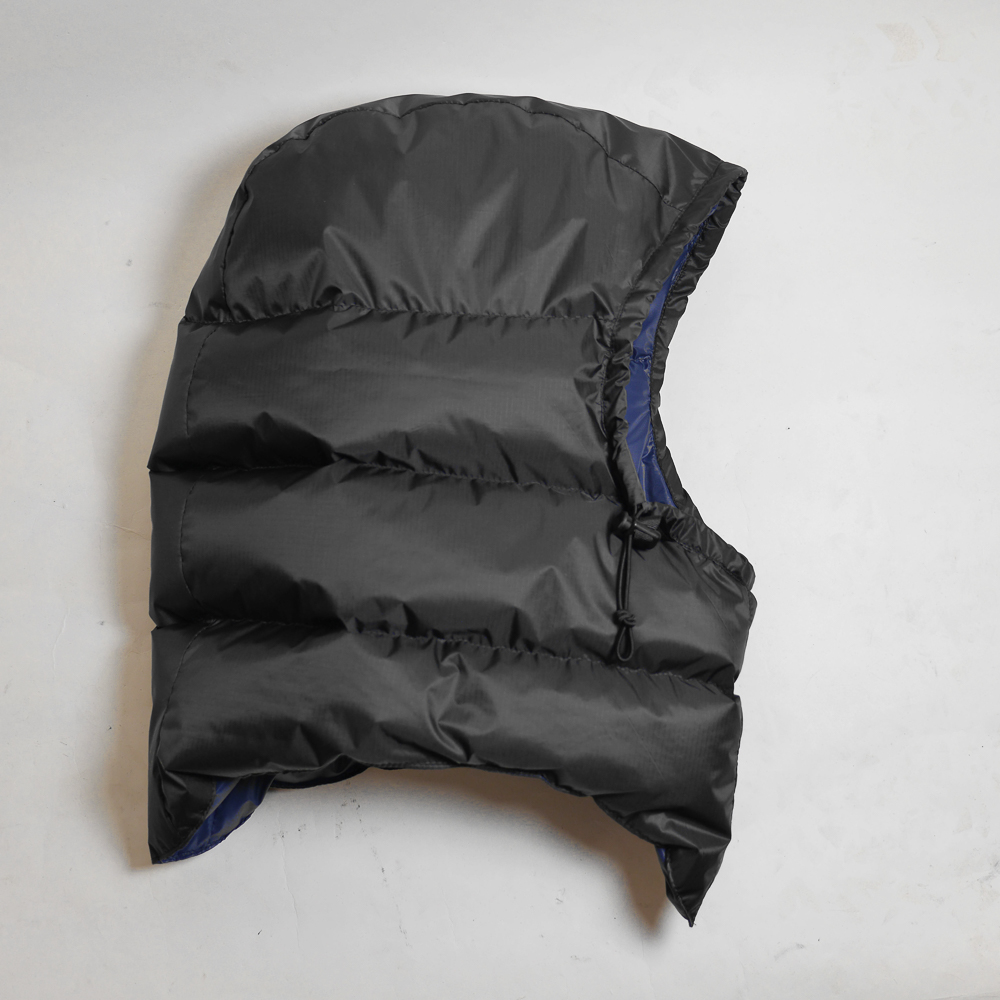 Also new are a 50 gram Down Balaclava for use with a quilt or hoodless sleeping bag or jacket and a version of the Elite Racer sleeping bag without a filled base, which reduces the weight to 180 grams. I have the Down Balaclava and Baseless Elite Racer Sleeping Bag on test and will be reporting on them soon.
To achieve these extraordinary weights PHD uses 900 and 950 fill power down and extremely thin downproof shell fabrics plus minimalist designs. The items are beautifully crafted and should last well with care. I think they're very impressive and I'm still finding it hard to believe the weights even after handling items and weighing them myself.
Down Blanket                                       £160
Quilt Bag                                               £271
Down Balaclava                                   £74
Baseless Elite Racer Sleeping Bag   £165