A warm ultralight sleeping bag
Lightwave's Firelight 350 sleeping bag is made in Poland and filled with 900 fill power Polish goose down by the EU norm and 970 by the USA standard. That's an extremely high fill power. Combined with the use of lightweight fabrics it gives the bag an excellent warmth to weight ratio. The comfort rating is 3°C, the lower limit is -2°C. The Firelight comes in three lengths, Short, Medium and Long, with total weights of 590, 620 and 690 grams and fills of 335, 350 and 380 grams. Lightwave says that 350 grams of 900 fill power down fills the same volume as 425 grams of 800 fill power and 485 grams of 700 fill power.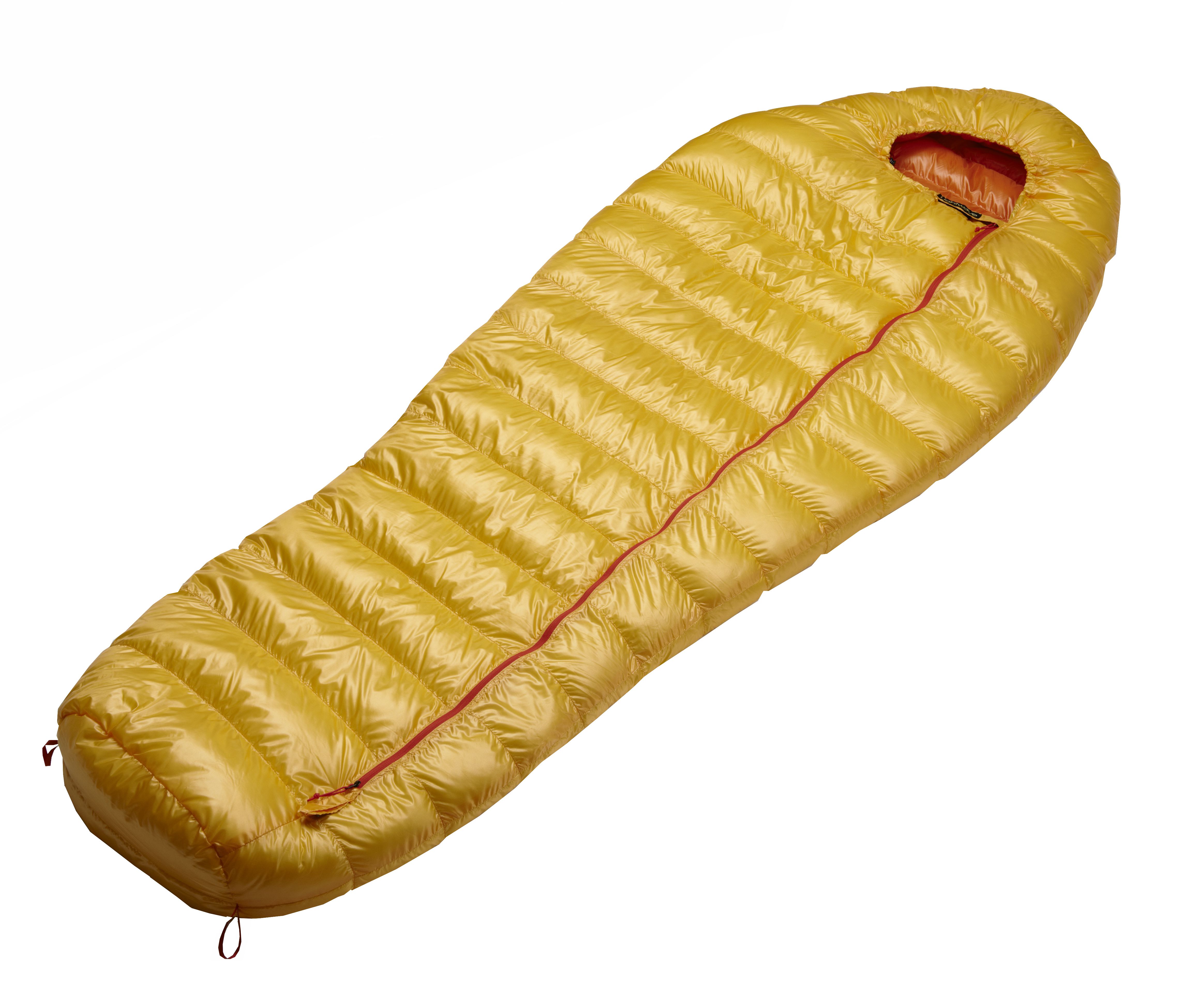 The shell is Pertex Quantum 15 denier nylon.  Construction is box wall so there are no seams sewn right through the bag. The bag has a shaped foot, an almost full-length two-way zip backed by a filled baffle, a mummy hood and a neck collar. Rather than running down the side of the bag the zip is offset on the top. The bag is quite roomy, with plenty of space for wearing warm clothing if needed. The room also means you can stretch and turn without feeling constricted.
The down Lightwave uses is harvested from geese without live-plucking and the geese aren't force-fed.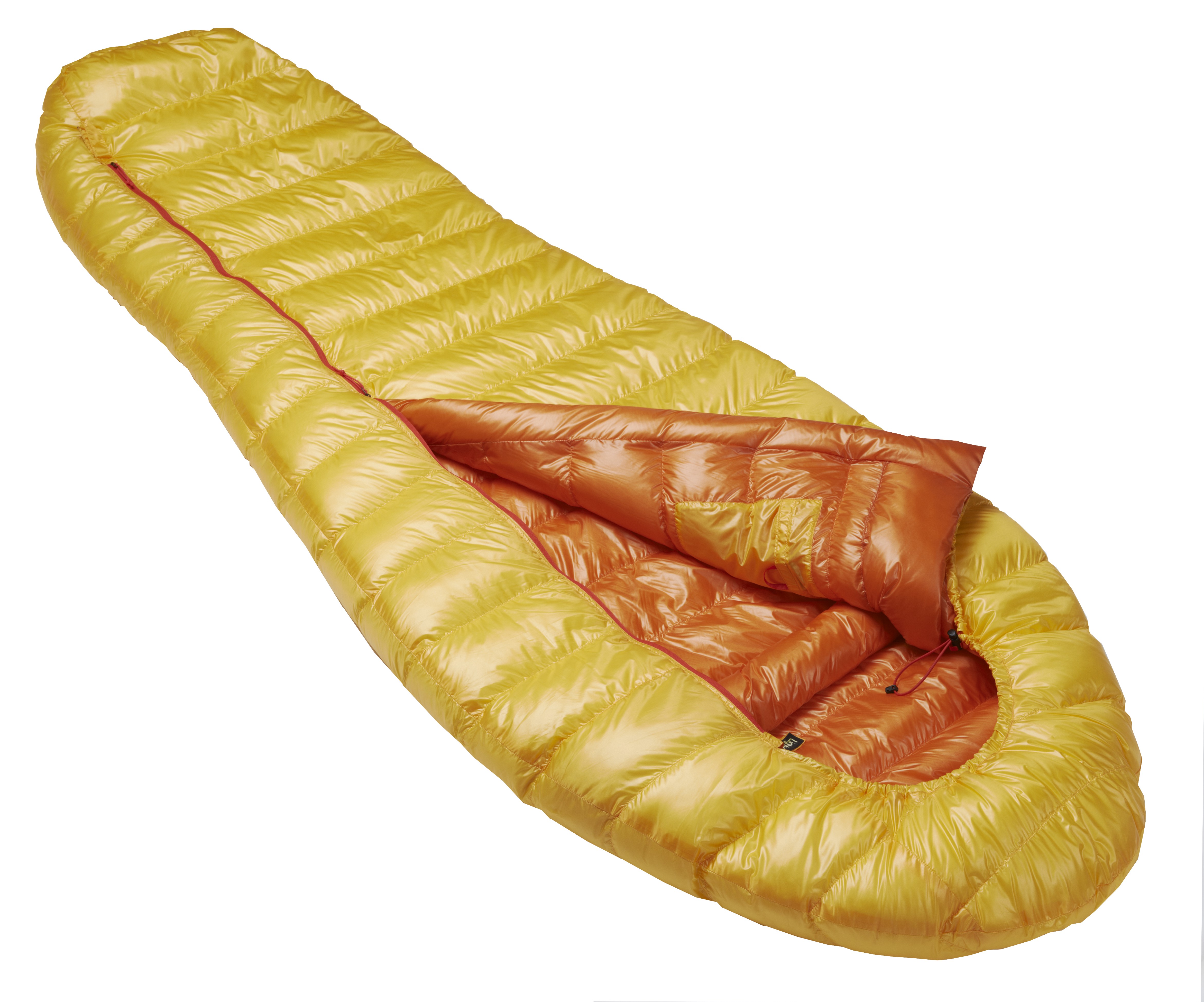 In use the Firelight has proved very warm and comfortable. I like having the freedom to move around inside and not feeling confined as I do in some narrower bags. Having the zip on top makes it easier to adjust than a side zip. The hood and neck collar fit snugly. On the coldest night I've slept in the bag so far the temperature fell to 2°C. I was very warm without clothes and without doing up the hood. It was a very wet night too with high humidity, conditions in which down doesn't perform at its best. I reckon the Firelight will be warm enough for most winter nights. I'll be finding out soon.
This is a lovely sleeping bag and one of the most comfortable I've tried in recent years. The cost is high but it is a top quality bag filled with the very best down and should last many years.
£449