Innovative snowshoes from Norway
Plentiful snow in the Cairngorms so far this winter mean it's been ideal for snowshoeing and I've been trying a pair from Norwegian company Fimbulvetr ('the great winter' that precedes the end of the world in Norse mythology).
Fimbulvetr snowshoes are made of thermoplastic rather than metal. Plastic snowshoes are usually budget ones designed for casual use with light loads. Fimbulvetr snowshoes are the opposite, being high quality and for serious mountain use. The material is Dupont Hytrel RS, which is extremely strong and durable, and also recyclable.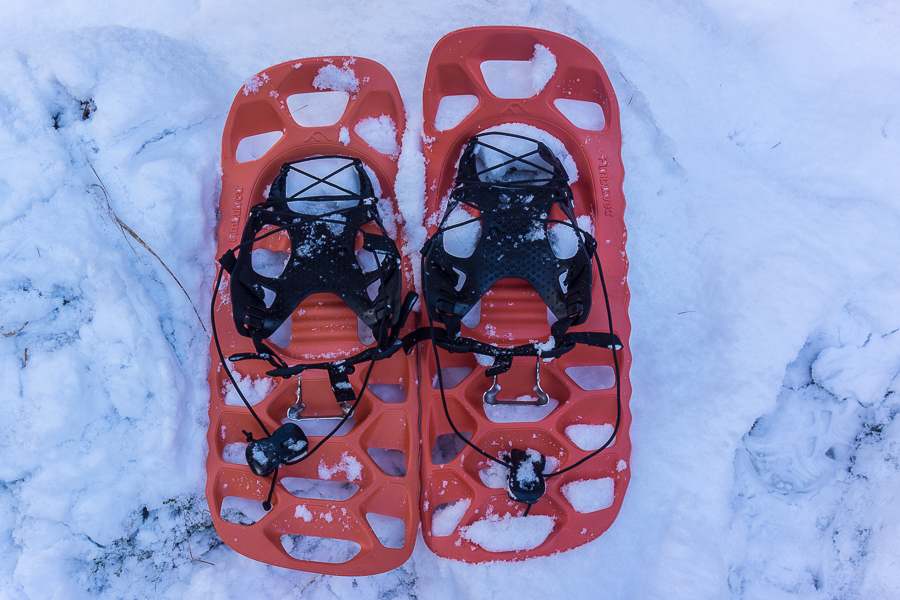 There are three snowshoes in the range. I've been using the Hikr, which has an asymmetric design that Fimbulvetr says gives it the same performance as a longer snowshoe, underfoot steel crampons, adjustable heel lifts,  and a polypropylene harness. The Hikrs are 60cm long and 25cm wide. A pair weighs 2.27kg. They're recommended for loads up to 110kg.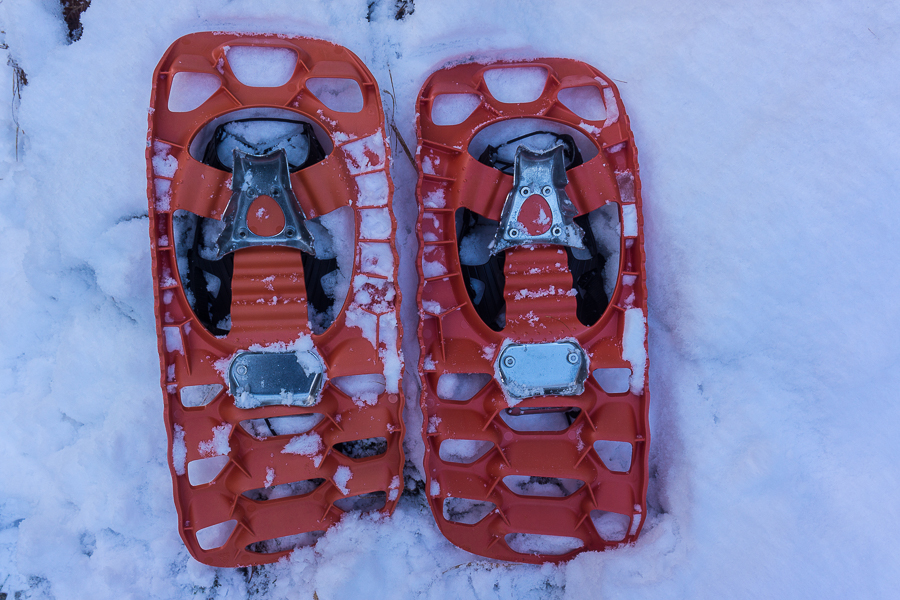 In use the Hikrs are excellent in deep snow and okay on hard snow. They're wider than other snowshoes I've used, which is better for flotation, and have a more upturned toe, which makes kicking them out of the snow easier. They are fairly flexible and so adapt to rough terrain well. On hard snow and ice the crampons under the instep and the heel grip well. However when traversing firm snow the plastic edges don't bite into the snow as well as metal snowshoes due to the flexibility and the softer material. I had to kick a little harder than expected for stability.
Most snowshoes have hinged bindings. The Hikrs are unusual in that the binding is fixed in position and it's the deck underneath that flexes when weighted. This flex is from side to side as well as front to back so the bindings adapt to the terrain well.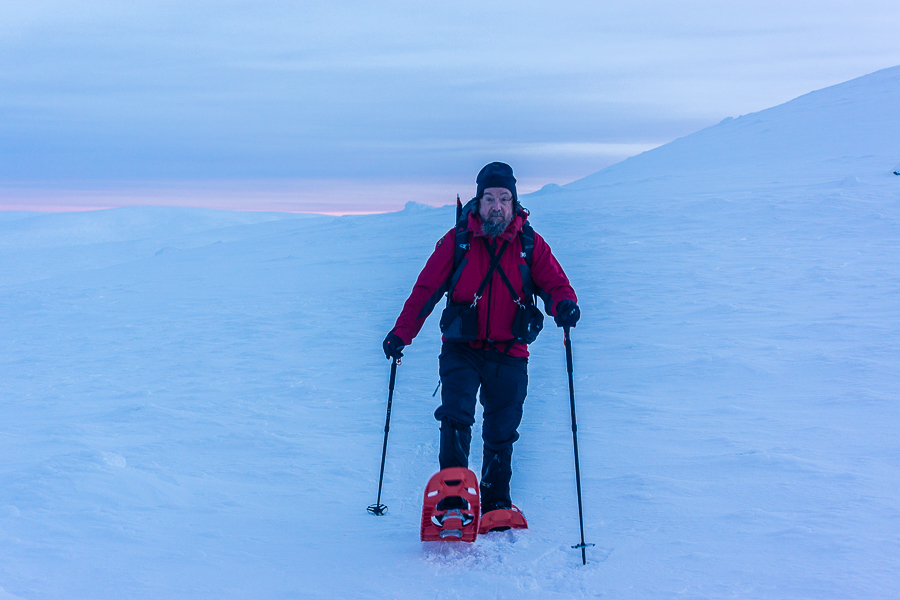 The bindings wrap around footwear well – I tried them with three different pairs of size 43 boots and trail shoes and they fitted all of them. They're suitable for sizes 36-50. There's an adjustable heel strap and lacing at the front. The latter fastens by being wrapped round a piece of plastic and then locked off through two notches. At least that's the theory. I found this hard to do, especially with gloves on, and the laces came loose a few times. Eventually I just tied the laces in a double bow, which was easy to do and worked well. The plastic block is easy to remove. I don't really see any need for it.
The only problems I had with the Hikrs was in soft wet snow, which did tend to ball up and then freeze into hard lumps under the crampons, requiring knocking off with a trekking pole. This was only a problem for a short while on one day and I suspect the sticky snow would have done the same with other snowshoes.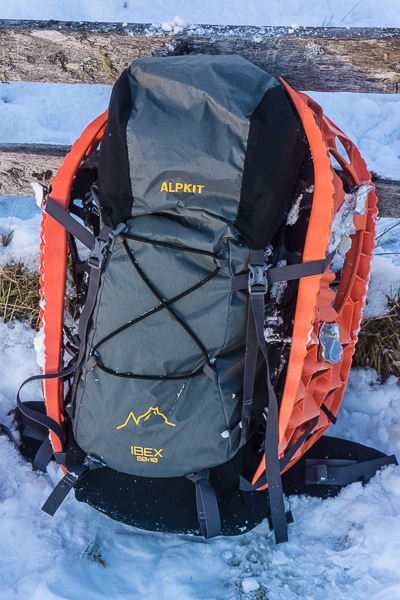 Once I'd sorted out how to use the bindings effectively I enjoyed using these snowshoes. They work really well in the conditions where snowshoes are most use – snow deep enough for walking to be difficult – and are comfortable to walk in. They're also light enough to carry and can be strapped on a pack. They seem pretty tough and should last a long time too.
£240