Unlike most of the tents reviewed the new Terra Nova Laser Compact AS is designed for year-round use – the AS stands for All Season. That means it's built with heavy-duty materials including a groundsheet with a very high hydrostatic head and is designed to repel wind and snow. It also has extra headroom and living space over the other Laser models for comfort in cold weather. The penalty for this is extra weight. It's also expensive.
Price*: £690, only available in the UK & EU (buy from Terra Nova / amazon.co.uk)
Weight: 1780g | Pitching: as a unit | Flysheet: PFC-free 30D nylon ripstop, hydrostatic head 3000mm | Inner: PFC-free 30D ripstop nylon | Groundsheet: 70D nylon PU, hydrostatic head 10000mm | Poles: Terra Nova Reflex | Pegs: 14 x 18cm alloy Y | Porches: 1, max depth 40cm | Inner Dimensions: 92 x 110 x 92cm
The tent can be pitched quickly as a unit. There are three guylines at each end and these add stability in strong winds compared to lighter weight Laser tents. In extreme conditions, the tent can be double-poled and there are extra eyelets for the second pole, which can be bought separately.
The end poles angle outwards. The top of them is covered by a hood. This protects vents in the end walls. There is also a hood over the top of the flysheet door so this can be left open for ventilation. Overall though weather protection takes priority over ventilation, as it should in a tent designed for winter conditions.
The inner is roomy with ample room for gear storage. Headroom is fine for someone my height (5' 8") but probably not for a six-footer. The porch however is quite shallow. An empty pack can just be stored on its side but not lying flat if you don't want it in the inner tent because it's wet. There's not enough safe space for cooking but the groundsheet can be pulled back and held in place with a tent peg to create more room. Whilst the latter works it is a little awkward. A larger porch even at the expense of more weight would be welcome.
As a winter tent, the Laser Compact AS is a good choice. The design is a bit heavy for summer unless you plan on high-level camping in storms.
The Mountain Laurel Designs SoloMid XL is recommended by Chris. To read the other tent reviews in this test head to The Great Outdoors' best one-person backpacking tents.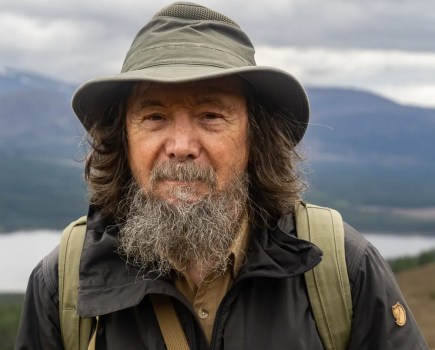 Tested by Chris Townsend
The tents were used in the winter and spring in the Cairngorms in all weather conditions – heavy rain, strong winds, frosty nights, and snow. All tents were weighed on the tester's digital scales and the weights are for all components including stuff sacks. Chris Townsend is 5' 8" tall with a long back and short legs.