Gear Editor Chris Townsend assesses the latest crop of shell jackets. On test Keela Prosport Advance
---
This is by far the heaviest jacket tested and also the bulkiest. That's because of Keela's unique System Dual Protection which isn't new but which I'd not used before. As the name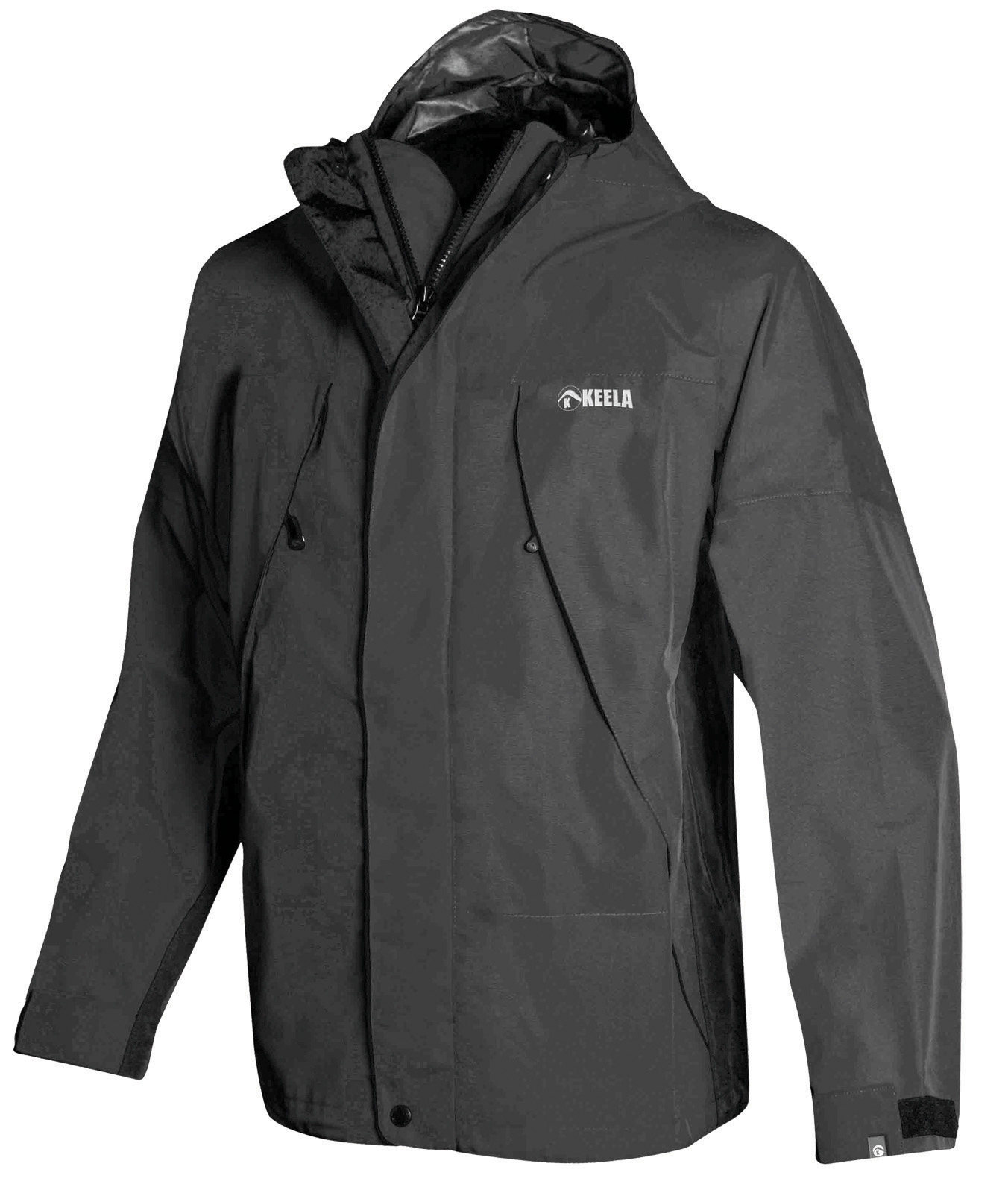 suggests it involves two waterproof/breathable layers, one attached to the outer fabric and one to the free-hanging mesh lining. Keela says the air gap between the two layers protects against heat loss, reducing the need for other layers, and, combined with the wicking properties of the lining, regulates body temperature, minimising overheating when active. This sounds excellent. Does it work? Yes it does. At least in cold weather. I haven't been able to try the jacket in warm weather yet – though I think a jacket this weight and bulky is more suited to the cold anyway. The jacket is certainly warm compared with most waterproofs and on a strenuous hill walk in a stiff breeze I had no condensation inside.
The Prosport Advance is well-designed. Keela hasn't gone with the trend for exposed watertight zips but stayed with the very efficient double-front flap over a standard zip. There are also flaps over the two big chest pockets and the underarm zips – the last do make these zips a little awkward to use. The only watertight zip is on the smaller chest pocket. A map can be squeezed into the larger chest pockets and there's also a bigger map pocket under the front flaps. The hood, which thankfully isn't a giant helmet compatible one, is good too. It has a wired peak and moves with the head.
The weight and bulk of the Prosport Advance would put me off using it on long backpacking trips or in summer but for cold weather trips when it'll be worn all day it's excellent, providing protection against the worst winter weather at a very low cost. The Medium size is easily big enough for me to wear a thick fleece under it, though it would have to be very cold before I'd need to do so.
Reviewed in April 2016 Issue