Chris Townsend likes a well-designed insulated jacket
The Prism has been a key item in Montane's range of insulated garments for many years now. The latest version features recycled PrimaLoft Silver insulation. This fill is soft, flexible, and warm. It's covered by a windproof Pertex shell that's shower resistant but not waterproof. Overall, the warmth is that of a thick fleece with a windproof shell over it. I find it too warm to wear while walking unless the temperature is below about +5°C and there's a strong wind. I've mostly donned it at chilly rest stops on summits and then worn it for the descent until I feel too warm.
The design is excellent, especially the hood. Many insulated jackets have simple non-adjustable hoods with elasticised rims. These are okay when it's not very windy but blow back on the head too easily when the wind strengthens. The Prism has a fully adjustable hood with rear and front drawcords plus a stiffened peak with a wired rim. This hood stays on in the strongest winds and provides good protection. I like the pockets too. The handwarmers sit above a hipbelt and are big enough for maps. The chest pocket is smaller and idea for a GPS or smartphone. The jacket compresses well and can be stuffed into a handwarmer pocket for storing in the pack though I must admit I usually just stow it loosely in the top of the pack for quick access.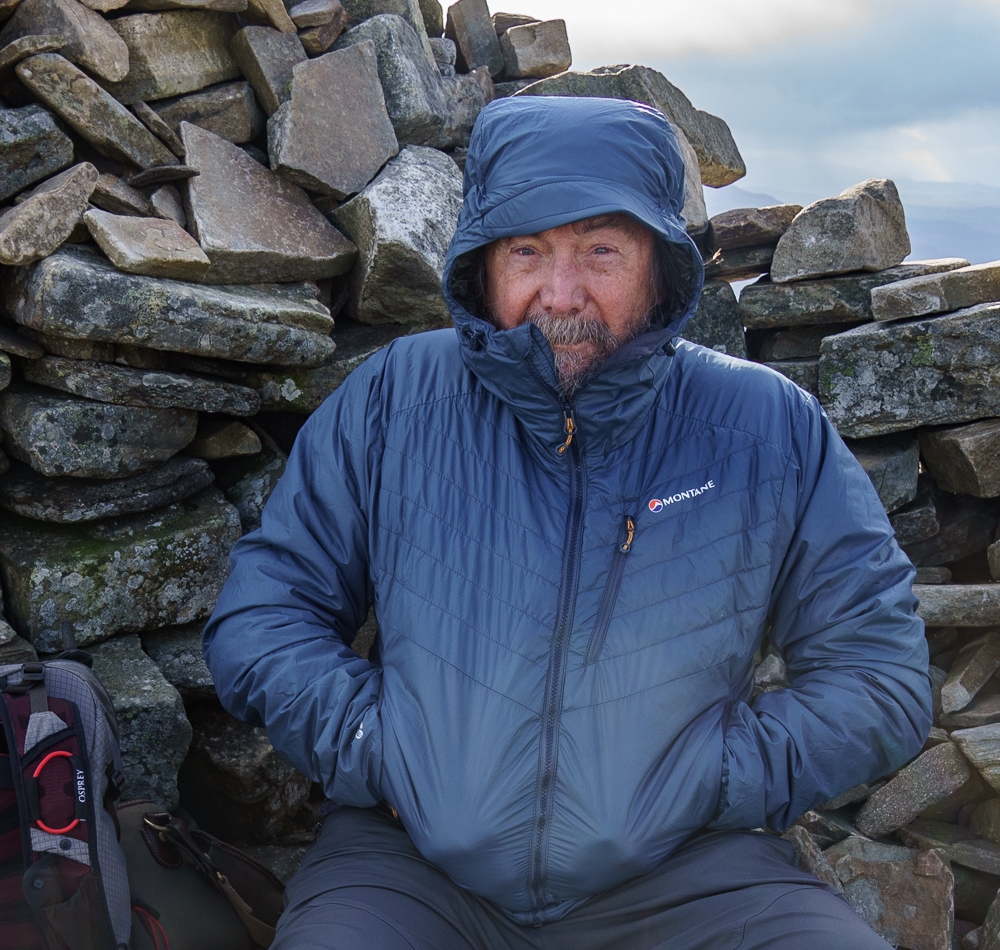 Montane describes the fit as "active mountain – close-fitting for fast-paced activities." Similar descriptions apply to many garments these days – does everyone run everywhere now? Not that I can imagine running or moving fast in this jacket except in a blizzard. It's too warm. As it is I can wear the large size over a base layer and a fleece. I think it's an excellent garment for walkers to carry as warmwear much of the year and for walking in when the weather's bitter. It's not warm enough for severe winter conditions when stationary but can easily be combined with another light insulated garment.
The Prism is quite light at 440 grams for the large size. The price is reasonable. It is only available in men's sizes though. The women's Prismatic jacket costs the same and has the same fill, but the shell is a lighter fabric, and the hood is a simple one.
RECOMMENDED: This product has been awarded our 'Recommended' endorsement, meaning our reviewer believes it is a strong product which works well for its intended purpose.