The latest version of the Granite Gear Crown 3 60 pack is lightweight and very comfortable as long as very heavy loads aren't carried. Granite Gear gives 15kg as the maximum for comfort. I found 16kg okay. For heavier loads up to 19kg there's an optional Crown3 Aluminium Stay Add-On, a U-shaped frame that reinforces the framesheet. It weighs 76 grams and costs £17.
Price: $220 | £190 (available from Ultralight Outdoor Gear)
Weight: 1290g (regular) | Capacity: 60 litres | Materials: 100D & 210D high tenacity nylon | Closure: detachable lid, roll-top | Back: compression moulded polyethylene framesheet, moulded foam panel | Hipbelt: adjustable dual density foam | Pockets: zipped lid, 2 drawcord-closed side, stretch mesh front, 2 zipped hipbelt | Features: side compression straps, front compression straps, ice axe/trekking pole loops, loops on the base for attaching cord | Sizes: short, regular, long | Women's Version: yes
The Crown has an excellent, well-padded, supportive hipbelt. The padded section can be adjusted in length for fit, a really useful feature not found on many packs. The shoulder straps are well-padded too and overall, the harness system is more comfortable than on many lightweight packs. It hugs the body well too, which is good for scrambling and rough terrain. For some reason, there are two sternum straps. Luckily, they're detachable.
The pack has plenty of pockets, which is good as the main compartment is tall and narrow and only accessible from the top. It's useful having items needed during the day in the pockets. The front stretch mesh pocket easily holds waterproofs and more. The side pockets, made from solid fabric rather than mesh so they shouldn't tear, hold litre size water bottles and you can get these out while wearing the pack. The lid pocket is roomy too.
The floating lid is removable and under it there's a buckle-fastened roll top so it's not essential. The lid can be raised high enough for a bulky item like a foam pad to be carried under it on top of the main compartment. The front and side compression straps make it easy to attach such items too.
Using the lid and a roll top does make accessing the main compartment a little more time-consuming than just having one of them so when the pack isn't full I've removed the pocket and carried it inside at the top. The lid can also be used as a chest pack or even as a lumbar pack with the pack hipbelt. If you leave the lid at home, it saves 100 grams of weight.
The Crown 3 60 is lightweight but not so light that it feels flimsy or has tiny fiddly components. For backpacking it should last well. Unless you'll be carrying very heavy loads it's an excellent choice.
The Granite Gear Crown 3 60 gets our Gear Editor's 'Best Buy' accolade. To read the other pack reviews in this test head to The Great Outdoors' best backpacking packs.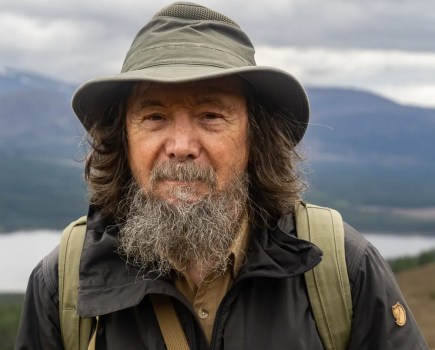 Tested by Chris Townsend
Chris tested these packs on trips in the Cairngorms with plenty of ascent and rough terrain in snow, rain, high winds and occasional sunshine in the autumn, winter, and early spring. Chris is 5'8 with a long back (49.5cm). All weights were measured on Chris's digital scales.