The first thing you'll notice about the Darn Tough Willoughby Micro Crew Lightweight Hiking Sock is the rather lovely decoration: on the cuff there's a graphic of a bear and a moose paddling in a canoe. Decoration doesn't affect performance, but it certainly affects how you feel about a product, and these socks make me smile every time I put them on.
The material is a sensible blend of nylon, merino wool and a small amount of Lycra (no polyester). In these socks you get both the comfort and temperature-regulating properties of merino, but with the durability of nylon. Lycra adds stretch. Of all the merino-blend socks I've used over the years, I think that Darn Tough has the best all-round formula.
These really are wonderfully comfortable socks in a huge range of conditions. Although I run warm, the high merino content means that I have never overheated in them, even in hot conditions. I've also worn them in big mountain boots high on Ben Nevis in March. For me, this versatility is unmatched. Performance is good in both trail shoes and boots.
There's lightweight cushioning under your feet. The uppers are nice and light, which helps them to breathe and also ensures that they dry more quickly than some merino socks I've used. The ankle cuff, which is short boot height, has a snug stretch and is also quite lightweight. Overall fit is snug for the size but not restrictive – for me, absolutely perfect.
Durability is excellent so far, with just a little wear on some of the seams. One thing I love about Darn Tough socks is that they are 'Unconditionally Guaranteed for Life': if they wear out then you can return them for another pair. Probably the best all-round mountain socks I've used in recent years.
---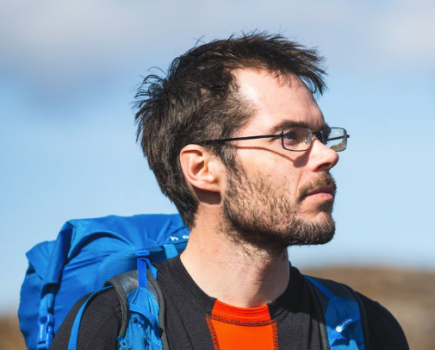 Written by Alex Roddie
Alex Roddie is a professional editor and award-winning outdoor writer. He is editor of Sidetracked magazine and an author he also writes features, op-ed and gear reviews for The Great Outdoors magazine.