Chris Townsend reviews some comfortable lightweight hiking boots
The Panorama is the latest boot from long-established US boot company Danner. It's a low-cut boot with a suede upper, a wide PU coated leather rand, and a waterproof membrane. There's a hard toe bumper for protection and a hard heel counter for a secure fit. Lacing is via eyelets, D rings and hooks. The boots can be opened wide to make getting them on easy. This does mean the tongue isn't sewn in all the way to the top so the boots are only waterproof up to the top D rings, which is only a little more than a trail shoe.
The boots are quite flexible at the forefoot but quite stiff side to side, a good combination that makes for comfortable walking with good support when traversing rough terrain. The outsole grips well on a wide variety of terrain and the underfoot cushioning is good.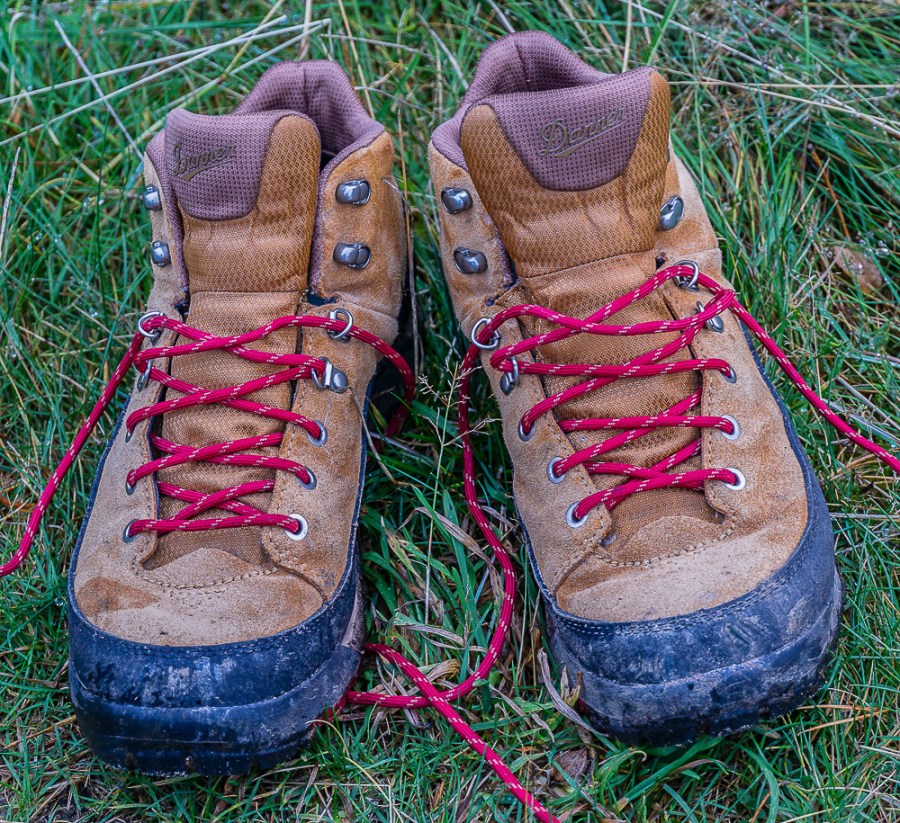 Unlike many boots they're available in two widths (in the men's sizes only), which is good news for those with wide feet like me. The EE size fits me perfectly and I find the Panoramas very comfortable. I've worn them on rough steep terrain and found them supportive and secure. On hot days my feet did overheat a little, as always in boots with membranes, but once the summer heatwave was over this hasn't happened. I haven't waxed the boots yet as the suede outer has stayed reasonably water-repellent. Once I do I expect the rough surface of the suede will become smoother and shinier. The boots have got wet at times. They dry quite quickly.
The weight of the Panorama boots is quite low and the price reasonable. I think for three-season walking – and winter walking if it's not too snowy – they're fine. If they fit of course.
RECOMMENDED: This product has been awarded our 'Recommended' endorsement, meaning our reviewer believes it is a strong product which works well for its intended purpose.