The Bridgedale Hike Midweight Merino Comfort Boot Socks are described as midweight, but they're of a heavier weight than the other socks and I'd describe them as 3-4 season due to the slightly thicker materials and more generous padding. The look is on the classic side: a range of understated textured colours.
The material is once again a merino blend, but this time with 50% Coolmax polyester, 27% merino, and 22% nylon (again with a small amount of Lycra for stretch). With a different blend you get different trade-offs. In use, these socks dry quickly and are extremely hard wearing, which make them good for long-distance hiking if they fit you – and the generous cushioning also makes them ideal for use in boots.
However, the lower merino content makes them less good at regulating temperature. I would not choose these socks for high summer, as they get stuffy in hot conditions, but they're better for winter use. I find them perfect for spring or autumn days.
They run a bit larger than the Darn Tough socks, and they have a ribbed cuff that is both higher and less snug. This makes it even easier to tuck in trousers. Although the fit is described as close and supportive, they feel a little looser around the toes and heel and don't feel as positive in trail shoes.

I still find them comfortable, and have had no problems with blisters, but it's worth trying before you buy and you might need to size down. Finally, it's worth mentioning Bridgedale's ThermoFit process, said to ensure that the sock retains its shape after multiple washes. I've certainly noticed no change in the fit despite having washed them many times.
Overall, highly recommended – especially if you run cool or have larger feet.
---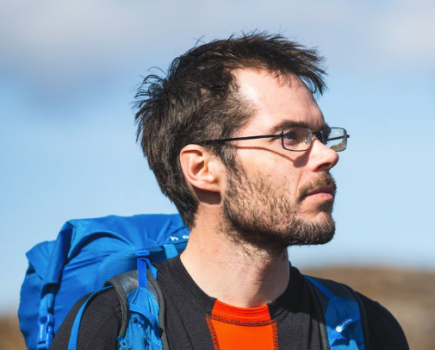 Written by Alex Roddie
Alex Roddie is a professional editor and award-winning outdoor writer. He is editor of Sidetracked magazine and an author he also writes features, op-ed and gear reviews for The Great Outdoors magazine.