If there was ever an argument not to judge a book by its cover, British Mountaineers is it. We've seen the plain but regal burgundy jacket simply adorned with crossed ice tools below the bold title writ large in an 'old style' serif typeface before. How many more books must be penned on the so-called British conquering of mountains in centuries gone by, I wonder.
But sigh not, as within its pages Faye Latham transforms British Mountaineers into a treasure trove of tip-ex, scrawled scribbles, archival drawings and old photographs, interweaving them through a typed narrative many mountaineers fear above all: an avalanche.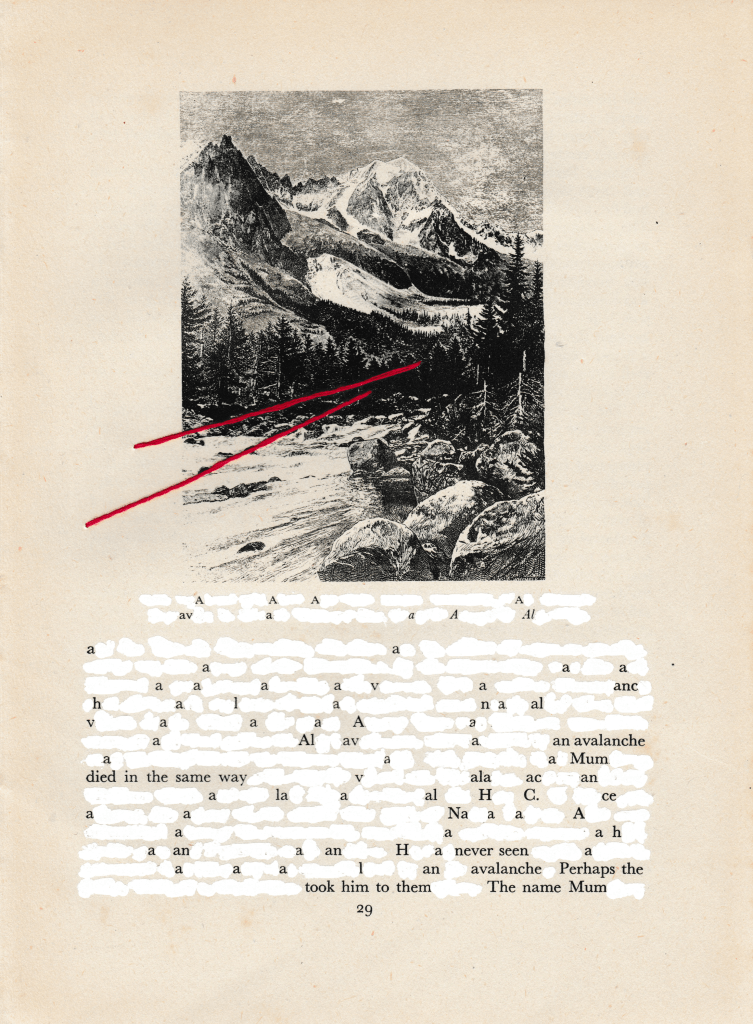 Latham, artfully using the medium of erasure poetry on which she include an explanatory note, has constructed her work using F. S. Smythe's 1942 text of the same title; a respected documentation of the quest to master the world's mountains by British men she discovered in her father's book collection at home in North Wales. Latham, a keen climber herself, intends not to obliterate this historical narrative, but to build upon it, tell a new story and inspire others to raise their voices.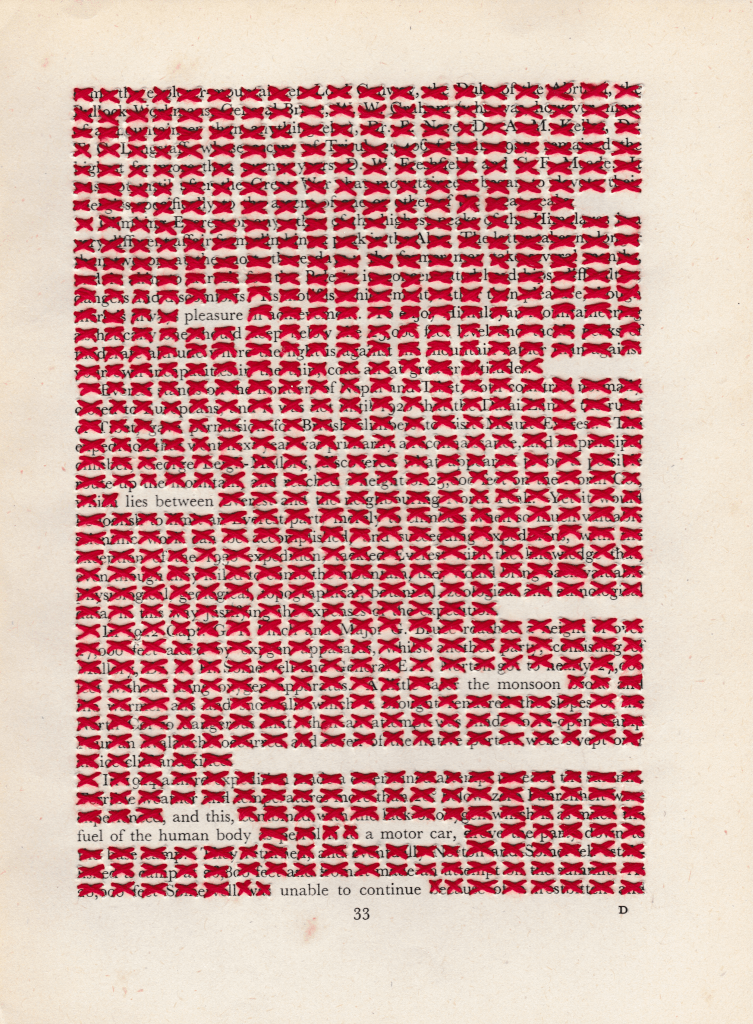 Where Smythe recounts the brave, unabashed history of the sport and focuses on climbs by confident conquerers, Latham gets in tune with the natural landscape and the unmistakable dread of a mountaineer in trouble. The beautiful alpine musings combine with a terror-ridden inner monologue to create a heady reading experience.
Your eye is drawn through the text fitfully at times, darting between moments stitched together literally and figuratively by Latham in a symbolic nod to a climber's rope torn apart. Sometimes, the prose tumbles as if cutting steps through snow.
Single letters scattered across the page are reminiscent of chattering teeth as the cold creeps in. At other times, the voice speaks serenely and you're guided, dreamlike, through their emotions as if taking a gentle stroll through their awe and wonderment, fear and self-doubt, as they lie buried beneath the avalanche.
I recommend taking a quiet moment to yourself to read aloud from its pages in order for its tragic poignance to really resonate and this fearful voice – found and exhumed amid this older text – to truly come alive. At the brink of losing everything, the author asks, what stories are we left with and what do we leave behind?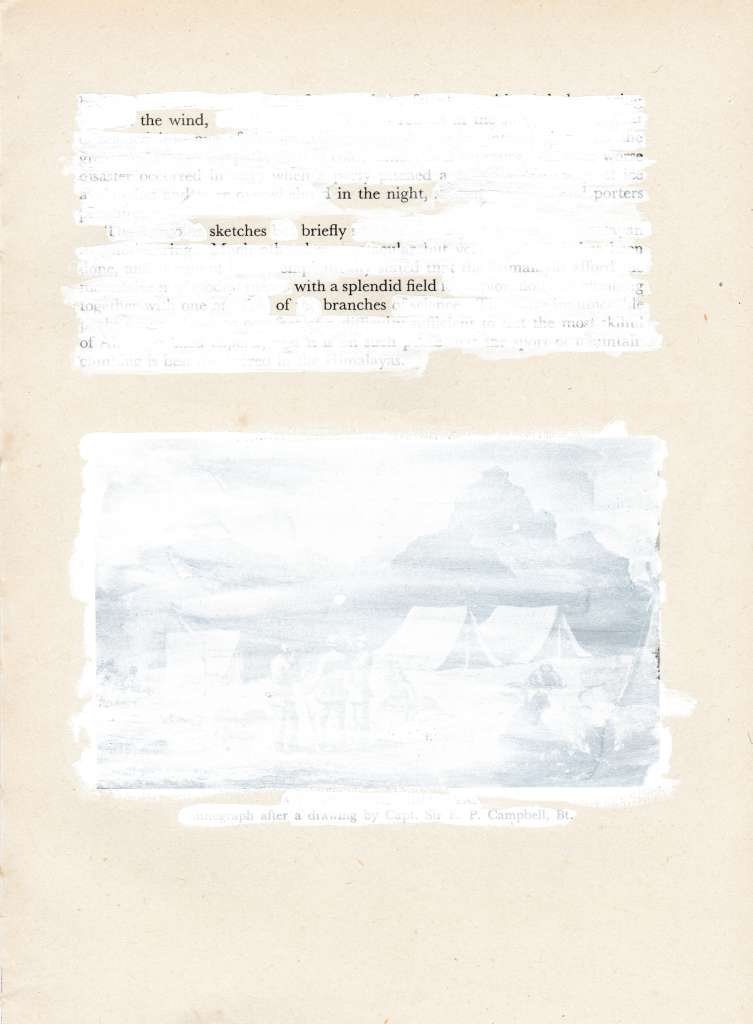 This book – more visual art and verse than prose – must be seen to be believed. It is adventure writing and the outdoor experience unlike you've experienced it in black and white before.
British Mountaineers is published by Little Peak Press, £20.