Summiteer launch crowdfunding campaign to get their new Cumbrian factory off the ground
The brand have set up a small factory just outside Kendal in Cumbria and are about to start manufacturing rucksacks for climbers and hillwalkers there. The backpacks will be made from RPET fabric, a type of polyester produced from 100% discarded plastic bottles, an alternative way of producing polyester which is much less harmful to the environment. This fits with the company's new focus to put the environment and fair working conditions at the top of their agenda.
The launch of their rucksack factory also coincides with their entry into the tent market. The Summiteer Haven is a spacious 2-person mountain tent that weighs in at only 1.95kg – unusual for a tent of this size.
The company owner Ethan Thomas explains: "It became clear to me that the industry was looking at things the wrong way. Ultimately the biggest draw for people is pricing. If something's cheap people buy it. I've seen posts on forums promoting rucksacks being sold in supermarkets for £20. People's only concern is whether the quality will be any good.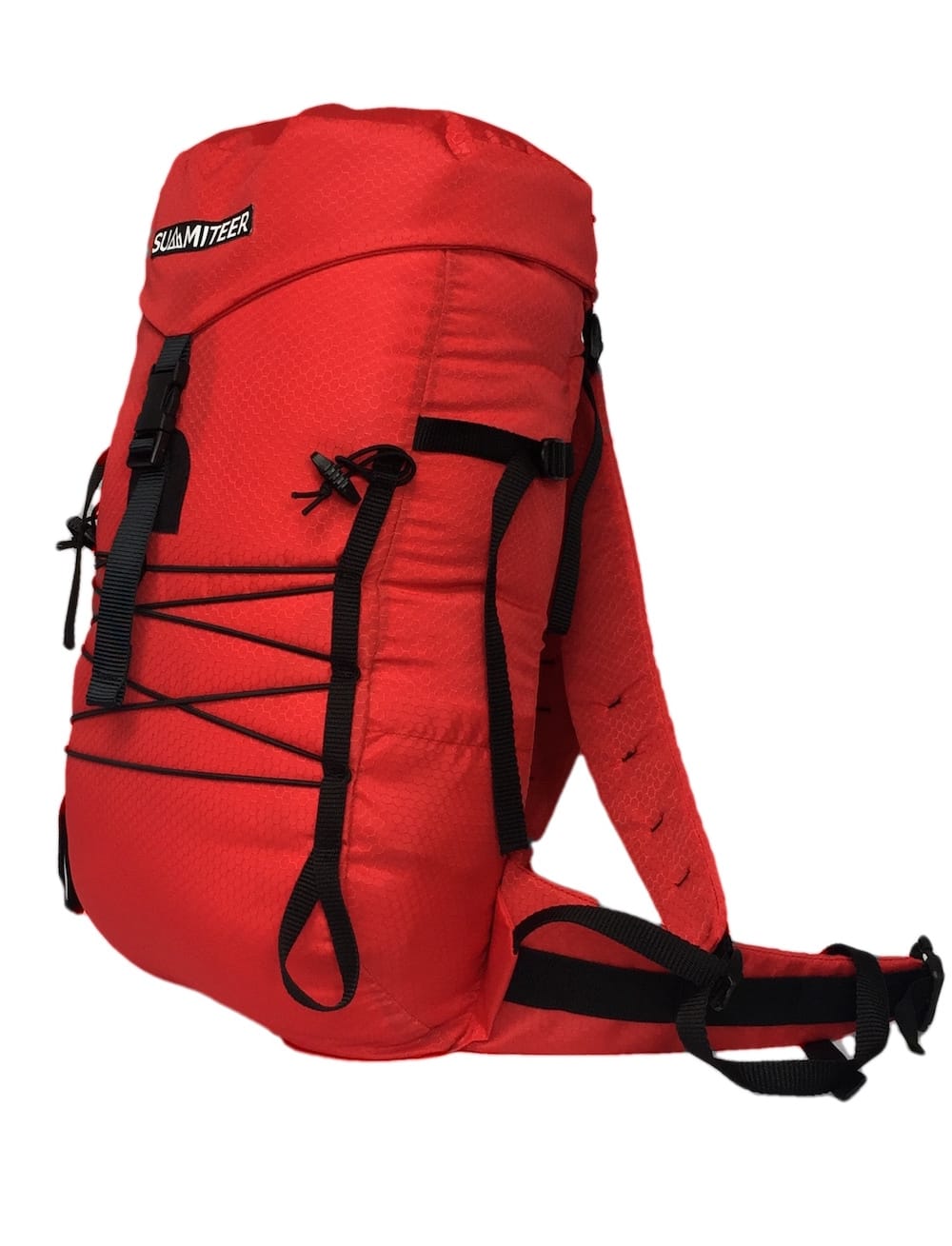 "My concern is how can they produce something so complicated and time consuming and be able to sell it to customers for £20. When you consider the markups these products have for retailers to make a profit, and then the brand to make a profit, and then the factory owners to make a profit, there really is very little left for the workers who actually made the products.
"Overseas manufacturing is fine, but it has to be done right. I'm also concerned about the environmental impact this industry has. I accept that it's unrealistic to think that we can be a company that causes zero environmental harm, but we can certainly create as little harm as possible. This is something many brands fail to think of. I think half the battle is just being bold enough to do something like this, and then making it clear why you're doing it. It may not earn us the most money in the short term, but I think promoting this ethos is a way of educating consumers to make better decisions in the future."
Currently the brand have a great opportunity for customers to purchase their new products at heavily discounted prices through their crowdfunding page. For instance, the Haven 200 tent can be bought for £190 (RRP:£320), and their rucksacks can be bought for nearly half the price they will be available for next month on their website. Not only does the crowdfunder give you the opportunity to get some really great products, but it also means you are giving this great brand the vital support needed to get their factory and new products off the ground.
Check out the crowdfunding campaign here: http://www.crowdfunder.co.uk/summiteer
This is a sponsored post from Summiteer