The coronavirus pandemic has already robbed outdoor professionals of incomes, left walkers stranded abroad and forced the cancellation of expeditions. We asked a few of those affected by the outbreak to share their stories. 
"I can already see the outdoor industry struggling"
Emily Thompson ML, Tink Adventures (https://tinkadventures.com)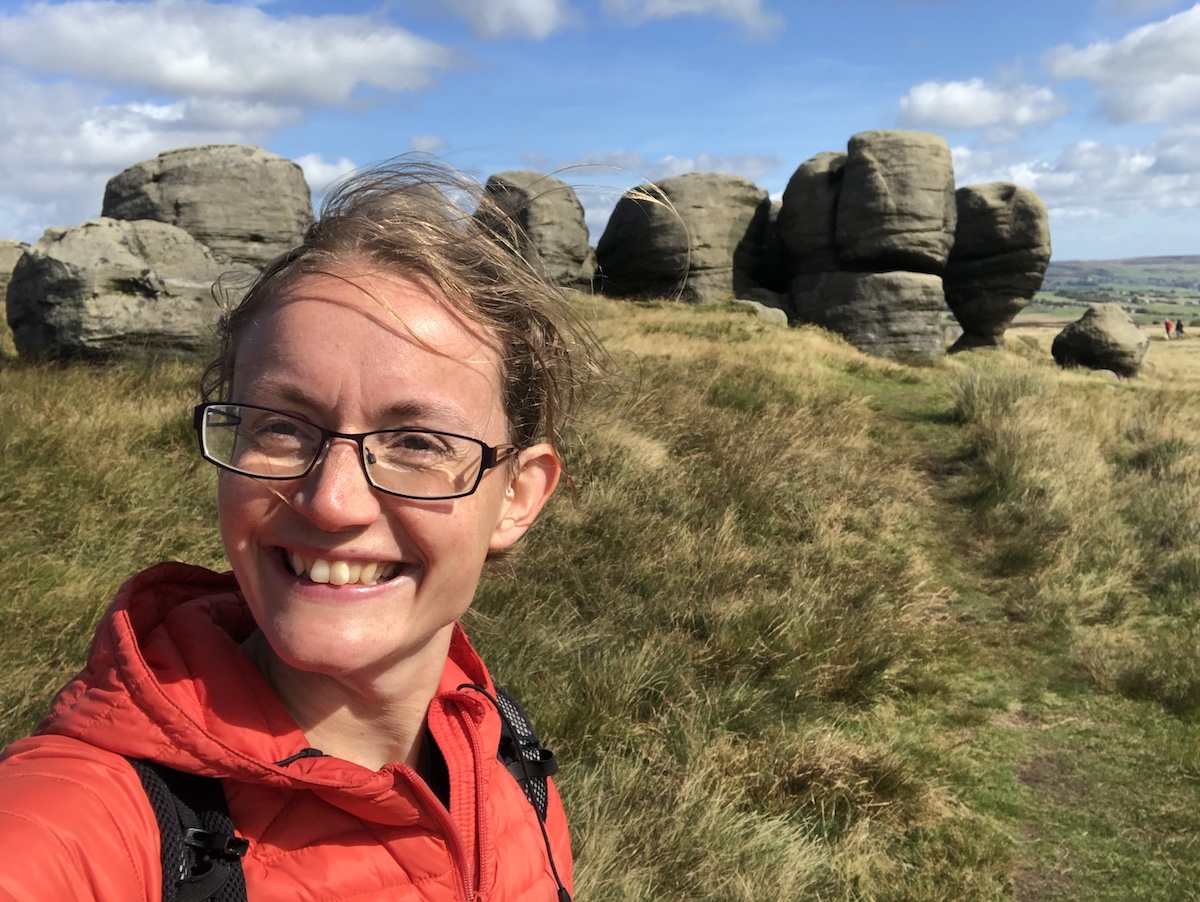 "I can already see the outdoor industry struggling. We're made up of very small businesses and a significant amount of those are individuals who are sole traders (like myself) or freelancers who work for other small companies. Many of us have taken the difficult decision to cancel courses and events for the time being, with some doing so until the end of April and others anticipating it taking much longer to resolve and cancelling further into the future. It's the right thing to do in the crisis but it doesn't make it any easier.
"I've both had work I had planned cancelled and been unable to attend a course myself which was cancelled – it's frustrating, but I appreciate it's necessary."
"We feel like we have no control and no support. I am lucky in that I have another income to support myself (though at a charity which is struggling financially and might suffer in this crisis) but many people don't have that luxury. Some companies I freelance for have staff looking for work in alternative sectors as businesses and schools cancel work.
"It's challenging, and there's the knock-on impact on local tourism. We all work in areas which rely on tourism and therefore accommodation providers, cafes, shops and other businesses will be badly affected.
"As an individual, I'm keen to ensure self isolation doesn't mean I don't enjoy the outdoors but I worry about how much longer will we be able travel to do that. I've had conversations with friends who feel it's ok to meet as groups to enjoy walks and activities, as a way of retaining good mental health, and others who are rightly observing self isolation and only being outdoors alone or with family. For people who suffer with mental ill health this adds extra stress.
"I'm keen to ensure people continue to get outside, though. As gyms and climbing centres close, being outdoors is a great way to continue to exercise and feel calm and centred, ensuring we retain good mental health. Turn off social media and listen to the spring birds and enjoy a long walk."
"I'm going to walk as much as I can."
Eilir Jones, walking when he would have been working
"Last Friday was a perfect mountain day. With early spring sunshine and a brisk breeze, I arrived at Llanddeusant at the foot of Bannau Sir Gar having dropped my two daughters off at school. With six hours before I had to collect them, I had enough time to scoot up into the hills from Llanelli and to get back again.
"Then my phone rang. My first inclination was to turn its noisy nuisance off. But I saw on the screen that it was a Turkish number, where I was due to be on Monday 16th March for a week's workshop on nutrition. The caller, my customer, told me that Turkey had sharply changed its policy and that I could not travel. It wasn't unexpected and likely to be the first of a series of cancellations.
"My usual routine is alternating weeks of parenting my two daughters (18 and 12) with weeks of advising food producers, mainly in developing countries, of how to produce food in a sustainable, healthy, welfare-friendly, environmentally-friendly and profitable way in my role as a consultant nutritionist. I help my customers improve their carbon footprint enormously, easing my consciousness about being a frequent flier. My work also means that the poorest people in the world can have access to some of the best foods available. But for the next few weeks, my work will now be done remotely – a very poor substitute, but the only substitute.
"So – what to do? Well – why not more walking?! I live right on the Burry Estuary, with a constant breeze and very few people – nowhere with cleaner air! That gives me access to 800+ miles of the Welsh Coast Path right at my door. Or why not a second round of the Welsh 2000ers? So, no more complaining about no time to get walking – now is the perfect opportunity to make the most of this unexpected time. Whilst hoping that the UK does not get affected as badly as other countries, there's no point wasting the time and being negative – I'm going to walk as much as I can – as well as cleaning the garage out and doing all the other tedious things I can with this unexpected time. One thing is clear – when this is over, no early-retirement required here!"
"To cancel is very hard to stomach"
Ash Routen, Arctic adventurer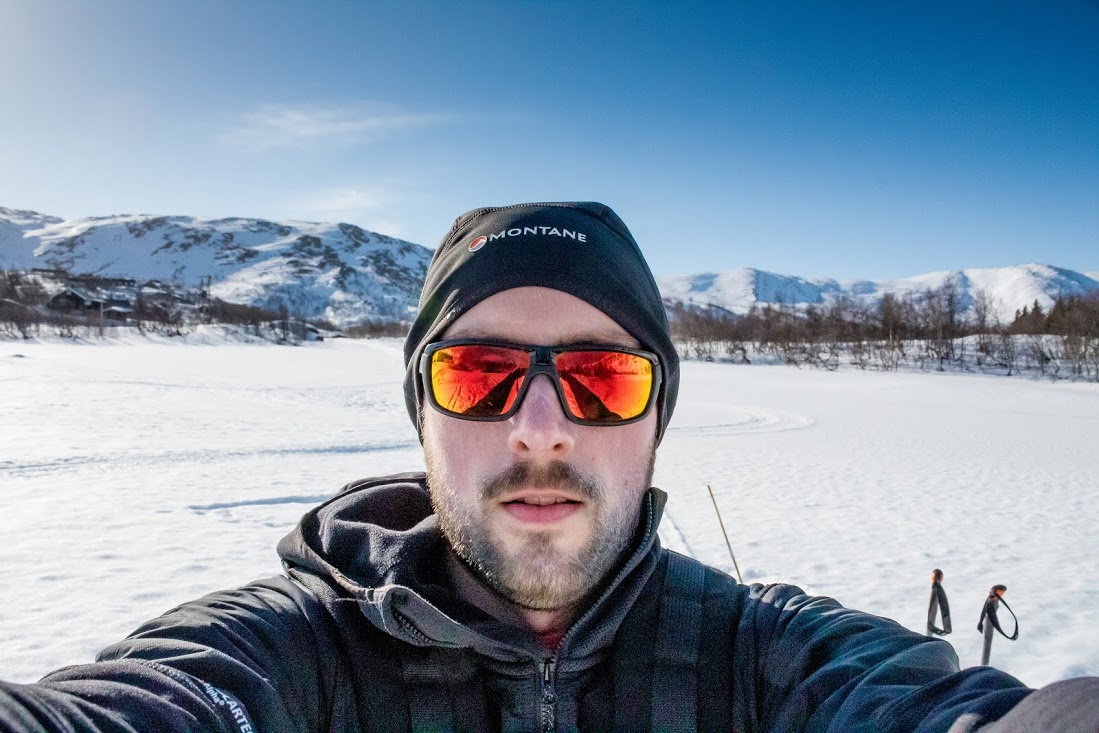 "I've been planning to trek 700km along the coast of Baffin Island in the Canadian Arctic with a friend for the past 18 months. We've both sunk in the equivalent of a small flat deposit in money terms, thousands of emails, many phone calls, and for me, two preparatory trips. I can sum up my disappointment like this – beyond friends and loved ones the Baffin trip has almost been my sole focus in life for nearly two years. You become obsessed with planning, and it's always there in most of your waking thoughts. We all need purpose in life, and for me such trips are the purpose. So to cancel is very hard to stomach. Sure the world has bigger fish to fry, but that doesn't mean we can't be disappointed.
"We shipped up food and equipment ahead of time. It's much cheaper than trying to take hundreds of kilos through normal airline baggage. So we'll lose money on those shipping costs and some of the perishable food items. I've also sunk thousands into equipment which will lay dormant for another year. In terms of our flights and short stays in hotels on Baffin – both are very, very expensive, and it's not yet clear how much we'll get back.
"I really feel for the many others who planned expeditions who will lose large sums of money. For example, for the second year in a row, the North Pole season (i.e. guided last degree ski expeditions) is off. Now there we're talking about life changing amounts of money down the drain.
"I think folks who go on expeditions or do adventurous things are perhaps well-placed to put broken dreams and the general coronavirus panic into perspective. Uncertainty and fear come with the territory, and disappointment is all part of the game.
"I take some solace in the fact that we might be able go again next year. But in the meantime I'm looking forward to getting out walking and wild camping in the Peak District or the Brecon Beacons over the next few weeks. I need the outdoor fix that I'm going to miss out on, and the British Hills can be just good as far flung wilderness areas."
"No hiking here in France for the foreseeable future"
Penny Walker, Pyrenees-based Adventure Creators (www.adventurecreators.com)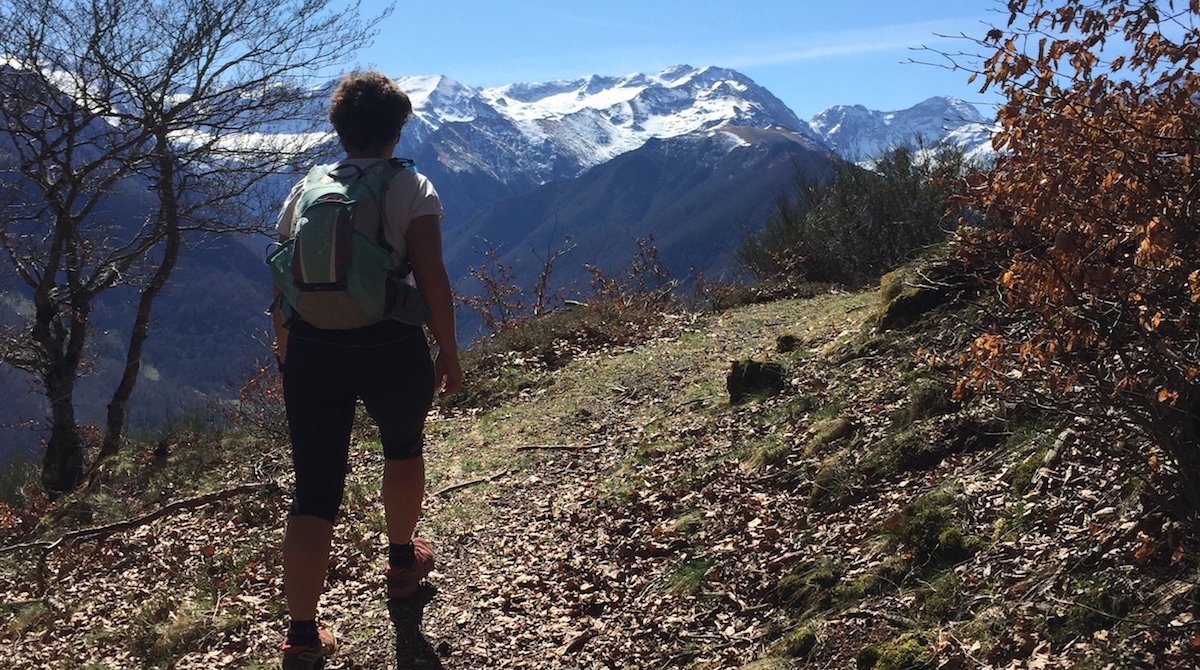 "Following the French government's latest emergency measures, the country is now on lockdown. People are only allowed to leave their homes for the following reasons;
"1) To travel from home to work when homeworking is not possible
2) To shop for basic necessities in authorised local shops
3) To go to a health care professional
4) To travel for childcare or to support vulnerable people
5) (THE IMPORTANT ONE) To exercise only on an individual basis (not in the company of others) and this only in the vicinity of your home
"Quite how far we can push 'vicinity' is yet to be tested. We're hoping the local enforcement authorities will give us some leeway here and accept that by heading into the mountains for a hike we're taking by far the healthiest and least risk option and it should be permitted.
"Plus, wasn't outdoor therapy, which includes germicidal sunshine and disinfecting fresh air, used to great effect in the Spanish Flu epidemic of 1918-20?! Also exercise improves your mental state and lowers cortisol which in turn improves your immune response!
"Two weeks without hiking in our beautiful Pyrenees mountains is going to be tough so I'm hoping we can get around the rules."
UPDATE: "Regarding restrictions on exercise in France, there is zero flexibility. Only a stretch of the legs around your home is permitted. So no hiking for the foreseeable future. Wonder if the UK will follow suit?"
"I was supposed to start the Fishermen's Trail today
Dan Hine, stranded in Italy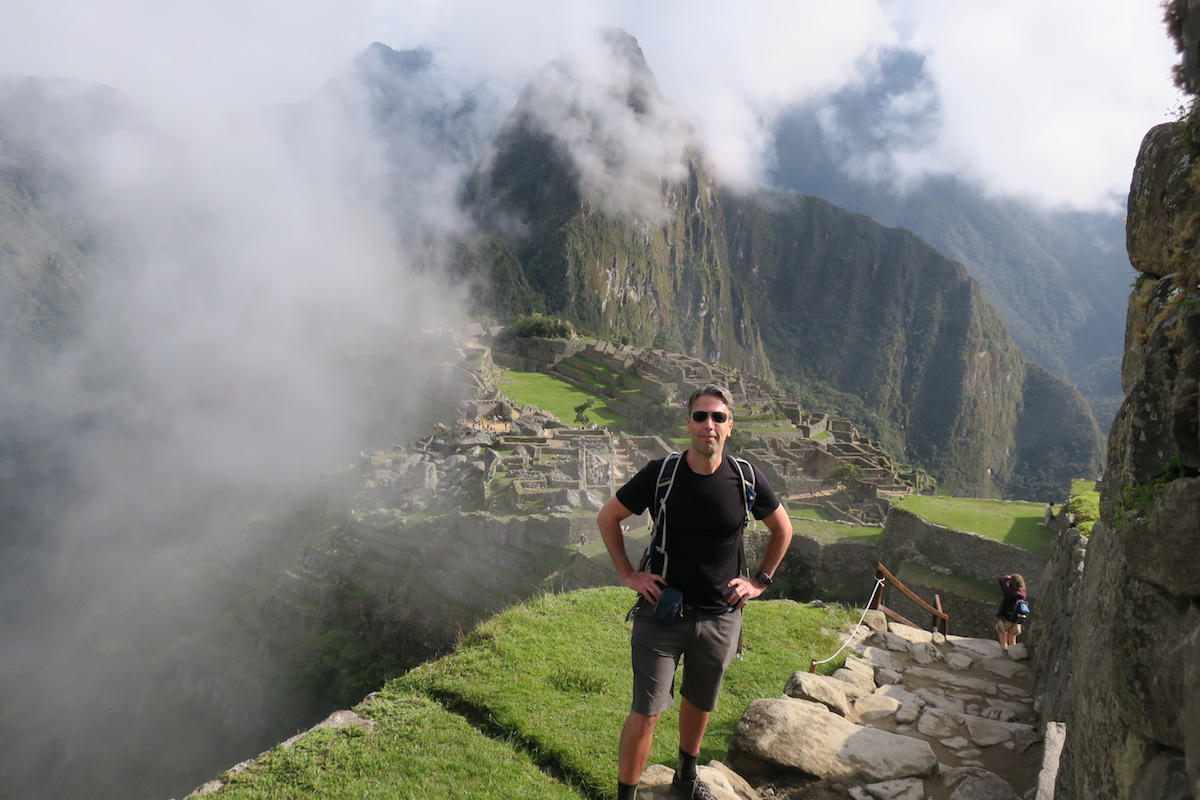 "I only heard of the Rota Vicentina in mid-February after seeing a YouTube video of a guy who had done it. I had holiday entitlement to use before the end of March and this sounded ideal – short flight, rugged Atlantic Coast and spring sunshine.
"I booked flights from Manchester to Lisbon from 14th to 28th March with a plan to hike the Fishermen's Trail from Porto Covo and end in Sagres with a couple of days rest before heading home.
"I had booked all my hostels through Booking.com and on the day before my departure i received a notification that one of my bookings had cancelled. I hastily found another hostel to book and the next day headed to Lisbon.
"After a night in a hostel in the city, I woke to find two more of my accommodations on the trail had cancelled. I boarded the coach to Porto Covo and tried to find alternative accommodation en-route.
"I arrived at the Ahoy Hostel and the owner explained that each guest would have a dorm to themselves for their own safety and the next day he was closing the hostel. I had a discussion with him and he explained that similar actions were taking place at accommodation all down the trail and it would be extremely difficult to source accommodation and food along the trail and it would likely get worse over the next couple of days.
"I made the decision to cut my trip short and I returned to Lisbon the next day. Now [on Tuesday 18th March] I'm sat in Lisbon airport waiting to board a flight back to what could be a very different UK to the one I left only four days ago!"
"I feel so bad for the people we had to let down"
Sarah Hall, cancelled a Coast to Coast walk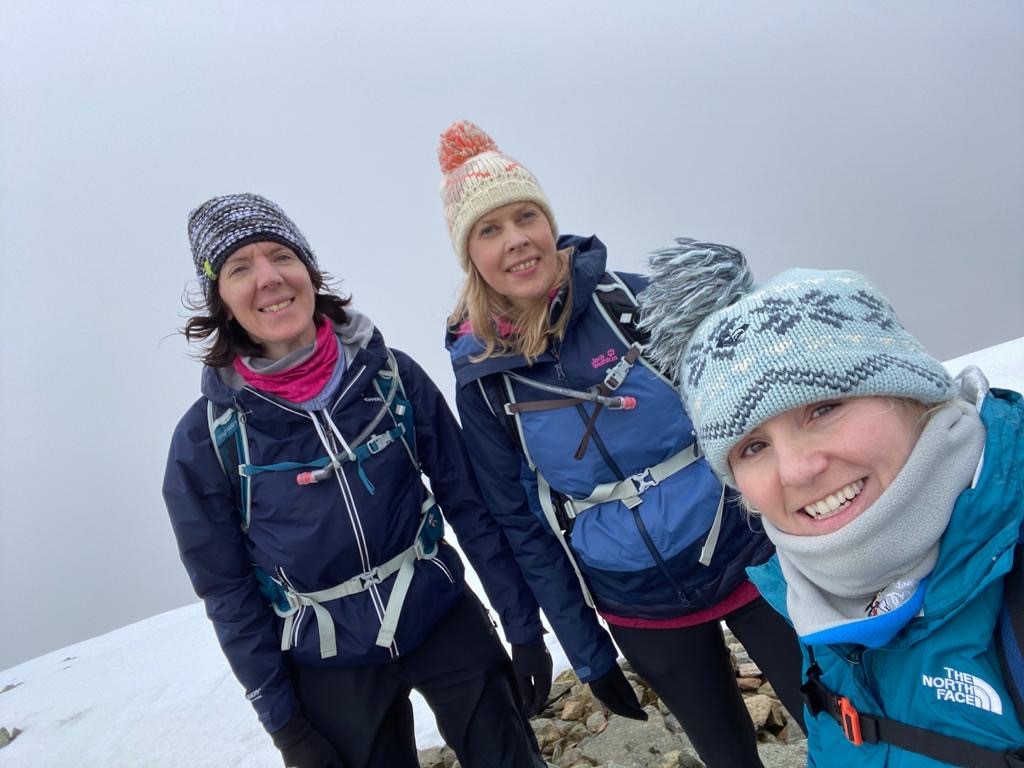 "I'm part of a group of mums that regularly enjoy fell-walking holidays and days out. We had been planning for a few months to walk a section of the Coast to Coast from St Bees to Grasmere staying in pubs and youth hostels on the way.
"Unfortunately, due to the announcement that non-necessary travel, social distancing and pubs should be avoided, as disappointed as we were, we felt it was our responsibility to cancel the trip. I feel so bad for the hotels, hostels, pubs and sherpa luggage transfer service that we have had to let down, but we vow to go back as soon as it's safe.
"In the meantime we are lucky enough to live in the beautiful Forest of Bowland. Stunning countryside and fells can be accessed from the doorstep. So my plans are to get outside as much as I can for exercise and my mental health. I'm near to the Lakes too and currently bagging Wainwrights so I hope to continue this, taking sensible measures to keep a distance between myself and fellow walkers, although I worry this may be classed as non-necessary travel.
"I really hope we aren't made to stay indoors and endure a full lockdown as being outside in the countryside is what keeps me healthy and sane! I'm so grateful not to be stuck in a city."