Blue skies are in short supply at this time of year – but you can still have a good time in bad weather. With features spanning Snowdonia, the Highlands and the Alps, the January edition of The Great Outdoors is all about embracing whatever the elements choose to throw at you.
Winter is a mixed delight for hillwalkers. While fresh snow dumps, frosty peaks and spectacular white vistas are always a possibility, you're just as likely to be faced with howling winds, grey skies and endless mizzle. The key to making the most of the mountains during Britain's fickle winters (and summers, for that matter)? Embrace the awfulness.
In the January issue of The Great Outdoors, Iona Andean describes a fun and camaraderie-filled bothying expedition in the Grey Corries that succeeded despite of (even because of) bad weather. Read her tips on how to plan a bad weather expedition, then flick on to Nick Livesey's feature on tackling Cadair Idris in challenging winter conditions for more proof that the forecast needn't spoil a day in the hills.
Also in this issue:
Andy Wasley explores the lesser-known fells of the eastern Lake District on a Mosedale bothying adventure
Richard Hartfield unites backpacking and mountaineering on a spectacular crossing of the Alps 
Discover the gear that wowed our judges in The Great Outdoors Awards 2021
PLUS Find out how to spot the Northern Lights from Britain, discover how the outdoor industry reacted to COP26, peruse our Christmas gift guide, read Alex Roddie and Judy Armstrong's review of base layers, 5 wild walks, and much more.
How to get a copy
Order a single copy of this issue and get it delivered with free postage.
Take out an annual subscription and take advantage of our new subscriber offer (£15 for your first 6 issues).
Download the digital version to your tablet or smartphone and start reading straight away.
Take advantage of our special lockdown offer (3 issues along with the accompanying digital editions for just £9.99 plus free postage, with no ongoing commitment to subscribe.)
Buy it in shops across the UK.
Read more: a look inside the issue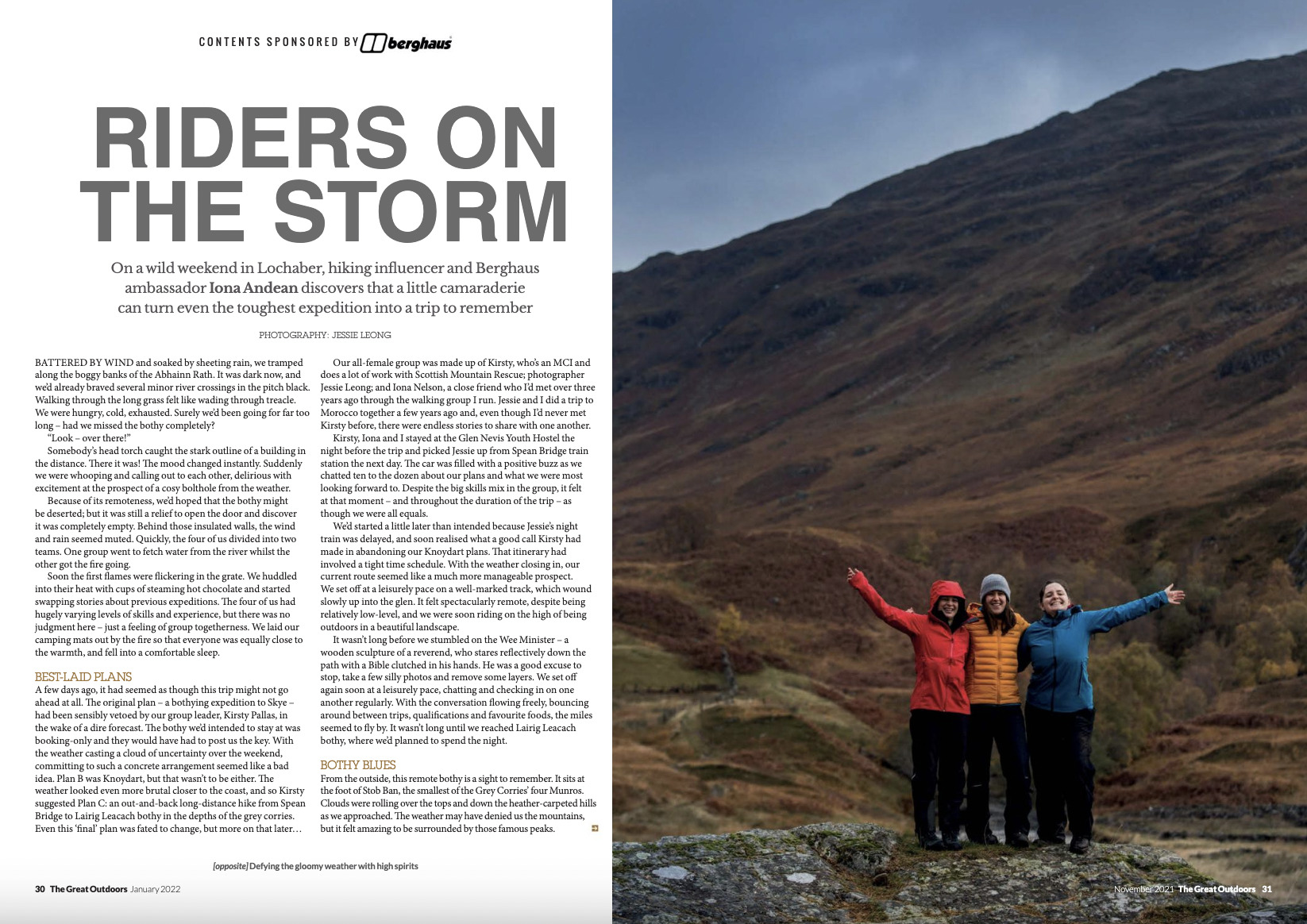 Riders on the storm: On a wild weekend in Lochaber, nurse and adventurer Iona Andean discovers that a little camaraderie can turn even the toughest expedition into a trip to remember.
"Somebody's head torch caught the stark outline of a building in the distance. There was the bothy! The mood changed instantly. Suddenly we were whooping and calling out to each other, delirious with excitement at the prospect of a bolthole from the weather."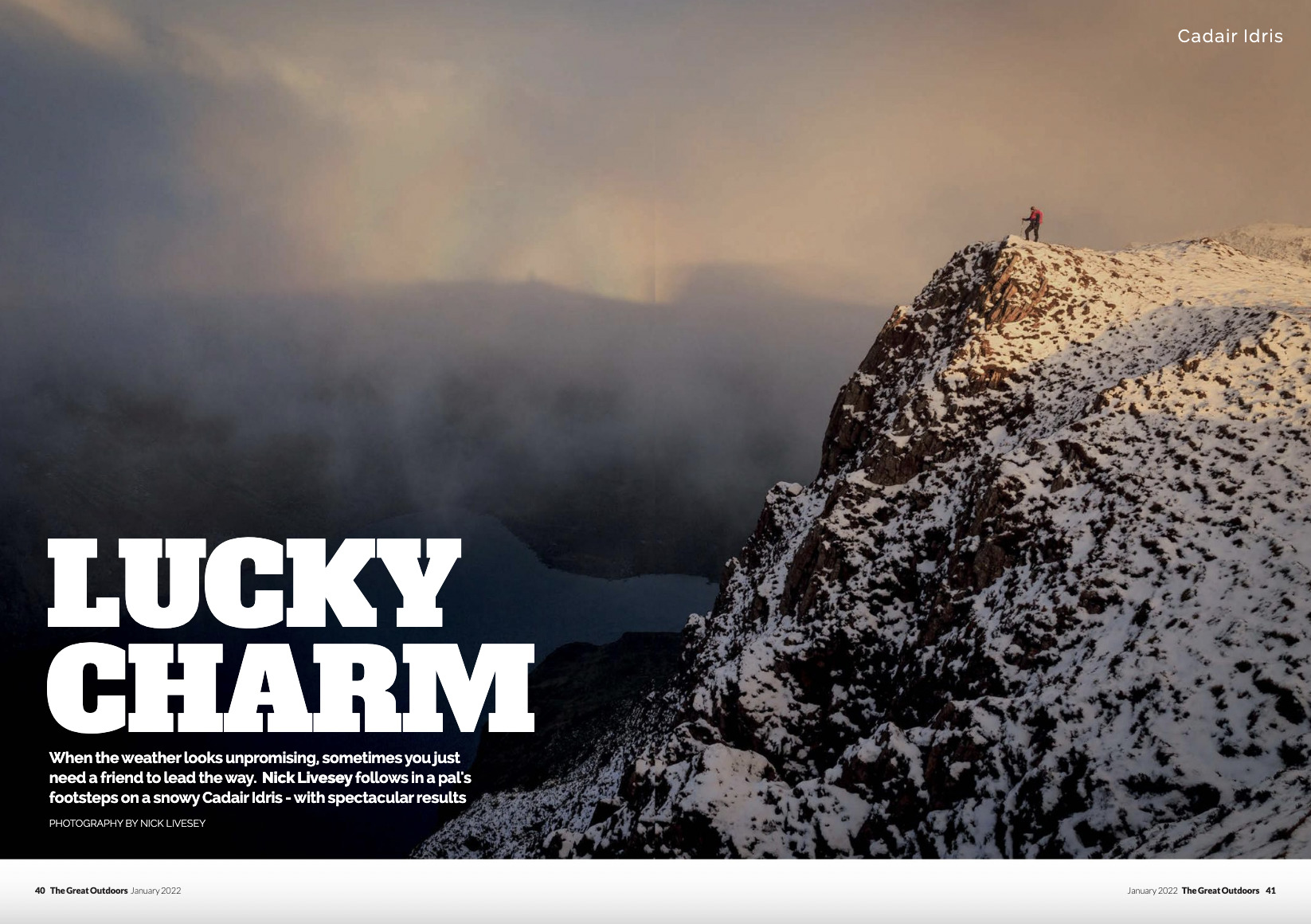 Lucky charm: When the weather looks unpromising, sometimes you just need a friend to lead the way. Nick Livesey follows in a pal's footsteps on a snowy Cadair Idris – with spectacular results.
"Our world of murky white took on a warmer, milky hue, before a big hole appeared above us, revealing a patch of pristine blue. My mood immediately soared, overcome with the enchantment that comes from such unexpected changes in upland weather."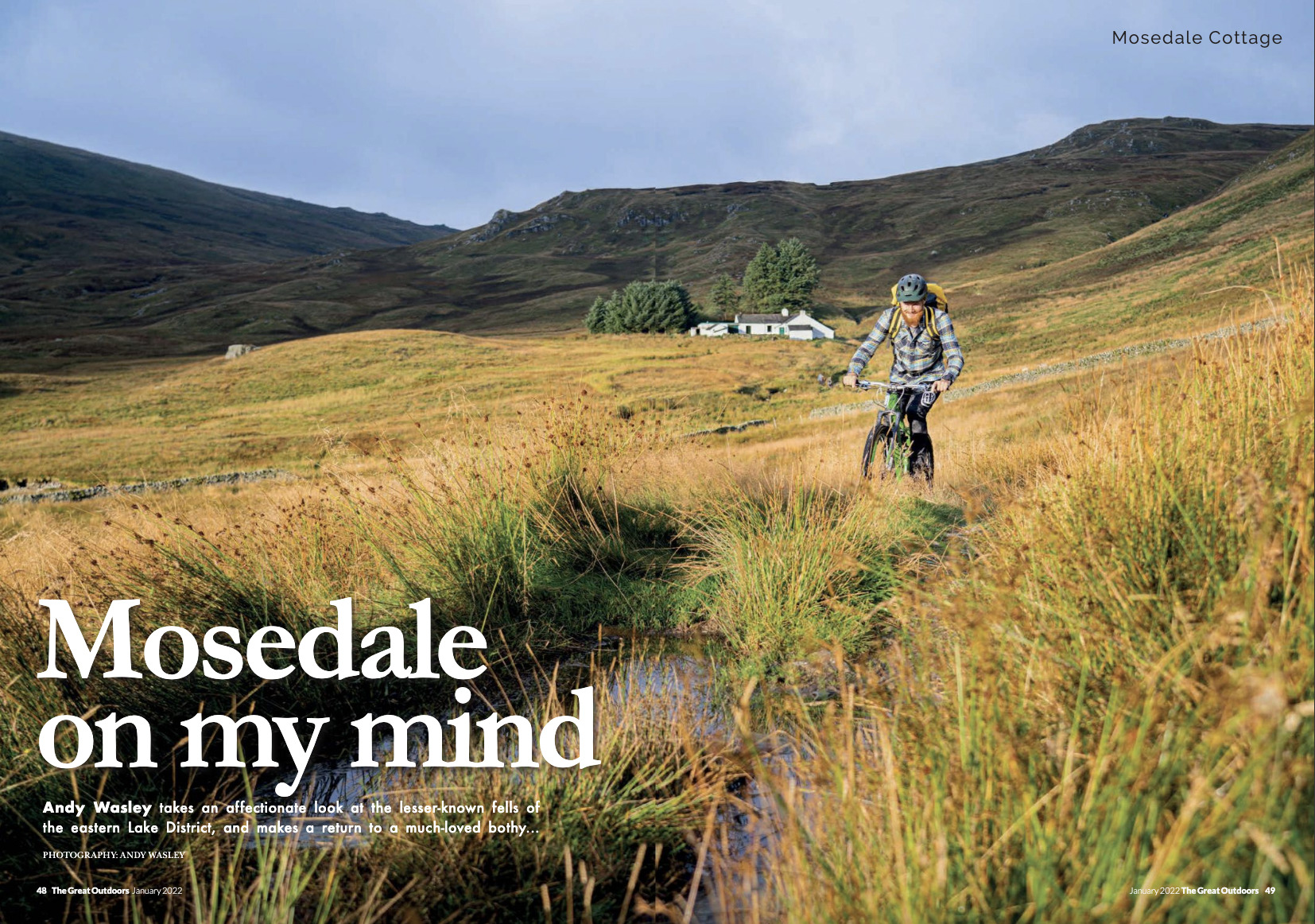 Mosedale on my mind: Andy Wasley takes an affectionate look at the lesser-known fells of the eastern Lake District, and makes a return to a much-loved bothy…
"I paused for a moment, turned my torch off, and immersed myself in darkness for the first time that evening. A light wind has dispersed the fog. Gatescarth Beck trickled furtively into the dark. As my eyes adjusted to the night, I could just see Branstree's high black bulk looming above me against a dimly glowing sky studded with stars."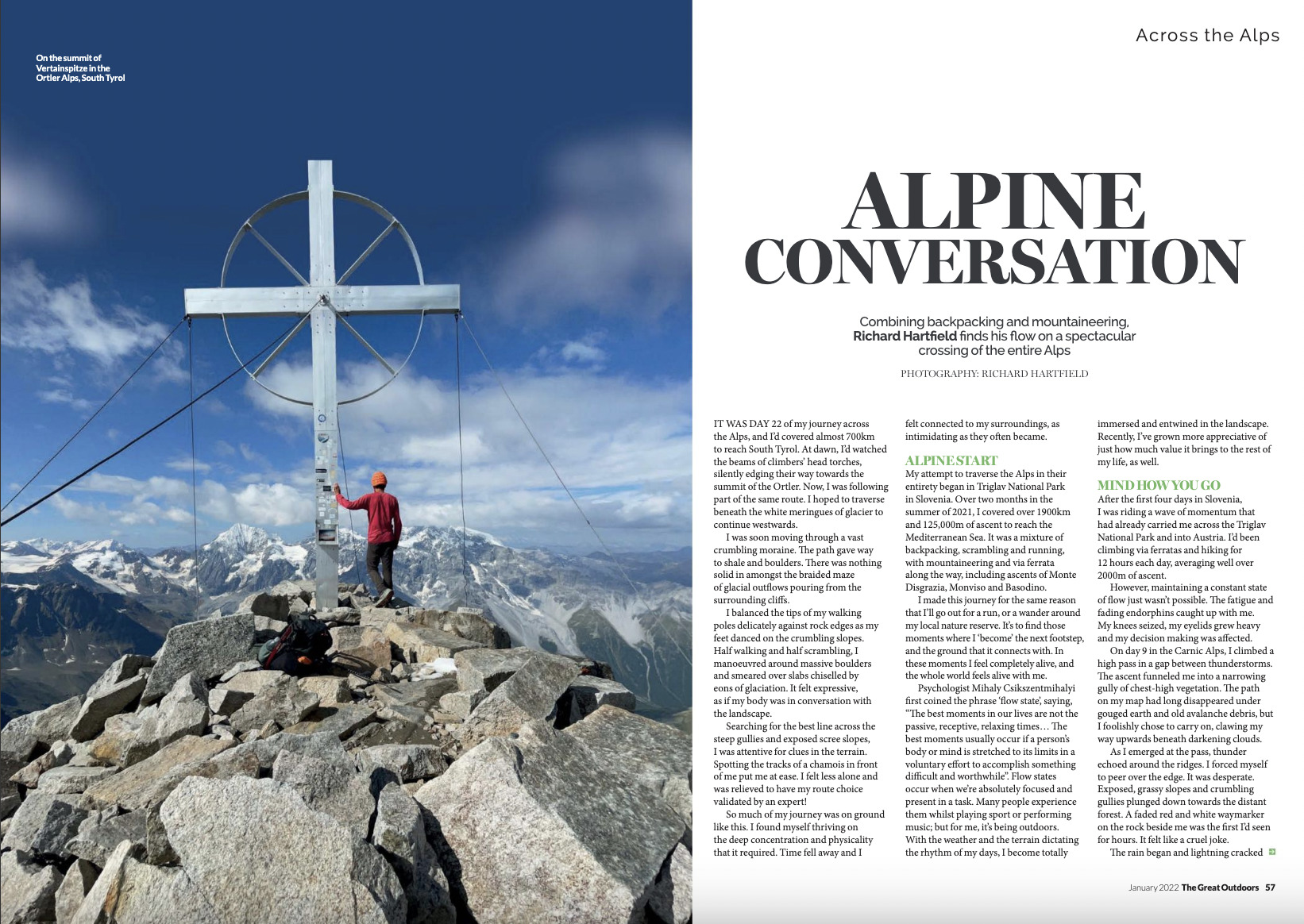 Alpine Conversation: Combining backpacking and mountaineering, Richard Hartfield finds his flow on a spectacular crossing of the entire Alps.
"Living and moving through the mountains for almost two months brought with it that slow-burn immersion that only backpacking can provide. I felt I could read the terrain instinctively and feel subtle shifts in the weather. I found myself slowing down, wanting to take it all in."
Order a single copy of this issue and get it delivered with free postage.