Airbnb can now match tourists with locals who want to show off the best of where they live
---
Online booking platform Airbnb has already changed the way people travel by making finding a last minute room as easy as a few clicks. But now it turns out their revolution is far from finished, in fact it might have only just begun.
The company has just announced that from now on it will not only help people book a place to stay but it will help them to power their whole trip. With the new Airbnb Trips it has added the world's largest list of unique experiences that are all hosted by local people.

Currently available in 12 cities worldwide, including London, the experiences range from the eclectic to the transformative and are designed to offer something that cannot be found anywhere else, whether it's being taken on the best local hiking or running routes or even finding the best craft beer bars or music venues.
This new tourism innovation means that it's not just those with property who can offer their services on the platform, it's open to those who have an interest in people and a passion worth sharing with others.
Like Giulio in Florence. He's a certified truffle hunter who has been roaming the countryside of Tuscany all his life and now, through Airbnb, he's offering the chance for visitors to the city to come out and join him for two days. He teaches people the basics of truffle varieties and the characteristics to note of each one and at the end of the course serves up a gourmet truffle tasting at his own home.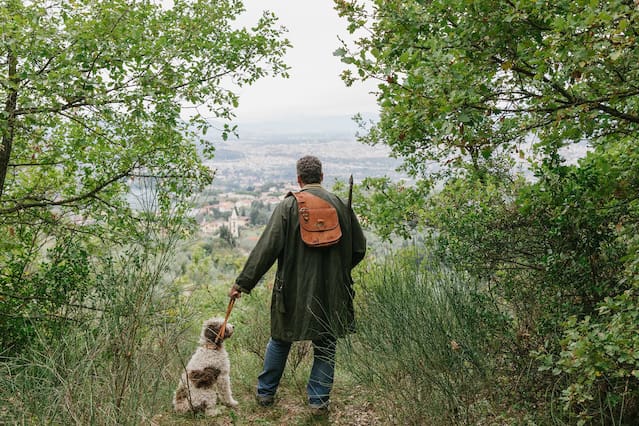 Or there's Nicki in San Francisco who has created the Zen Explorers experience. She asks guests to "trade in your cell phone for a pair of hiking shoes, and go back to a time when 'tweet' was the sound a bird made." On her three-day course she takes people around the Bay Area's best beaches and forests, offering hiking, kayaking and beach bonfires.
The list of hosts signing up to offer their unique experiences is already growing fast, and in turn, so is the potential to make a break away from the tourist trail and to really unlock a city.
To find out more about Airbnb Trips visit airbnb.co.uk