This weekend's Adventure Show: Grinduro biking endurance, Boots and Beards, and loch-bagging
What: The Adventure Show
When: Sunday 4 November, BBC 2 Scotland, 19.00
November's monthly BBC2 Adventure Show this weekend features a bike challenge with a difference – the Grinduro. "It's not a sufferfest," says co-presenter Dougie Vipond, "but a great social event and a chance to take part in a major 83km biking endurance event which isn't quite so competitive."
However, participants who do like the challenge of competing have to push hard on 4 separate timed stages if they want to come in winning. The rest of the time the participants can just enjoy the ride, in amazing scenery and weather, with time to recover and socialise in between sections.
The event takes place off road over asphalt, on gravel paths through forests and on some roads. It attracts many international participants riding different kinds of bikes.
Over 240 participants came from far and wide for this year's event which was staged on the Scottish island of Arran for the second time. Many travelled over 5,000 miles to take part, coming from the USA, Australia, the Czeck republic, the Netherlands and Belgium as well as Scotland, Ireland and England.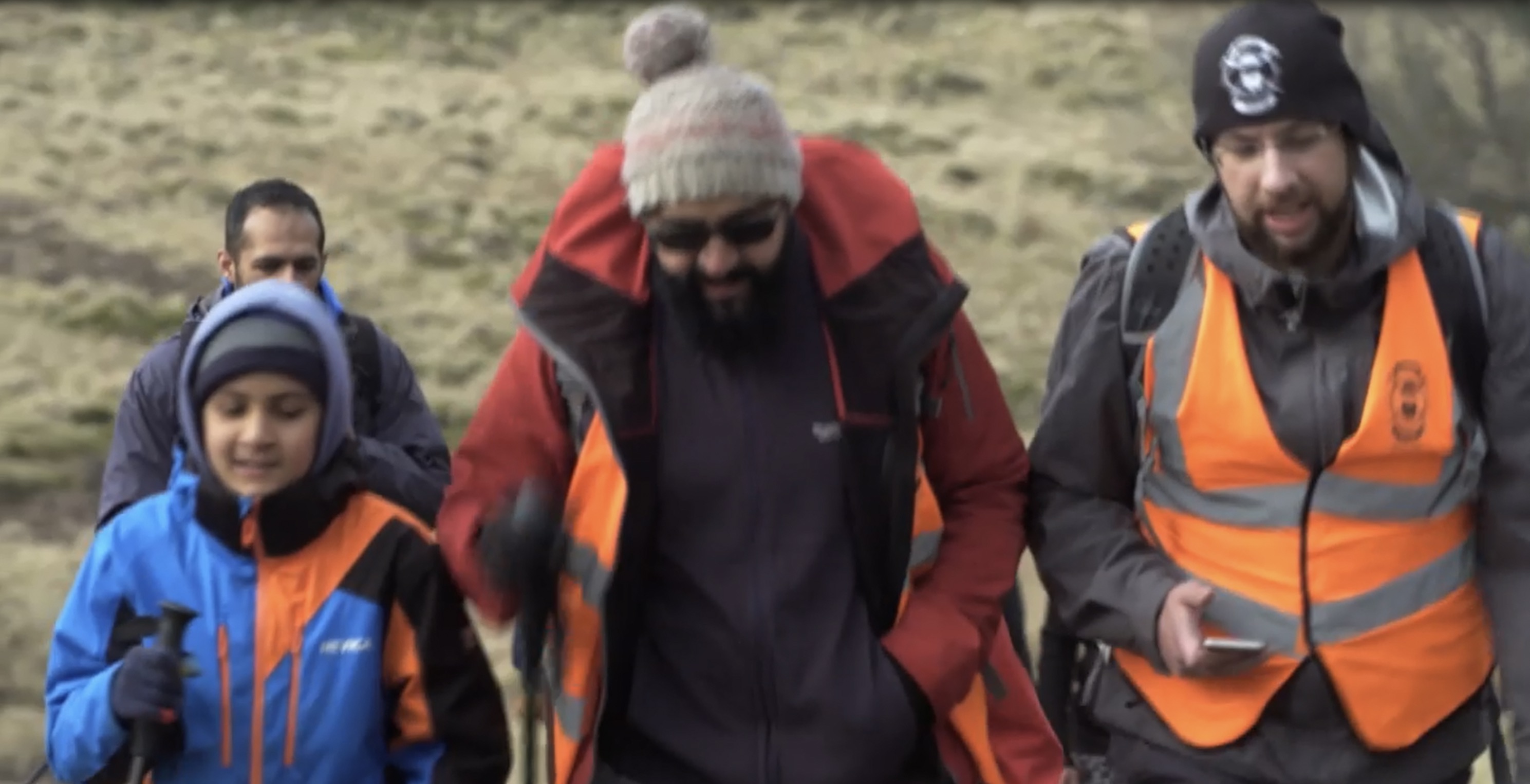 Also in this week's Adventure Show is a piece on 'Boots and Beards' and 'Bonnie Boots'. Set up by a Black and Minority Ethnic group in Glasgow, these walkers take folk out into the Scottish hills. They talk about how they have grown up in Glasgow but rarely took to the great outdoors, and needed to learn about the special equipment required for hillwalking – but the benefits for health and fitness have earned them awards for what they've done.
Finally, the show includes an item on 'loch bagging' – a new activity rather like Munro-bagging, but which involves getting a good deal wetter…