Expedition medic Philippa Hardy takes medicine to the extreme in Arctic Norway, learning how to deal with cold-water immersion – by doing it herself
By Philippa Hardy
Two days before my arrival in Norway, I was busy packing away my ice-climbing gear after three perfect days in the Scottish Highlands. The polar medicine course WhatsApp group was buzzing away and I was vaguely paying attention to the multiple questions regarding kit and logistics. But the sunset over the mountains of Torridon seemed far too worthy of my attention, and I figured I could catch up on the goings on in front of the fire in a few hours' time.
The course I was attending would take place 30 minutes from Alta, Norway, at Suolovuopmi Lodge, set at 69° northern latitude on the high Finnsmarksvidda plateau deep in the Arctic wilderness.
The mountain lodge network in northern Norway had originally been developed by the state to give doctors, priests and officials a place to spend the night when traversing the area. Lodges were positioned around 30km from one another, a distance that could be travelled by foot in one day, and owners were obliged to house travellers.
Suolovuopmi was the first lodge built in Finnmark and still has close associations with the Sami people of the local area. It really was a home from home: baked goods and delicious coffee were served by the log fire each day, and the staff were incredibly attentive, making sure we were well looked after and fed to face our expedition on the vast Arctic plains.
Faculty
The polar medical course was run by four faculty members from World Extreme Medicine, and was well into its second decade, a testament to the excellent delivery from the staff. It aims to equip medical professionals with the skills necessary to accompany expeditions in polar environments without becoming a burden themselves.
Zac Poulton, the newest member of the team, met me at the airport. Zac has been a mountain guide in some of the world's most remote locations and has recently worked with ALE in Antarctica. His own mountaineering experience includes the north side of Everest and Mount Vinson, and he has recently moved on to doing more remote film work with the likes of Planet Earth II.

Matt Edwards, the course leader, has been the doctor on many expeditions. Most notably, he has spent 18 months working for BASMU, the British Antarctic Survey medical unit, and currently has an educational fellow position with London's air ambulance and the Institute of pre-hospital care.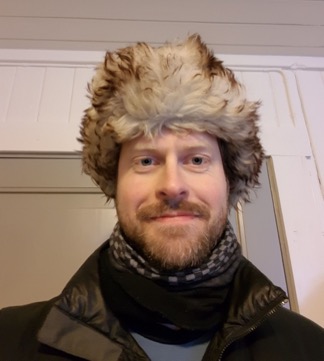 I was privileged to meet another faculty member, Chris Imray, a British vascular and renal transplant surgeon and the pioneer of the
UK's frostbite service
. I was fortunate enough to spend a few meal times picking his brain on the subject and will be following his future endeavours to complete the 7 peaks, with only Mount Vinson and Elbrus remaining. (If you would like to donate, he is
raising money for the circulation foundation here
.)
Completing the faculty is Ben Cooper, who has worked as an A&E charge nurse for over 12 years and is a member of of the Edale Mountain Rescue team. He has spent many seasons working in Greenland, Iceland and Antarctica. He has a wealth of knowledge and kept the group in check, making sure we were adequately prepared, and treated our injuries.
Delegates
The group of delegates consisted of 14 medical professionals from all walks of life, from Australian paramedics, Brazilian and British remote GPs, and nephrologists from Scandinavia. I was the youngest and least experienced on the course and definitely had a lot to learn from the others. Everyone had their own awesome tales and we were all really keen to get stuck in to the course.
The main elements revolved around cold injuries such as frostbite, cold-water immersion and hypothermia. Risks of such injuries were explained and practical elements of how to avoid these were integrated into almost every aspect of the course. Factoring in wind chill to the already harsh -35˚C temperatures when skidooing and dog sledding was imperative to avoid frostbitten extremities. Mitts became essential parts of our equipment – even a few minutes without gloves proved dangerous.
It was a significant learning point for us all that even as medical professionals we are vulnerable in unfamiliar environments
It was an honour to be lectured by Professor Chris Imray on cold-weather injuries. He has countless publications on cold-weather injuries, which can be found on his website, and is regarded as one of the UK's sole experts in treatment – often preventing unnecessary amputations by surgeons less versed on the topic of frostbite. Professor Imray has had first-hand experience of the body's physiological adaptations to extreme altitude as part of the Caudwell Xtreme Everest Expedition, where he summited Everest from the south side alongside four other expedition members. On this expedition he was involved in one of the highest ever successful rescues via the South Col camp. You can find out more about the Xtreme Everest expedition and the subsequent research here.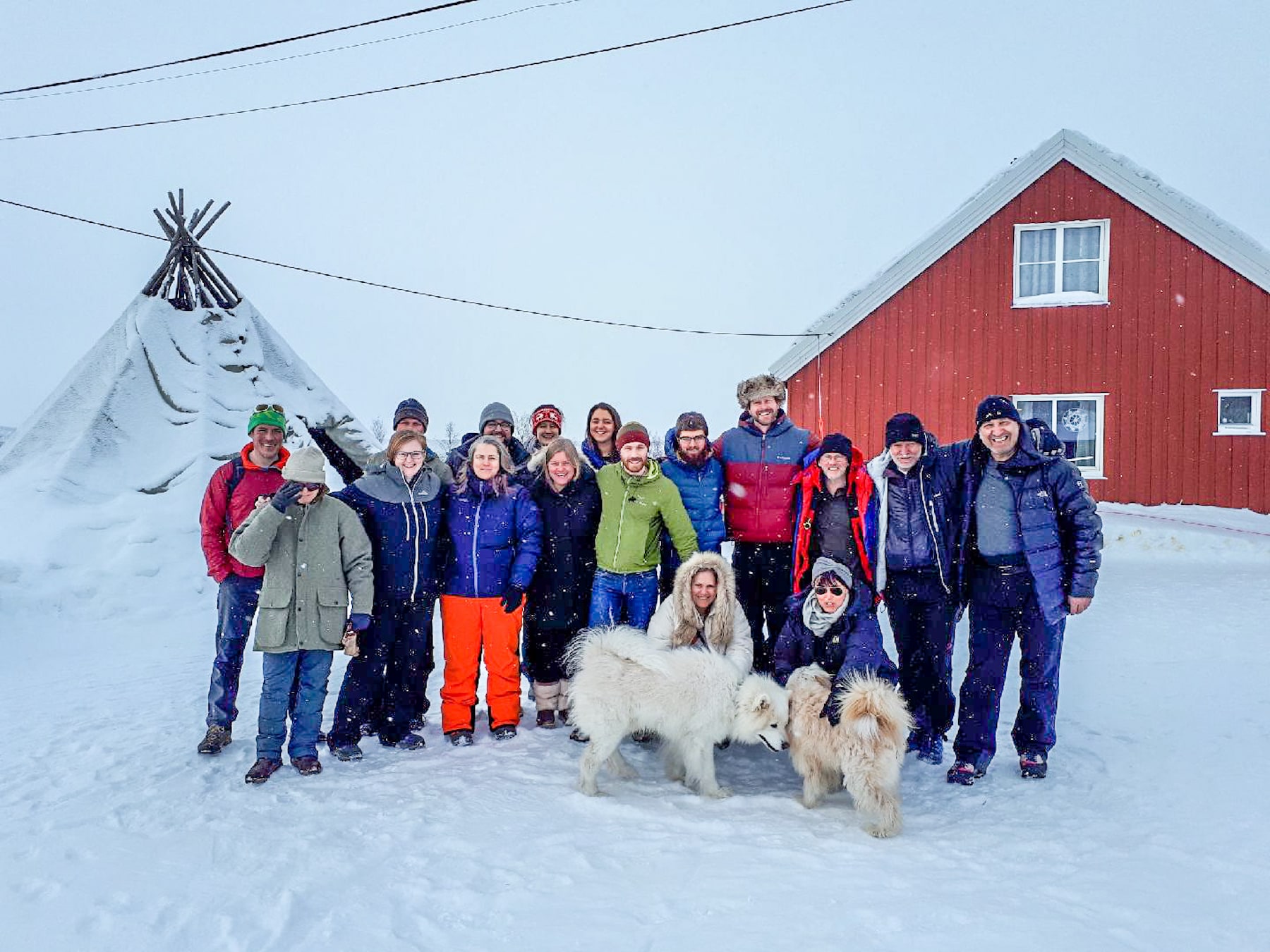 Cold-water immersion
One of the highlights of the trip for all was the cold-water immersion exercise. Our hosts from the lodge had spent the best part of two days removing a layer of ice 3ft deep from one of the nearby lakes. Overnight, the 2m squared hole had already frozen and the chainsaw reappeared for a final time before Matt perfectly demonstrated the body's physiological response to immersion. Despite witnessing him calmly explain the sensations we were about to experience, that did not prevent my irrational gasping upon entering the water – I felt like the breath had been completely removed from my lungs, and my chest was being crushed from within.
Most of the group rose to the challenge and we all had the pleasure of experiencing the 'screaming barfies' first hand afterwards. Later, over dinner, we were mesmerised by the medical miracle of Anna Bågenholm, who survived over 80 minutes submerged in a flowing river during the Norweigan winter season. 'You're not dead until you're warm and dead' had never been more real.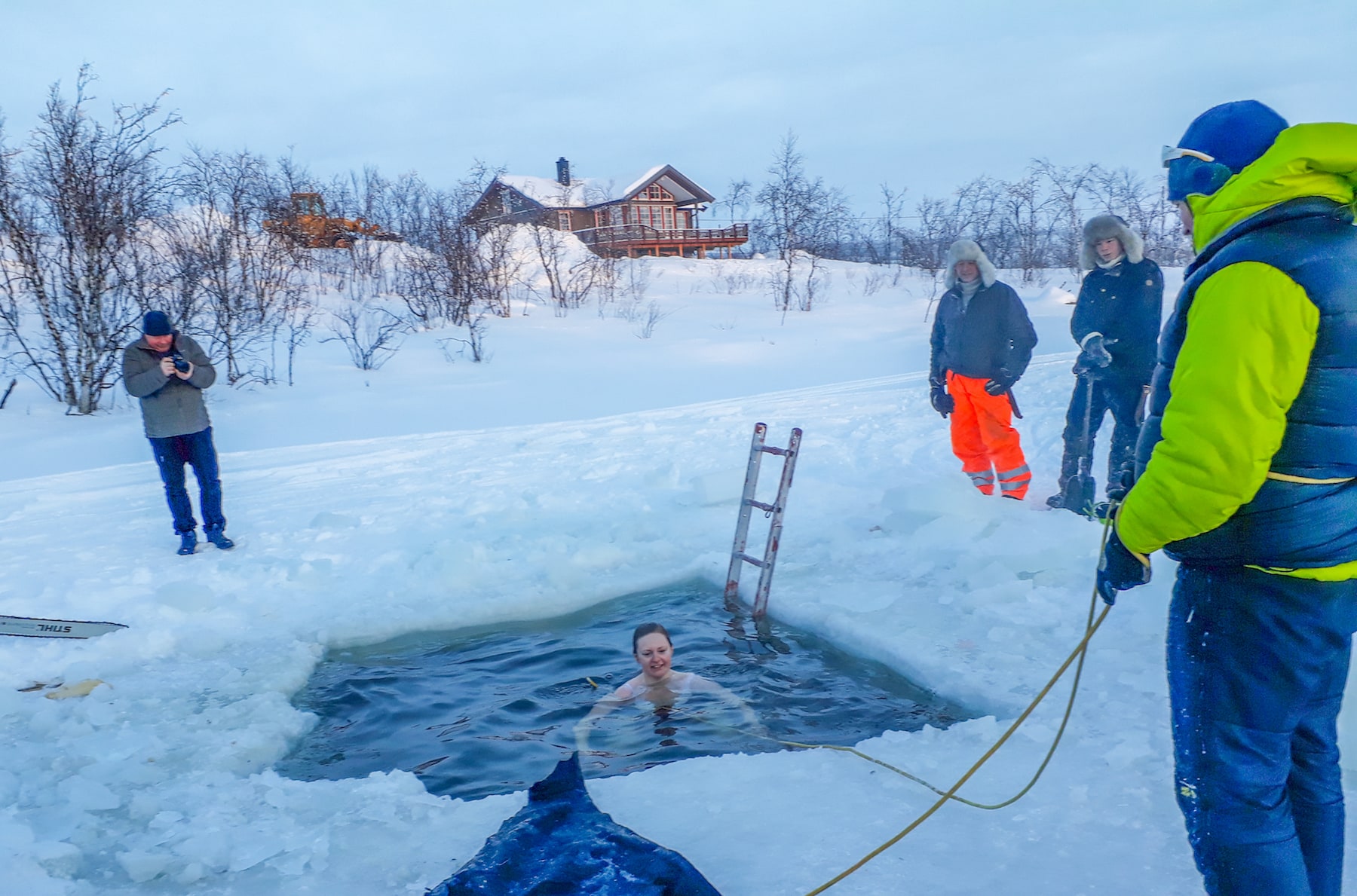 Expedition
Our cross-country skiing skills were tested during the first night of our mini-expedition. We set off at 8pm with a challenging uphill path and continued for a further three hours through the frozen lakes of the Arctic desert. A ban on torches meant we tuned into our night vision and we were thrilled to be accompanied by a dancing aurora borealis.
It is far harder to put a femoral splint and pelvic binder on a patient when they are two feet deep in snow
A few members of the group struggled with temperature regulation and the faculty were put to the test on arrival at the camp site when it became apparent one person had worked up an early sweat and was now suffering from moderate hypothermia. At this point, she was shivering rigorously and her decision making was severely impaired. Later in the week, our group member was able to recount her version of events; it was a significant learning point for us all that even as medical professionals we are vulnerable in unfamiliar environments.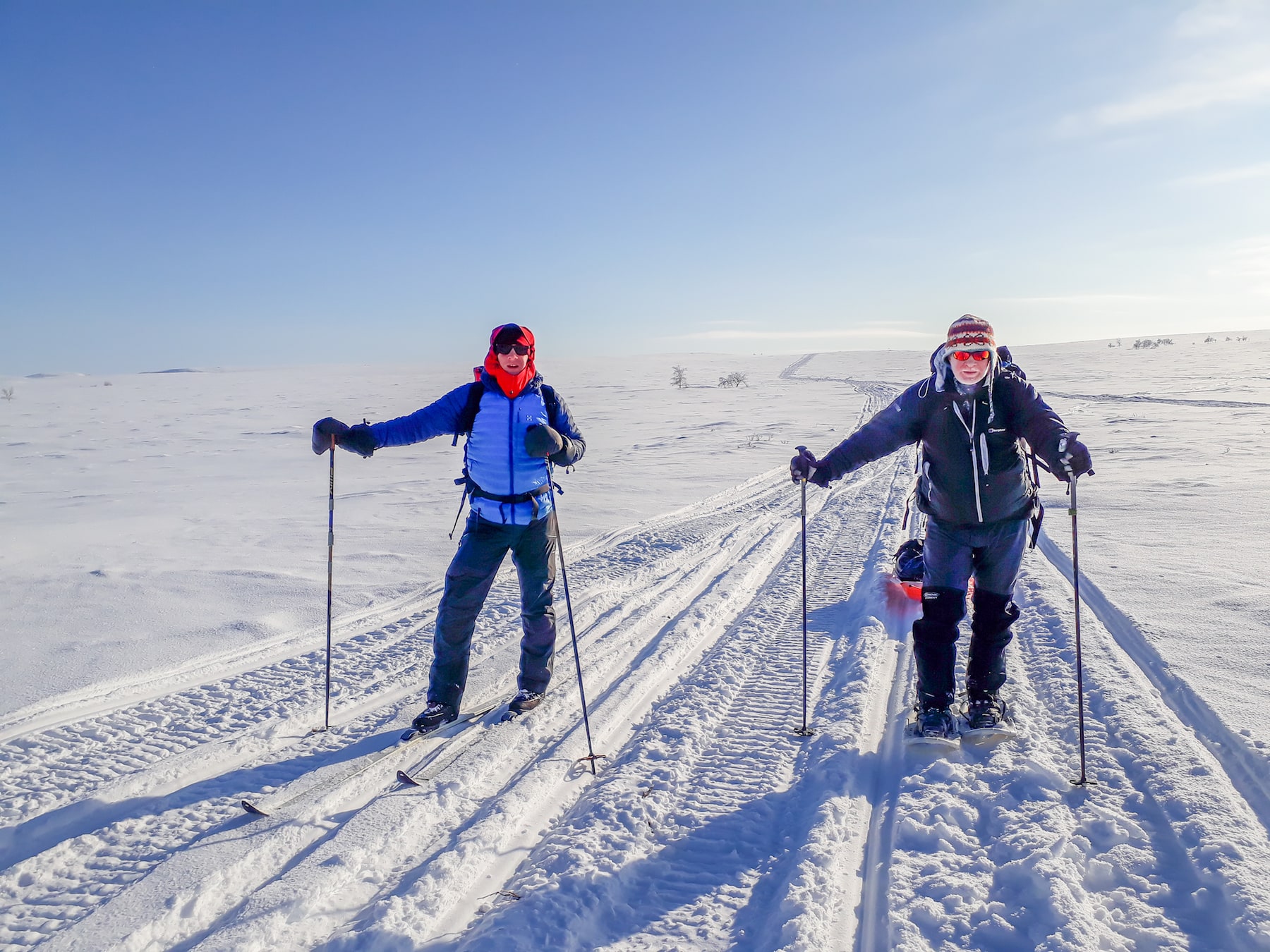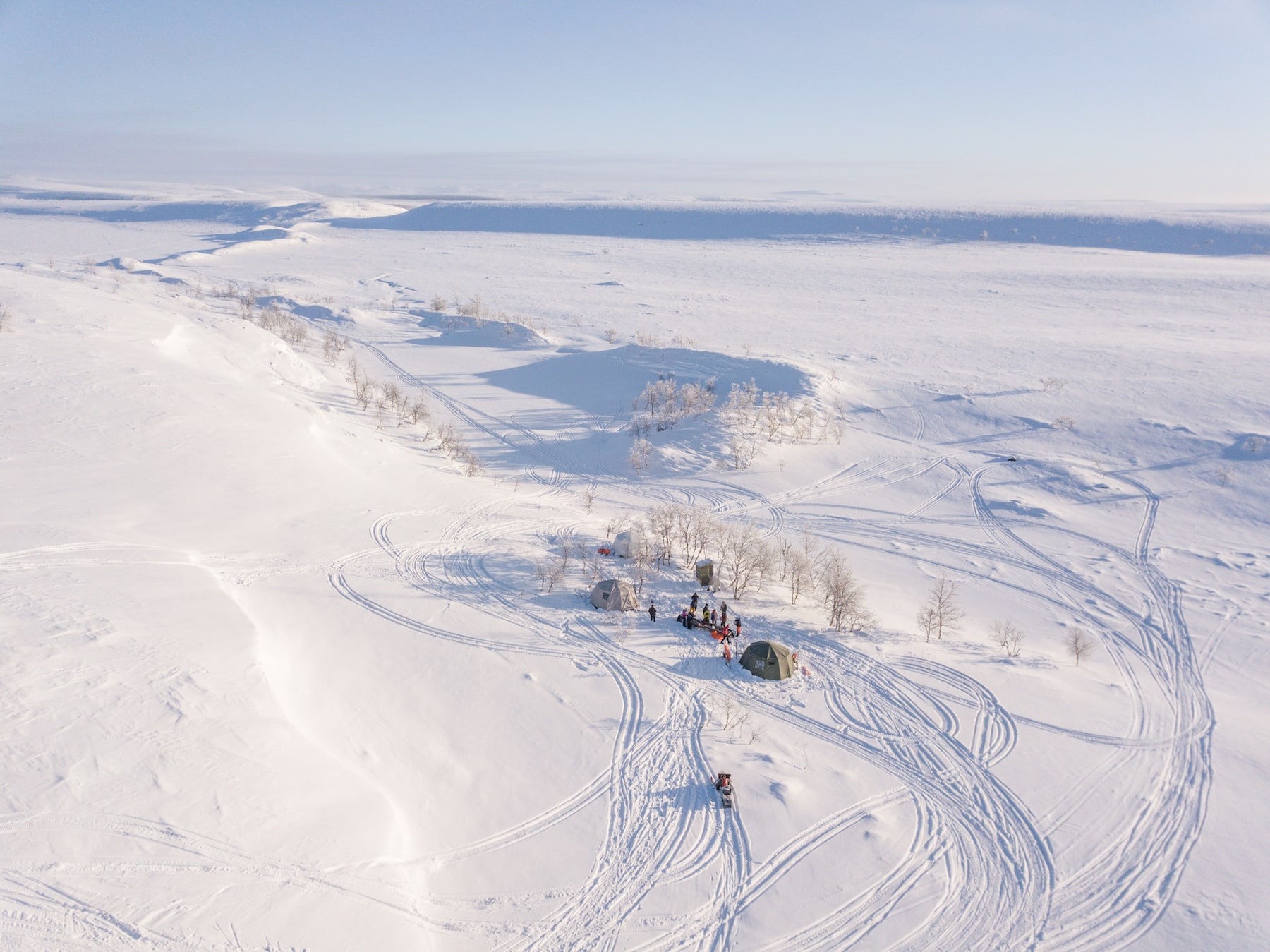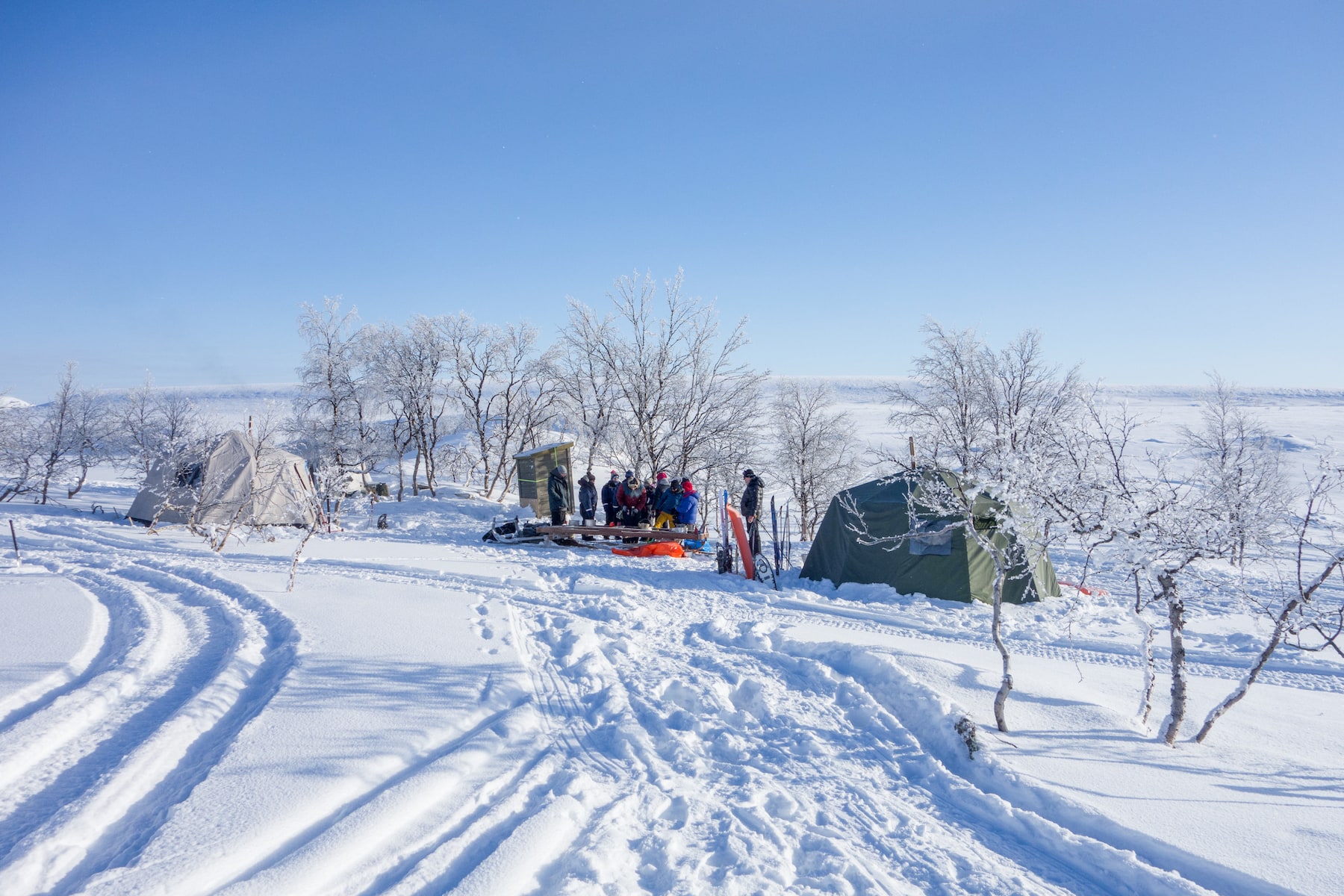 Snow shelters
A highlight of my trip was building and subsequently staying in my snow shelter. After an afternoon of slaving away in groups of three with shovels, we finally completed our snow hole and it was ready for us to move in. It became very cosy with the candles and reindeer throws. Before we knew it we were even warm. Our peace was disrupted by Matt coming to coax us out to see 'the most incredible northern lights he had seen' in his ten years of visiting Norway. I'm glad I was amenable because on exiting the snow hole the entire sky had lit up with the scintillating green, red and white lights.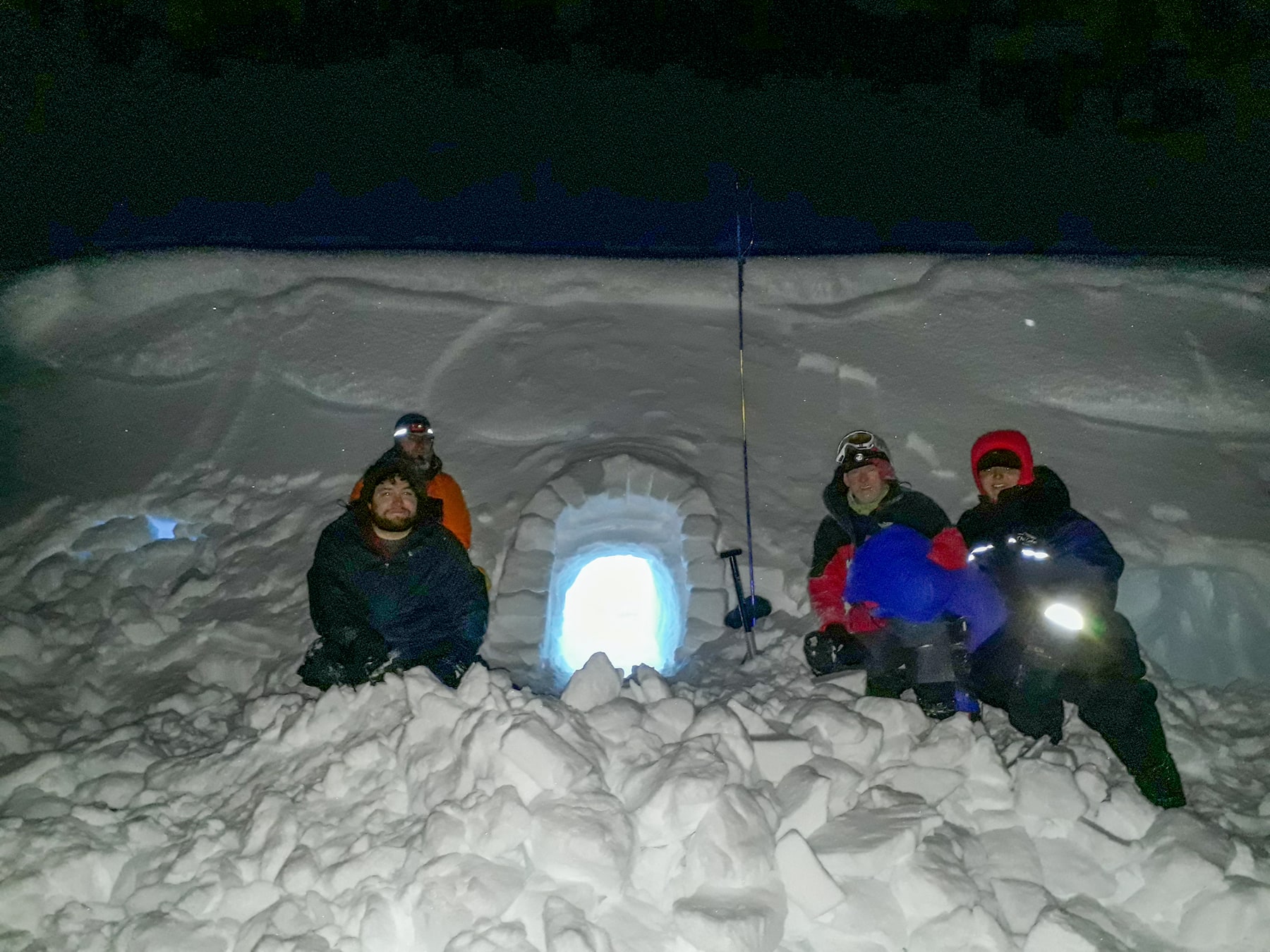 Simulated disaster scenario
It was time to test everything we had learnt in our simulated disaster. Two skidoos had become involved in an avalanche and we were the search-and-rescue team on call. We navigated via various checkpoints to the disaster scene where we learned there were three casualties, some buried amongst the debris.
Together we scanned the area and treated the casualties, paying attention to air pockets in the snow. Casualties with air pockets are much more likely to have cooled their body temperature with oxygen still in their system and therefore will have entered a neuroprotective state. At lower core body temperatures, the body is able to fully recover after longer periods of unconsciousness.
This part of the course allowed us to utilise our knowledge of trauma resuscitation in a new environment. It became apparent that it is far harder to put a femoral splint and pelvic binder on a patient when they are two feet deep in snow and wearing many layers of clothing. Your priorities have to change – getting the patient out quickly and keeping them warm become your main goals.
Finnmark Sløpet
Our final nights were spent enjoying the local festivities surrounding the Finnmark Sløpet. The entire town had come out to celebrate, and there were Sami stalls selling Arctic fox fur hats and other handcrafted goods. Celebrations kicked off on the Friday night with the main race. Each team of 12 dogs completes 1,200km over 6 days, each with a musher who has to feed and care for the dogs. We sat by the fire as each team passed through and got to see the start of the junior race the next day. It was a real privilege to be involved in the cultural event that has united the region.
Finally, it was time to say goodbye to the other delegates, many of whom were returning to work. I had planned a few extra weeks off work and, after one more night at the lodge accompanied by my new knowledge, I set off with my cardboard sign in hand, hitchhiking down the north-western coast of Norway, ready for some ice-climbing adventures.

About the author
Philippa Hardy – ESCAPEmedic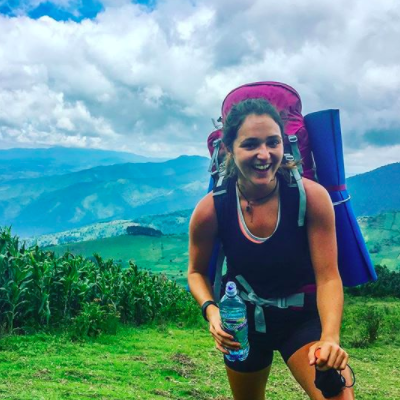 I graduated from Nottingham medical school and completed my first year of foundation training in London. I have always had a passion for the outdoors and was keen to explore the more unconventional side of medical practice. Since leaving training I have worked as the medic on expeditions in Asia and central America and undertaken several wilderness medicine courses. In summer 2018 I will be moving to Panama to serve as a medic to remote communities and conduct community development projects.