These Ogwen Stretch Grip hiking gloves should be the first choice for anyone on a budget who doesn't want to compromise on a good three-season glove. The soft inner and outer brushed back jersey fleece material offers unparalleled comfort in this test, with the four-way stretch material giving the widest range of dexterity without compromising on warmth. The inner feels something akin to a hug in a glove!
Prices: International shipping available | £18 (Available from sportshoes.com)
Whilst the Ogwens aren't waterproof, they only took a few minutes to feel dry and comfortable again after a heavy drenching – and the water resistance does stand up in a short rain shower.
The slim fit further contributes well to both comfort and warmth, and aids the responsiveness of the touchscreen compatibility. I found this pair to be particularly well shaped for my hands, and they wicked moisture well. Low-profile cuffs make for an easier time when wearing a waterproof.
The one-piece silicone print palm does offer decent grip, and between this and the dexterity the glove allows comfortable handling of your hillwalking essentials including brushed bottles, which have a habit of slipping through my butter fingers. I did discover some pilling on the palm after regular use. This hasn't affected the glove's capacity for warmth but it may be an aesthetic consideration for some. 
At this price, Trekmates has produced an excellent pair of three-season gloves that should suit many hillwalkers looking for a first investment. They are also worth considering as an affordable, warm liner for a winter gauntlet.
See more gloves in our guide to the best hiking gloves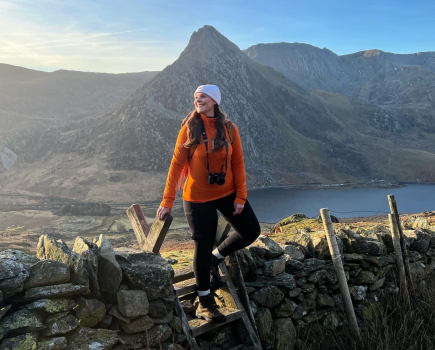 Tested Francesca Donovan
Francesca tested these gloves hillwalking and scrambling in snow, rain and high winds, as well as on unseasonably milder days in the Southern Uplands, Eryri (Snowdonia), the Lake District and the Peak District throughout late winter and spring. Temperatures ranged from just below freezing to 10 degrees. She says her hands run hot. Francesca wears a size Small and weights (per pair) are supplied from her own digital scales.