The Scarpa Gecko felt instantly comfortable. I have quite bony ankles, so I was pleased the heel collar felt well-cushioned, even whilst wearing the thinnest of socks. The soft foam insoles work well with the midsole to provide a nice amount of bounce. The suede upper is soft but robust, and it's protected with TPU on the toe and heel.
Price $179 / £150 (Available from alpinetrek.co.uk)
Materials: PRESA outsole, medium density compressed EVA midsole, water-repellent suede leather upper | Features: protective anti-abrasion rubber rand on the toe, over-lasted on the midsole, TPU protection on the toe and heel, Ortholite foam insoles made from 5% recycled rubber, open mesh on the tongue | Sizes: UK 7-13 including some half sizes | Women's version: yes
The Scarpa Gecko extremely comfortable whilst walking on a wide variety of terrain. These are the lightest shoes I tested, so they suit the longest days. The price you pay is the lack of a waterproof lining, meaning your feet can get wet quickly say in a downpour. However, there is a good level of water resistance in merely damp conditions, and the shoes were quick to dry even when soaked.
Where the Scarpa Gecko really shines is on scrambles and easy rock climbs. The grip of the sole is simply superb, and I found a particularly high level of friction on the slabby terrain often found on scrambles. The sole has a flat 'climbing zone' on the toe, allowing precise placement of your feet on small edges. The stiff toe rand also allowed me to jam my feet comfortably into cracks.
I tested the shoes on climbs up to grade Very Difficult and found them to perform extremely well, even in wet conditions. However, I did feel a slight lack of confidence whilst negotiating wet, steep vegetation. The lugs on the sole are shallow and had less grip in the wet and off the rock. My high expectations for the Gecko were met overall, and they get my Best Buy. They are extremely comfortable and lightweight, and a strong all-round performer.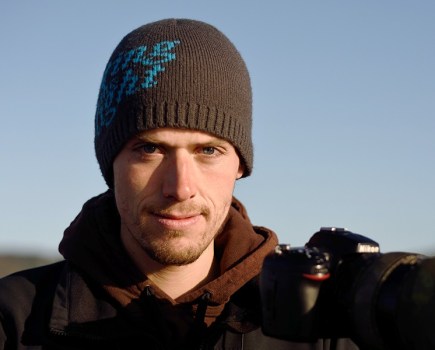 Tested by James Roddie
James is a size 9.5 with narrow heels and a medium-width foot. He tested the approach shoes on a wide variety of terrain in the Scottish Highlands – mountain trails, forest trails, boggy/heathery hillsides, tarmac roads, scrambles up to Grade 3 and rock climbs up to grade Very Difficult. Tests were done in a variety of weather conditions. Shoe weights are per pair, measured on James's scales.