The Oppo Watch Free is not like the other watches tested (see our guide to the best GPS watches) – it's an activity tracker, not a GPS watch. It doesn't have GPS or navigation sensors of its own built in, and instead relies on a connected phone's GPS (and its own accelerometer) to track your activity. You can't use it to help you navigate or get a grid reference. If, however, all you're looking for is a basic watch to help you keep an eye on your fitness and track your walks, this will do the job.
Chris Townsend recently reviewed the Oppo Find X5 Pro Smartphone
The Oppo Watch Free is a thin, light device with a vivid and attractive AMOLED display. Although it's not always-on, it is responsive and the device wakes with a tap or raise of the wrist. Visibility is great indoors and ok even in sunlight. Other than the slightly curved glass screen, the watch is made entirely from plastic, and I found the strap rubbery and uncomfortable.
The interface is simple and responsive, with minimal clutter. There's no complicated setup on the Oppo Watch Free or overwhelming list of functions. You can track your steps and sleep, see a weather report, set timers and stopwatches, and measure your heart rate (it samples every few minutes). Tracking walks and runs works well for what's offered. Because it uses your phone's GPS, the watch's battery doesn't drain as quickly as you might expect. It will tell you how far you've hiked (accurate enough, but not as accurate as a GPS watch), duration, estimated calorie burn, heart rate and step count.

If you're looking for something simple, cheap and attractive to help you get a little fitter, and are already happy using other tools for navigation, the Oppo Watch Free is worth a look. Otherwise, the Suunto 5 Peak is a better buy for a bit more money, as it has real GPS and can give you an OS grid reference.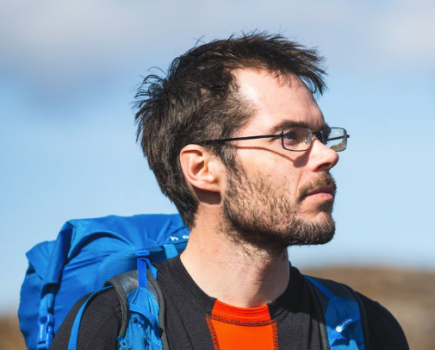 Written & tested by Alex Roddie
Alex tested these watches on a variety of day hikes and short backpacking trips in the Lincolnshire Wolds, Lake District, Scottish Highlands and Suffolk Sandlings. Weights stated include the standard strap, weighed on Alex's digital scale.