Gore announce plans to expand their portfolio next year with a new range of gear intended to go 'beyond waterproofness'
Gore-Tex needs little introduction. For decades now, the waterproof/breathable membrane-based fabric has helped people stay dry and comfortable in the outdoors, but – with notable exceptions such as Gore Windstopper – it's been almost exclusively associated with waterproof clothing and footwear.
The new Gore-Tex Infinium products with the white diamond logo are "intended for those who like to be outside and desire broader benefits and meaningful experiences though products that are 'beyond waterproof'." Translation? Gore are bringing their expertise in keeping people comfortable outside and applying it to a broader range of kit.
As always, you can expect authoritative reviews of this new equipment, along with buying advice, from The Great Outdoors.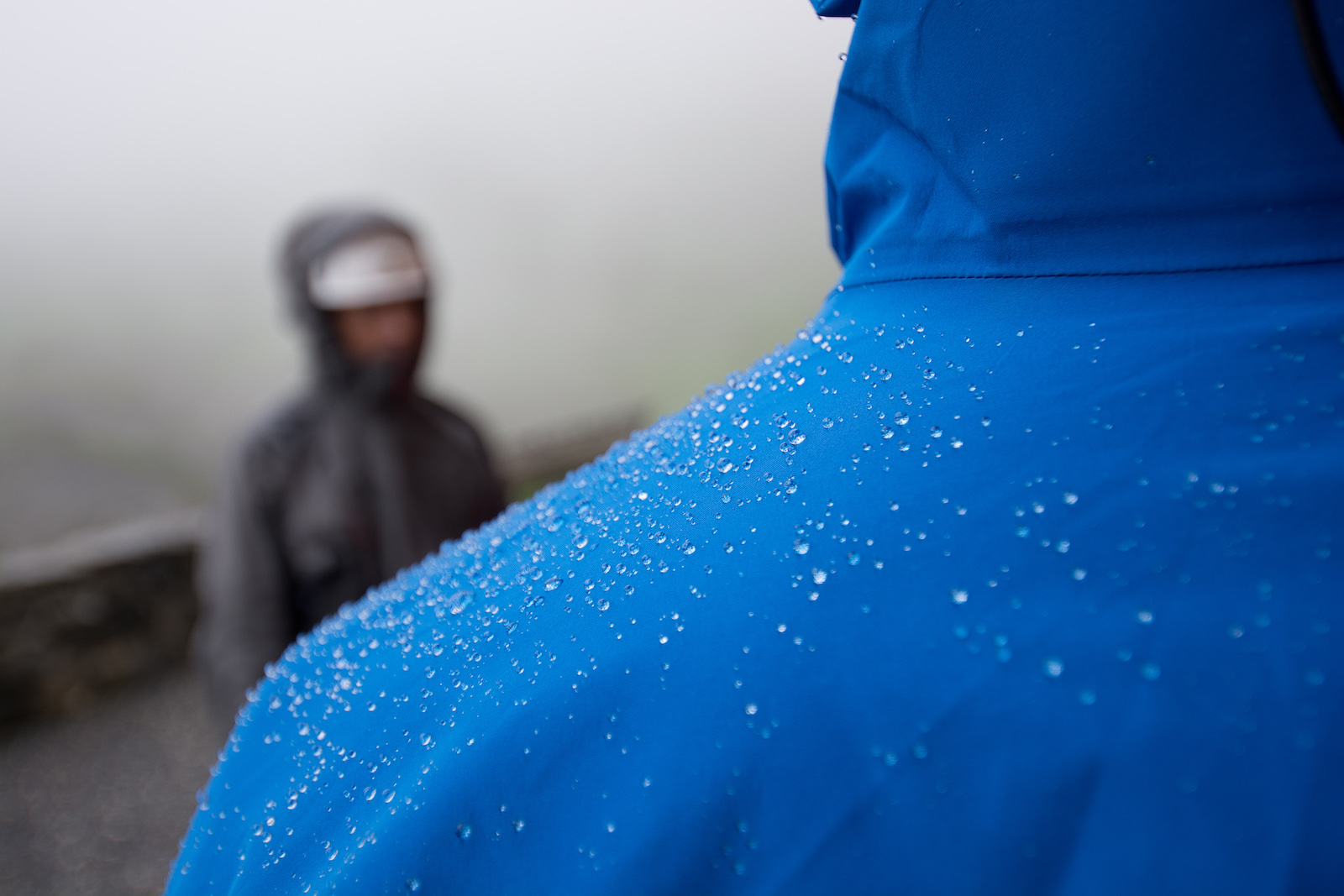 Comfort Science
Comfort science is the study of how the human body reacts to different climates and temperatures under vastly different activity situations, and how different fabric and apparel technologies can help to improve people's comfort and overall experience outside. Last year, Gore opened a one-of-a-kind Biophysics Lab and Environmental Chamber that can recreate up to 95 per cent of the Earth's environments in an effort to further advance the type of work it has done in this area for decades. The lab will continue to play a major role in Gore developing on-going and future product technologies.
New Gore-Tex Infinium offerings for autumn 2018 will include:
Gore-Tex Infinium Thermium footwear
The toes are the first part of the foot to feel cold. According to Gore's comfort-science research, when toes are warm, the whole foot feels warm. In cold weather, many people tend to wear either fashionable shoes that don't keep their feet warm, or insulated shoes that cause feet to overheat when they go indoors.
Gore-Tex Infinium Thermium footwear uses a new technology to create a thin layer of highly efficient insulation applied to the area around the toes. That allows for fashionable, comfortable shoes with a slim silhouette than can protect against cold outdoors, yet prevent feet from overheating when you go indoors.
Gore-Tex Infinium Soft-Lined Shells
This new group of soft-lined shell fabrics pairs warmth and breathability while offering persistent water repellency. A new technology that enables the use of a Gore-Tex membrane on the outer layer of the fabric enables the jacket to remain lightweight and comfortable to wear, with a soft interior and breathable materials.
Gore-Tex Infinium Insulated Garments
Puffy jackets keep you warm in winter, but in damp conditions the jacket can become saturated with water. Jackets with Gore-Tex Infinium Insulation with persistent water repellency aim to make this unpleasant experience a thing of the past. The insulation means they are just as warm as conventional puffy jackets, but they are also equipped with a new technology where the Gore-Tex membrane lies on the outer layer of the garment allowing water to bead on the surface.
Gore-Tex Infinium Stretch Gloves
Wearing gloves can make it difficult to use smartphones or touchscreen devices due to lack of feeling and reduced dexterity from numerous seams sewn into a glove. Gore-Tex Infinium Stretch Gloves feature a single seam over the entire finger area and a 3D shape with stretch to provide superior fit. They are also windproof and breathable. Using a new technology, Gore was able to develop gloves that claim to precisely replicate the shape of the hand to create a perfect fit and improve tactility.