From silnylon to anti-balling plates, our judges name the top innovations in outdoor gear over the last 40 years.
This is part of our coverage of The Great Outdoors Awards 2018, published in the January 2019 issue. For full details of the Reader Awards and Gear Awards, click here.
As part of our celebrations to mark 40 years of The Great Outdoors magazine, our awards judges have named their favourite innovations in outdoor gear from the last four decades. We had a lot of fun with this list – let us know if you agree with our choices!
---
Clothing
Páramo Alta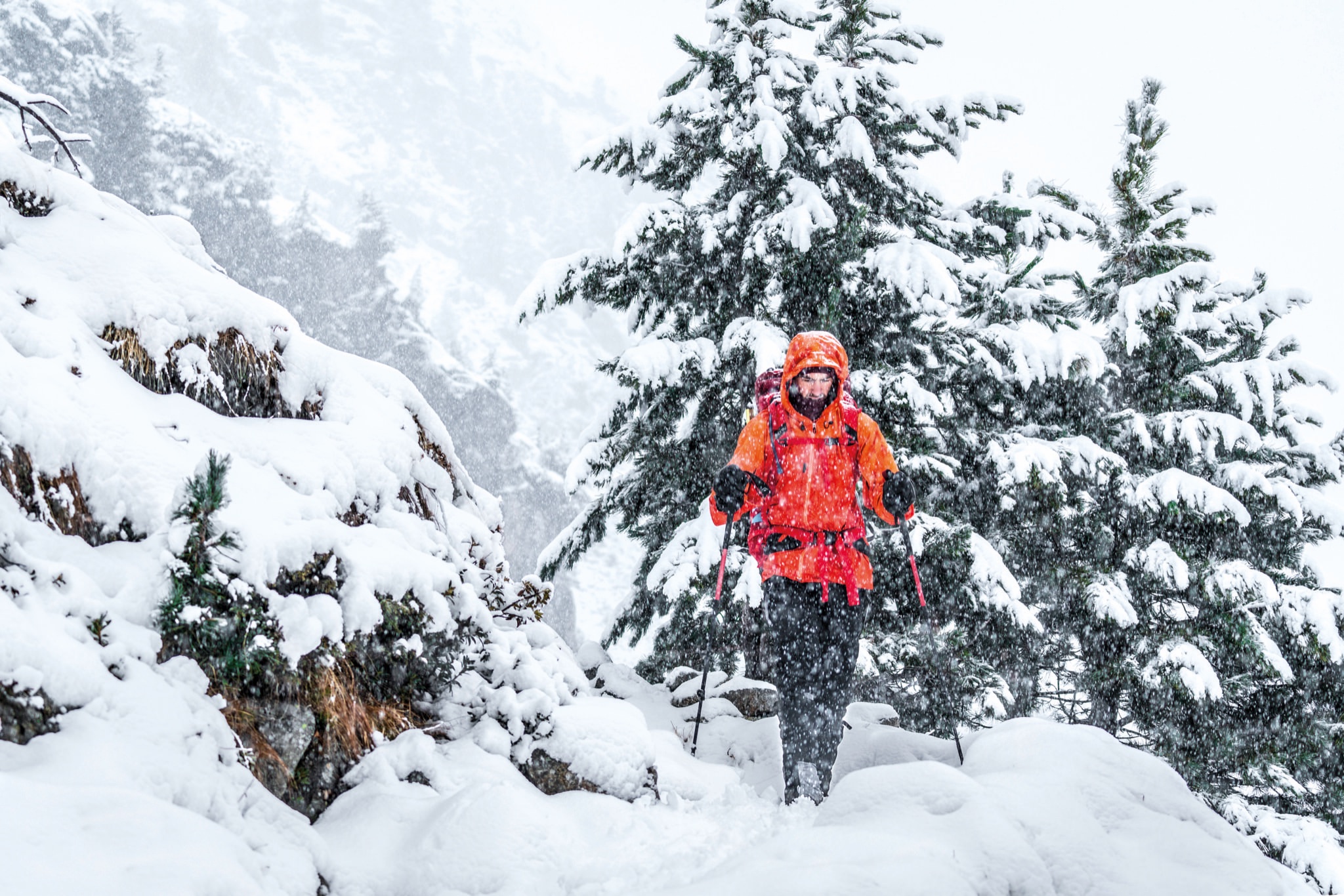 Páramo's Analogy fabric transformed outdoor clothing. It's directional, pumping liquid water away from the body, unlike conventional breathable membranes that can get overwhelmed by moisture. Páramo garments remain tremendously popular today, especially in the soggy British hills.
Patagonia Synchilla Snap-T
"If I could choose just one entry for the clothing section it would be the Patagonia Synchilla Snap-T – the first fleece, and still available today. Fleece changed the entire market," comments The Great Outdoors Gear Editor Chris Townsend.
Rohan Bags
Chris Townsend says: "Rohan's Bags were the first lightweight walking and travel trousers, and marked the start of the modern lightweight clothing movement. Before this point, most walking gear was heavy and slow-drying wool or cotton."
Footwear
Brasher Boots
"Brasher made lightweight and comfortable suede boots built on a running shoe last. Chris Brasher wanted a hillwalking boot that was as comfortable as his running shoes, and Brasher boots were very influential on other manufacturers," explains Chris Townsend.
Karrimor KSB
In the 1980s, Karrimor Sports Boots (KSBs) were the first outdoor footwear to be made with lightweight fabric – prior to this, virtually all boots were leather. Today, most manufacturers offer fabric boots for improved flexibility and comfort.
Teva Sandals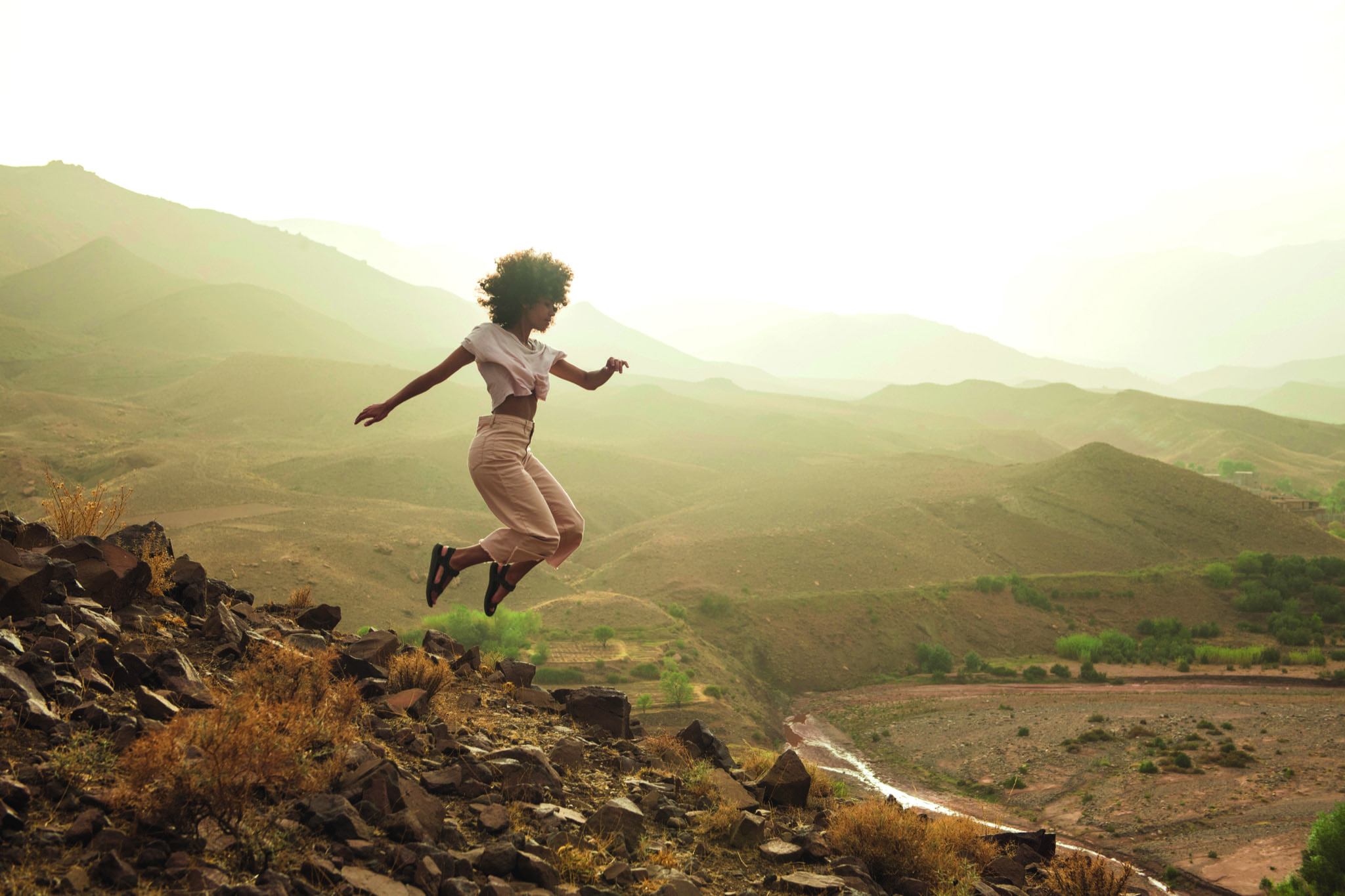 "Teva made the first sandals designed specifically for outdoor use beyond sandy beaches," says Chris. "They started the entire product category of sports/walking sandals, making it possible to switch to sandals for hiking if the weather is hot."
Equipment
Camelbak hydration system
Camelbak introduced the hydration bladder to the UK. For the first time, walkers, runners and cyclists were able to have a drink without stopping – and do so hands-free. Today, hydration systems are so common that most packs are designed to fit them.
GoLite rucksacks
"The GoLite Breeze, with no padding or hipbelt, was a Ray Jardine design and fine with light loads. GoLite triggered development for lightweight packs and were highly influential," explains Chris.
Crampons with anti-balling plates
Until these came along, crampons suffered from dangerous 'balling up' with snow between the points. Invented in 1979, anti-balling plates solve this problem by ejecting the snow before it has a chance to build up. In 2003 Grivel launched the first pro-active anti-balling plates.
Camping
Hilleberg Akto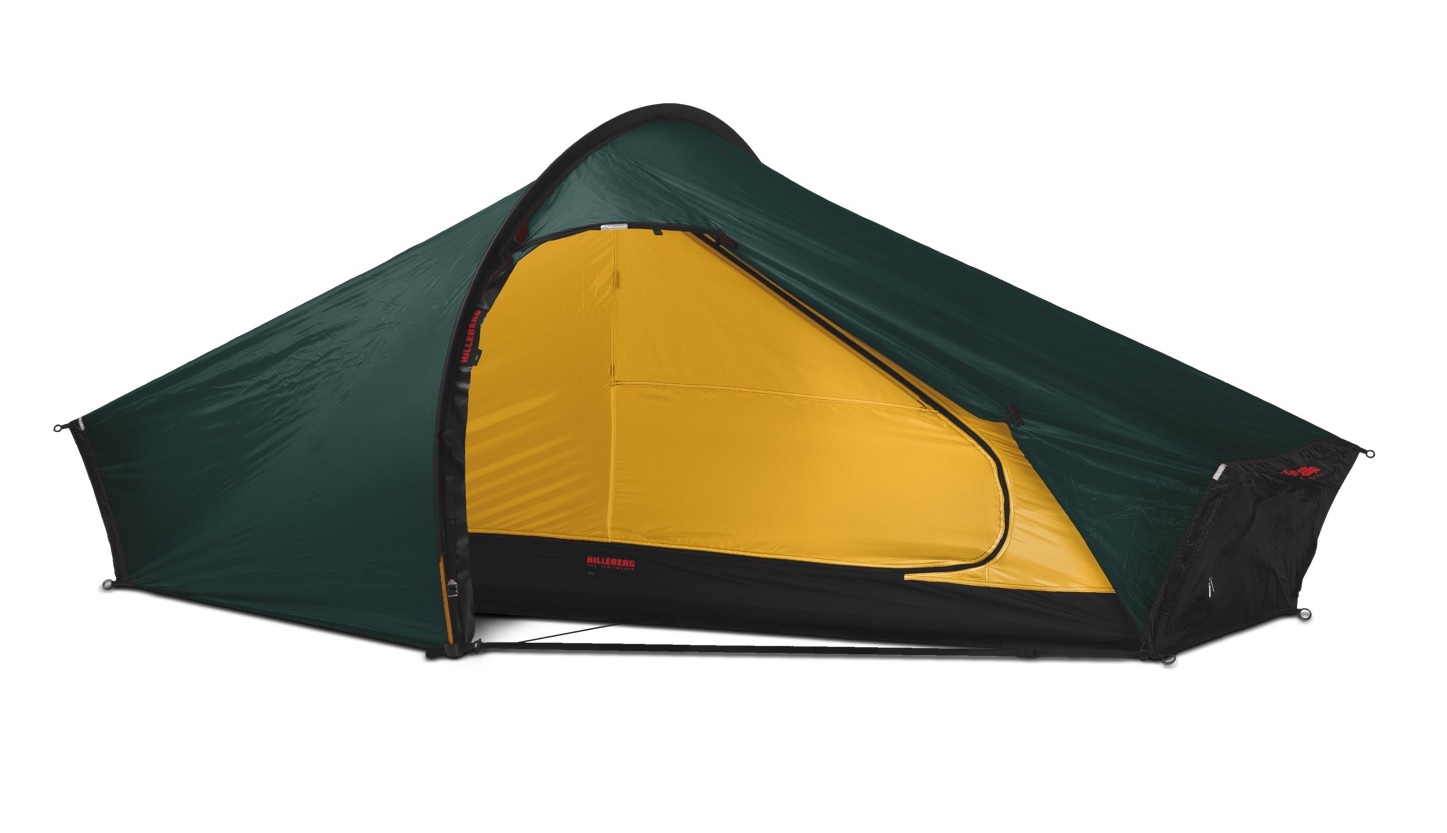 The Akto revolutionised lightweight one-person tents by setting the template that many others have copied since. Although single-hoop designs pre-dated the Akto, they were not as stormworthy and rarely offered as much living space. It remains a popular shelter.
Jetboil heat exchanger stove
Jetboil's heat exchanger stove/pot unit is one of the most important innovations in stove tech from the last few decades, offering radical improvements in fuel efficiency and boil times. It's another great idea that has since spread to other manufacturers.
Therm-a-Rest NeoAir
Before the NeoAir, inflatable camping mattresses were often heavy for the warmth they provided, but the NeoAir offers a truly ultralight, full-length and full-comfort mattress with innovative technologies to trap and reflect heat.
Tech
Garmin eTrex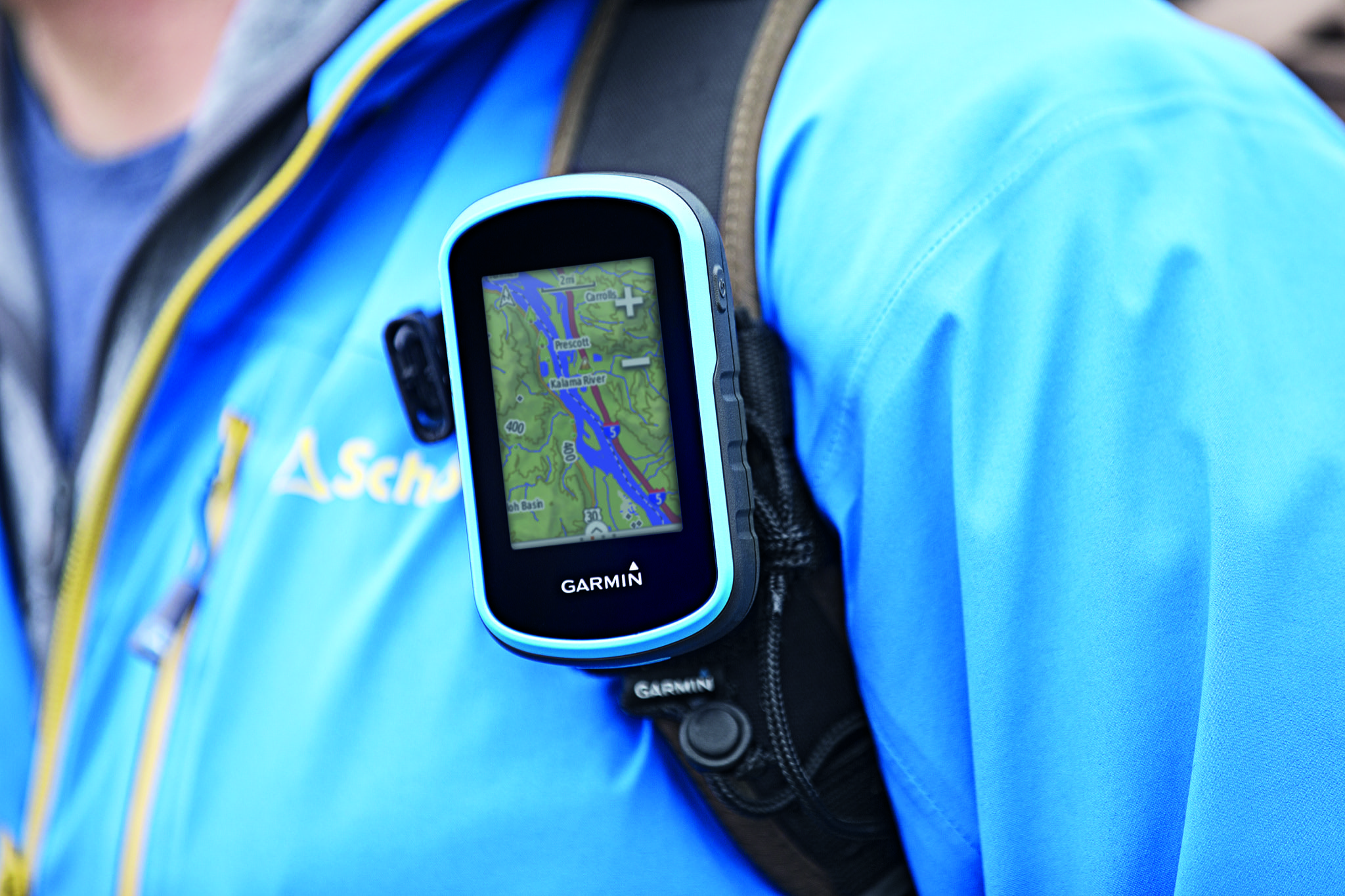 "The Garmin eTrex was a turning point for GPS devices. It made a huge impact on getting GPS into the hands of ordinary walkers – it was simple, affordable and very reliable, unlike most handsets that came before it," says Alex Roddie.
Petzl LED headtorches
Before LED headlamps, torches for mountain use were unreliable and comparatively dim, with poor battery life. We take LED headlamps for granted today but they have made a big difference in both safety and convenience on the hill.
ViewRanger software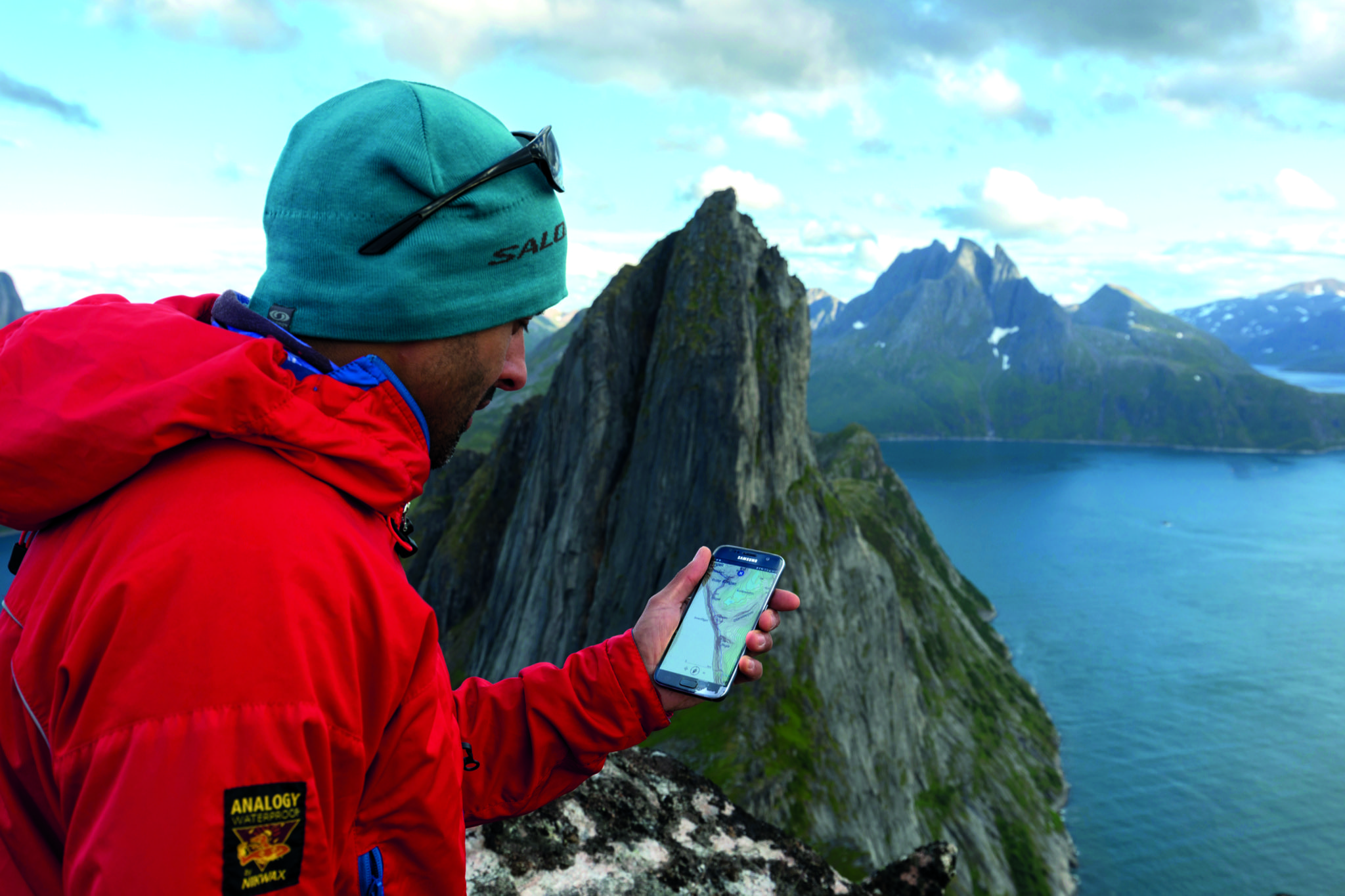 ViewRanger was one of the first outdoor apps, dating back to before the launch of the iPhone, and was the first practical mountain navigation app for smartphones. It continues to offer an unbeatable set of features and rock-solid reliability.
Innovation
Pertex
Pertex is used in a vast range of products today – it's an ultralight, wind-resistant, durable and breathable fabric with man yapplications from jackets to sleeping bags. "Pertex made lightweight clothing and equipment possible. I am a huge Pertex fan!" says Judy Armstrong.
Polartec fleece
Fleece is a vital part of the modern layering system, offering both warmth and moisture transport. It was a revolution over previous technologies. "Knitted, non-pill fleece replaced woolly pullovers or rough pile – a true revolution in fabrics" explains Mike Parsons.
Silnylon
One of the most important fabric technologies in recent decades, silnylon is waterproof, ultralight, and extremely strong. There's a good chance your tent or tarp is made from it. As Mike says, "Silnylon coating technology enabled high tear-resist fabrics."
Sustainability
Páramo/Nikwax
Chris Townsend: "Páramo and Nikwax were early leaders in helping to maintain footwear and clothing in good condition so that they lasted longer. They also avoid the use of harmful chemicals in their products and have eliminated PFC treatments."
Patagonia
Patagonia have put sustainability at the heart of their business, rethinking every stage of their supply chain to see where improvements can be made. "They stand head and shoulders over the whole outdoor industry" says Mike Parsons.
Do you agree or disagree with the items on this list? Any you would have added in yourself? Let us know – we're on Facebook, Twitter, Instagram, or feel free to send us an email at tgo.ed@kelsey.co.uk.